Patricia Jo Ann Evans
Licensed Professional Counselor, MA, LPC-S
Verified
I specialize in helping children and families heal from trauma, sexual abuse, physical abuse or neglect. Untreated trauma can lead to depression, anxiety, PTSD, and substance use.
(573) 508-0764
Office is near:
Osage Beach,
MO
65065
& Online
Nicole Otis
Marriage & Family Therapist, MA, LMFT, CSAT
Verified
Are you struggling with pornography, sex addiction or betrayal trauma? Are you wrestling with anxiety, depression, grief or going through a major life transition? I am passionate about helping individuals and couples affected with these issues and would be honored to guide and mentor you towards healthy sexuality, intimacy and wholeness. I am a trained (CSAT) Certified Sex Addiction Therapist and certified Brainspotting therapist and have been in practice since 2009.
(573) 492-2305
Osage Beach,
MO
65065
& Online
Creative Mind Health at SPTA
Registered Psychotherapist, PhD, CRADC, CCTP, ADDC, CMHIMP
Verified
Your Path is Sacred... We Help You Find It. Specialized Trauma Treatment with Mindfulness Based, Integrated Medicine for Mental Health, Substance Use Counseling (MO/CO/VT/), Psychotherapy (VT/CO) and Coaching (US). Dr Waters is a credentialed alcohol and drug counselor in Missouri, Colorado, Oregon, Vermont and licensed drug and alcohol counselor from Nebraska. She is also a registered, unlicensed psychotherapist in Colorado and Vermont. She has multiple specialties from NAADAC. She specializes in trauma, grief, addictions and anxiety disorders using ancient wisdom and integrated medicine.
(720) 734-6659
Office is near:
Osage Beach,
MO
65065
& Online
Dr. Steven Adams
Psychologist, PsyD
Verified
I am a Clinical Psychologist with over 30 years of experience, specializing in psychological testing and evaluation with children and adults for issues such as Autism, ADHD, second opinions, legal issues, adoption (domestic and international) and learning disabilities. Psychological testing is always about determining a diagnosis or making decisions that affect your life. You do not need a physician referral. Just give us a call. I look forward to meeting with you.
(573) 349-4205
Osage Beach,
MO
65065
& Online
Sara Thompson
Licensed Professional Counselor, MS, LPC, NCC
Verified
I understand the importance of taking a holistic approach to mental health and wellness. I am passionate about helping individuals, couples and families improve their overall well-being by addressing not just their mental health concerns, but also their physical, emotional and spiritual needs. This approach recognizes that mental health is an integral part of overall wellness and that it is important to take care of the whole person to achieve optimal health.
(417) 660-2342
Osage Beach,
MO
65065
& Online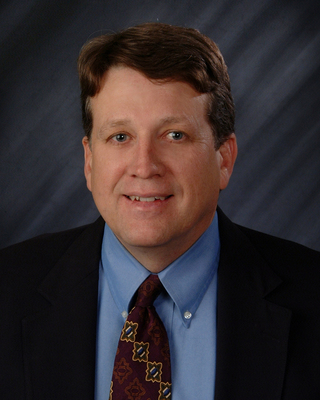 Steven B Adams
Psychologist, PsyD
Verified
People come to our office hurting and wanting change in their lives. We offer caring, experienced and professional psychological services.
(573) 346-9855
Osage Beach,
MO
65065
& Online
Megean A Eggert
Pre-Licensed Professional
Verified
1 Endorsed
You've begun what might feel like a scary journey - seeking help. Allow me to help bring acceptance, compassion, and understanding to your struggle. Life can be difficult and having a safe, accepting therapist can open the doors of possibilities and healing. I help clients of all different ages and backgrounds. Though I specialize in couples/marriage and families, I have worked with many individuals with a variety of presenting concerns, from depression to addiction. Having worked in a residential facility for nearly a year, I also have experience with mood and behavioral struggles in children and its impact on families.
(573) 488-6618
Office is near:
Osage Beach,
MO
65065
& Online
More Therapists Nearby
Waitlist for new clients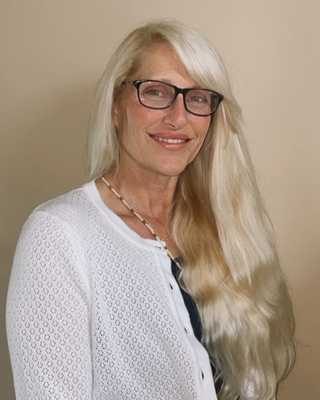 Christina J Landry
Licensed Professional Counselor, MA, LPC, CMT
Verified
CURRENTLY I AM NOT ACCEPTING NEW CLIENTS. My approach to therapy is customized based on the needs of the individual client(s) and draws upon a broad and diverse base of clinical approaches and well-established techniques while incorporating Holistic Modalities including Nutrition, Exercise, and Mindfulness. I frequently utilize Animal Assisted Therapy, so Don't Be Surprised to see my two certified therapy dogs present at sessions! I am a Certified Master Trainer, with specialty training in Nutrition, DNA Based Wellness & Weight Management, Exercise Recovery Therapy; Life Span Wellness and Health Transformation Exercise.
(573) 229-0852
Office is near:
Camdenton,
MO
65020
& Online
Waitlist for new clients
---
See more therapy options for
---
Christian Therapists
Why is it important for a therapist to be culturally sensitive?
Therapists and clients don't need to share the same belief system or background to be able to work effectively together, but a therapist whose training includes a focus on cultural competence may be better able to form a therapeutic bond with individuals from a range of backgrounds, as they will have experience in tailoring their approach to each client—and will be prepared to acknowledge and consider the effects of culture, religion, and other factors on each individual.
Why is it important to find a therapist sensitive to Christian values?
Each person brings a unique history and background to therapy, making it important to find a licensed therapist who is trained in a broad range of treatment modalities. In addition, for people who grow up in a faith tradition that strongly influences the way they conduct their everyday life, finding a therapist who understands or shares that background can ease the disclosure of sensitive information and facilitate the therapeutic process. For some clients, a Christian therapist is likely to incorporate faith-based principles into emotional healing techniques.
How do I recognize an effective Christian therapist?
Christian therapists are licensed mental health professionals—holding a master's or doctoral degree in medicine, nursing, psychology, counseling, social work, or marriage and family therapy—who are also familiar with Christian beliefs and values. They have an understanding of the importance that Christian principles play in the lives of individuals and families, which allows them to be especially sensitive to the kinds of struggles that can affect daily functioning. Like all effective therapists, a Christian therapist will have undergone training and certification in a variety of treatment modalities that help people through crises and enable them to master the challenges of life.
Why might someone feel comfortable with a Christian therapist?
While training, qualifications, and experience are always important, research has long established that a strong alliance between client and therapist is a major contributor to therapeutic success. An alliance is likely to be strengthened with a therapist who not only is responsive to questions and concerns but also shares a client's faith and values. Sensitivity to spiritual matters as well as to everyday struggles can provide a welcome sense of safety and contribute to the bond between client and therapist, both of which support the therapeutic process.
Who is included in Psychology Today's directory of Christian therapists?
The directory of Christian therapists includes professionals who have shared their background in their profiles. However, not all therapists choose to disclose this information, and they may not appear in search results for this reason. The directory also shows therapists who indicate that they have extensive experience working with Christian clients, regardless of their own background or religious affiliation.