Online Therapists
Morgan Otto-Berglund
Clinical Social Work/Therapist, LCSW
Verified
2 Endorsed
I welcome
LGBTQ
+ people, and I've been working from an anti-oppressive framework for over a decade.
What if you don't have to suffer in order to feel accomplished or satisfied with the life you're creating? When life feels like it's moving at a dizzying pace, this stress shows up in our minds and our bodies. I specialize in working with people who are ready to stop feeling stressed and overwhelmed. Together, we'll explore what hasn't been working for you and figure out subtle shifts that can help you feel more at ease or move forward with more clarity. We'll use the best of traditional talk therapy approaches along with mind-body techniques to help you feel more clear, connected, and calm.
Brenton Guice
Pre-Licensed Professional, MA, PLPC
Verified
I'm a
queer
-identified, millennial-aged therapist with a passion to help LGTBQIA2s+ folx, BIPOC, people-pleasers, perfectionists, & anxious adults cultivate self-compassion, self-love, & self-acceptance.
Perhaps you've been called an old soul and have always been the person people turn to for advice. You're hyperaware of other's emotions and people please to avoid conflict. However, you're extremely hard on yourself. You're running on empty. You've spent years feeding perfectionism and while others admire you, you have no clue why you struggle with low self-esteem, anxiety, and feeling like an imposter. You've lost yourself. You're looking for ways to cope with your anxiety, tackle your depression, and take back control of your mind, body, & soul. You have the answers & I'm here to help you discover them.
Waitlist for new clients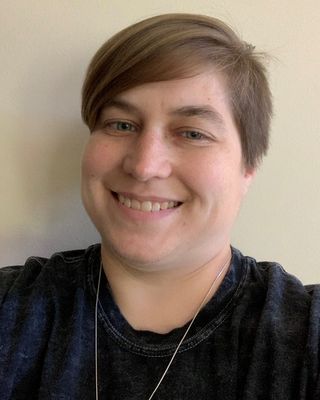 Laura Dixon
Licensed Professional Counselor, MA, LPC, LCPC, RBT
Verified
1 Endorsed
I am an
LGBTQ
+ ally and specialize in positive approaches to becoming your best self, including autism support.
Do you wish there was someone out there that understood you? Do you feel separate from others, different somehow and struggle to find someone to relate to? Possibly you feel inauthentic in your relationships with others or in the roles that you find yourself in. Human connection is something that we all need and strive for and yet is difficult to obtain at times especially with our fast-paced, individual-centric lives. The therapeutic relationship can provide a safe space to explore identities, challenge obstacles to connection and learn to overcome our difficulties in new and exciting ways.