Waitlist for new clients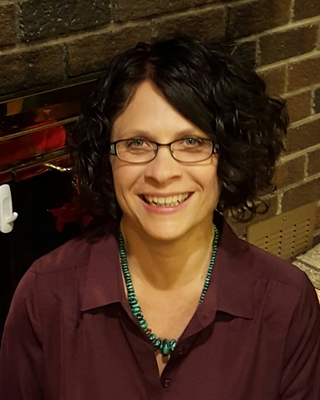 Angela J Fenske
Clinical Social Work/Therapist, MSW, LCSW
Verified
2 Endorsed
I use a client-centered, individualized approach, which includes
trauma
therapy, guided imagery, meditation, cognitive-behavioral therapy, grief work, mindfulness, and nature-based therapies.
Are you at breaking point or cross-roads in your life? Maybe you have experienced a loss, a painful relationship problem, or you are feeling stuck in a self-destructive pattern. I would be honored to help you find the way out of your pain. Perhaps you are dealing with a chronic mental or physical health problem. Maybe you just need a little help .Whatever you are facing, I will work with you to resolve your immediate problems, achieve your goals, and find a place of holistic well-being. I have been providing compassionate therapy and shamanic healing services for over 20 years.
(417) 355-9063
Office is near:
Carthage,
MO
64836
& Online
Waitlist for new clients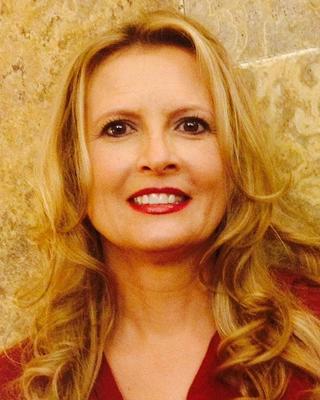 Shirley D Ankrom-Smith
Licensed Professional Counselor, MS, LPC, NCC
Verified
Hello! I work with Cognitive Behavior Therapy and Reality Therapy Modalities. I provide services for children age 11 and older, adolescents, and adults. I offer individual therapy, marriage counseling, and family therapy. I work with issues of grief,
PTSD
, relationship challenges, abuse issues (including, physical, mental and sexual), depression, women's issues, victims issues, behavior modification, and domestic violence issues. I strive to hear the needs of each of my clients and to empower the individual(s) to identify the the problem and/or behaviors of concern. Together we work to determine a possible solution.
(417) 319-2496
Office is near:
Carthage,
MO
64836
& Online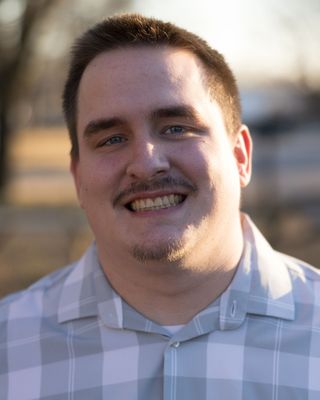 Micah Clark
LPC Intern
Verified
1 Endorsed
Are you starting to realize that life after grief is hard to cope with because you feel immense pressure from friends, family, and society on how you should grieve? You are not alone because grief is such a complex concept that it usually leaves the person feeling broken. Experiencing grief and
trauma
can feel like you're on the beach, and all of a sudden, a tidal wave crashes, and you feel terrified, confused, and stuck in place. You know what it feels like to experience these feelings and are ready to make a change.
(417) 607-6617
Office is near:
Carthage,
MO
64836
& Online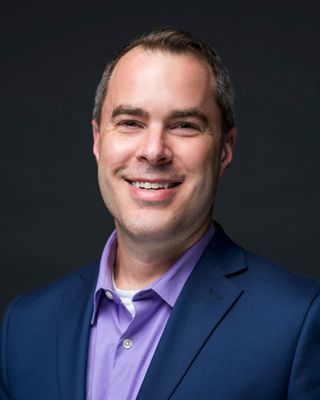 Brian Fidler
Licensed Professional Counselor, LPC-S, LMFT, NCC, CEFT
Verified
1 Endorsed
We all get wounded in the battles of life -- some of us in tragically dramatic ways, and others of us bleed through the piercings of a hundred small injuries. Let me help you get to the core of the struggles and back on the road to living your life again. Perhaps it is an addiction you can't seem to get rid of, or that haunting sense of inadequacy or loneliness. It may be anxiety or depression, gender identity issues, or past
trauma
. Maybe for you a relationship you value has have become difficult or painful.
(417) 222-2586
Office is near:
Carthage,
MO
64836
& Online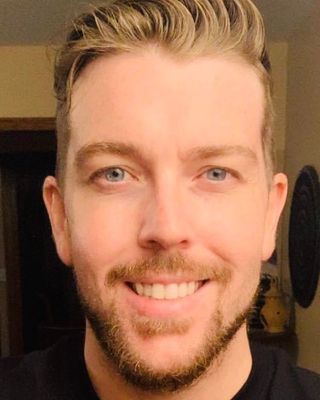 David Wermuth
Clinical Social Work/Therapist, MSW, LCSW
Verified
1 Endorsed
The ideal client is anyone who is willing to come to therapy. Sometimes coming to therapy is the biggest and hardest battle a client may face. With a strengths-based,
trauma
-focused, and client-centered approach, I can work with nearly any individual, couple, family, or group.
(417) 660-2175
Office is near:
Carthage,
MO
64836
& Online
Silvia Espinosa
Licensed Professional Counselor, EdS, NCC
Verified
Symptoms and behaviors of individuals in my care are interpreted through a nervous system and
trauma
-informed lens.
Have you been suffering in silence or struggling with relationships? Know that hope is near. We all have experienced pain that if left untreated, can keep us trapped, inhibiting our ability to enjoy life and genuinely connect with others. There are three main areas that are near and dear to my heart: Children who've gone through adverse life experiences, women having difficulty navigating life stages, and victims or survivors of betrayal
trauma
: emotional, physical or sexual abuse. Know that it will take time to heal, courage to face the reality of your experience, and a steady commitment to your own healing.
(417) 453-2767
Office is near:
Carthage,
MO
64836
& Online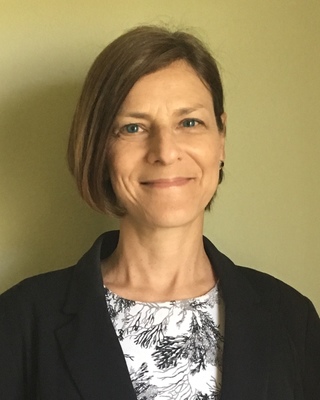 Elaine Childs
Licensed Professional Counselor, LPC, NBCC
Verified
Hello! I am a counselor in private practice in Southwest MO. I enjoy working with all age groups and have a great deal of experience in working with sexually abused or otherwise traumatized patients. I have been trained in the use of EMDR. I am also very experienced in working with children's issues. It is my honor to work with those who are experiencing a difficult time in their life and to help them learn methods for coping with and resolving emotional pain. I look forward to meeting you. Office hours are Mon and Thurs 9 to 7 and Tue, Wed, Fri, 9 to 5.
(417) 202-4301
Carthage,
MO
64836
& Online
Petra J McGuire
Psychologist, PhD
Verified
If you're struggling, you owe it to yourself and those around you - your partner, children, colleagues, friends - to take a step toward change. If you're like many women, you are in a constant balancing act. Whether your struggle is managing the day-to-day stresses of life or a more specific concern, talking with someone who will really listen, getting support, and having help to consider your options can make a tremendous difference.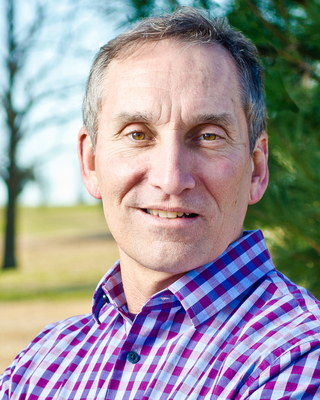 Mark Liston
Licensed Professional Counselor, PhD, LPC, BCCC
Verified
Most of us want to be good people who have our needs met and enjoy our family and friends. Most of us struggle at times to get there. We need a little help: Someone to listen, help us think things through, or to give us some coaching about life and relationships. Or maybe we are in serious trouble and really need professional help. Taking that next step is often scary. For 30 years, Mark has helped 1000s. 85-90% of his clients say they are very satisfied with their counseling. He's genuine, accepting, effective. Ready to take that step?
(417) 213-5987
Office is near:
Carthage,
MO
64836
& Online
---
See more therapy options for Carthage
---
Trauma and PTSD Therapists
When should I seek treatment for trauma?
Not everyone who undergoes trauma needs therapy to heal, but many do. If, after experiencing a traumatic event, you find yourself struggling with symptoms such as nightmares, dissociation, irritability, or emotional numbness—especially if these symptoms last more than a month and are severe enough to interfere with your daily functioning—you may benefit from seeking out therapy with a trauma-informed provider.
How long does trauma therapy take?
Different types of therapy for trauma unfold on different timelines. Prolonged exposure therapy and cognitive processing therapy, for example, each take about three months, while trauma-informed CBT may last anywhere from 8 to 25 sessions. Other approaches, especially those that are less structured or that incorporate elements from multiple modalities, may be more open-ended, though many patients report feeling better within the first few months of treatment.
What happens if trauma is left untreated?
Unaddressed trauma can have serious—even devastating—effects on relationships, career, and day-to-day functioning.
Post-Traumatic Stress Disorder (PTSD
) can lead people to distrust or lash out at others, making it difficult to maintain intimate relationships; it can also trigger symptoms such as flashbacks or hyperreactivity that can interfere with a person's ability to function effectively, personally and/or professionally. Some sufferers turn to drugs to find relief. Symptoms may lessen on their own with time, but there is no guarantee that PTSD will resolve on its own.
Can PTSD come back after treatment?
It is possible for PTSD symptoms to recur months or years after successful treatment. This is because, like most mental health disorders, it is not possible to "cure" PTSD, and stressful life events may cause symptoms to recur in even the most resilient individuals. There is no shame in re-experiencing PTSD symptoms nor in returning to therapy when such relapses occur; indeed, many forms of trauma therapy explicitly encourage periodic "maintenance sessions" to reinforce coping skills and ensure that symptoms stay manageable.