More Therapists Nearby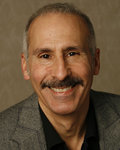 Brockman Schumacher Jr
Psychologist, MS, LP
Verified
The son of interracial parents, I grew up in an
African-American
community in Saint Louis during Jim Crow segregation.
For more than 30 years I have counseled men, women, and teens addressing a crisis, a tragedy, something troubling they are struggling with now or from the past. My work with you will focus on developing your own skills to address current and past issues. Your work with me will be empowering and deliberate and will enable you to have a more fulfilling future. Our work together will include, but not necessarily be limited to consideration and assessments of how particular issues are affecting you and/or those you care about. You may bring a partner, friend, or family member to our sessions.
(612) 255-9519
Minneapolis,
MN
55419
& Online
Cherie Hanson
Pre-Licensed Professional, MA, LSC
Verified
We each have unique experiences, personal strengths and challenges that shape how we move throughout the world. Whether recognized or not by others, those of us who live them know the truth; our experiences as racial, sexual, gender or ethnic minorities impact many aspects of our existence. Similarly, individuals who live with seen and unseen disabilities, as well as personal trauma, utilize quiet resilience to cope with challenges that remain invisible to others. Sometimes practical problem -solving contributes to change. Other times, the realities of life cannot be altered, they must be walked through courageously and presently.
(612) 688-5477
Office is near:
Minneapolis,
MN
55419
& Online
Jacqueline Pena'
Clinical Social Work/Therapist, MA
Verified
You deserve to live the life that you want, however, this may difficult sometimes. Feelings of depression, anxiety and PTSD may be the result of past trauma, hurt and other unforeseen circumstances. Because of those experiences, the thought of seeking assistance (therapy) scary and overwhelming. I know exactly how you might be feeling, the fear of being judged, shamed or misunderstood can be frightening.
(612) 999-2149
Minneapolis,
MN
55410
& Online