THERAPY GROUP
Grief Support Group
Everyone grieves differently, and there is no one 'right' answer for how to cope. But you don't need to be alone in this process, no matter how long you've been grieving. I offer a safe and compassionate place to explore the complex emotions of loss and will provide tools and strategies as we build a community of hope and connection. The group will have six sessions with a 2-week break before continuing with the next six weeks. Feel free to call for further information and a free consultation.
Group Details
Location
1925 Winchester Boulevard
Campbell, CA 95008
Group Practice at a Glance
My Other Groups
1925 Winchester Boulevard
Campbell, CA 95008
Email me
My Other Groups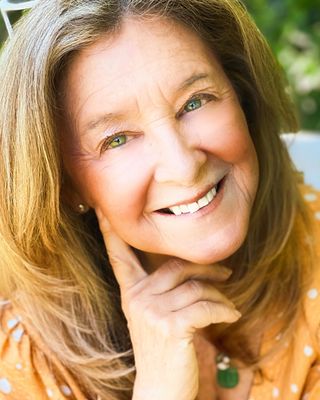 Changing the Paradigm of aging. I offer a safe, creative, inspirational and fun environment in which vibrant 55+yrs young women can explore what this new stage of life is all about. We do not have to journey down this unknown road alone. Through a variety of experiences, (Expressive Art, Journaling, Mindfulness and most importantly Connection with Like Minded Women) we will explore who we are, our purpose in life and how we can "feast on our life" at any age.
Expertise
Grief
Spirituality
Women's Issues
Types of Therapy
Trauma Focused
Last Modified:
 30 Oct 2023