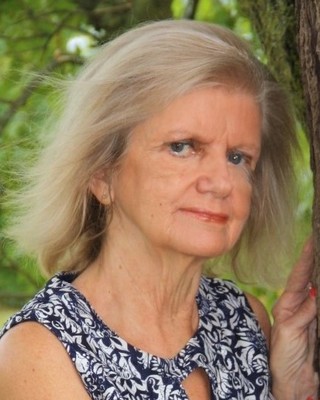 Angela Landrum
Counselor, MA, LPC, BC-TMH, CMCC
Verified
Is your life not working the way that you want? Do you want change in your life but you don't know how to get there? I can help you! As a therapist I believe that you hold your own answers and just need guidance and help getting to where you want to be. My sessions are relaxed and comfortable and you get to control your own healing process. I offer video sessions to Michigan clients, from the comfort of your own home. They are private and on a HIPPA approved platform. I use an eclectic theoretical treatment plan ( a variety of different treatments) as no two people are alike and one size never fits all.
(269) 390-3634
Sturgis,
MI
49091
& Online
Waitlist for new clients
Melissa Cramton
Clinical Social Work/Therapist, LMSW
Verified
If you have ever wondered if there is more to life than what you are feeling, please reach out. I would love to work along side you to unpack the things in your life that no longer work for you. I specialize in working with individuals with trauma, relationship difficulties, anxiety, and depression.
(517) 296-6146
Sturgis,
MI
49091
& Online
Waitlist for new clients
Not accepting new clients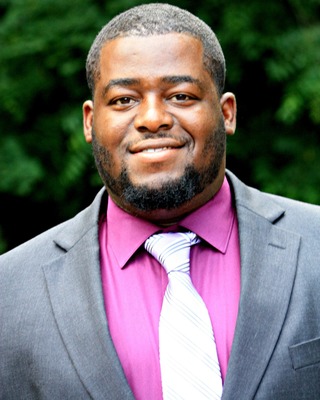 Gerald L. Brooks
Clinical Social Work/Therapist, LMSW, SAP, CAADC
Verified
Therapy is a collaborative relationship that seeks to resolve issues, promote well-being, and personal growth. Being that life is a journey, there will be ups and downs. The therapeutic process can alleviate painful emotions, anxiety, highlight resiliency, increase insight and self-awareness, develop positive coping strategies, and manage behavioral and psychological symptoms. Regardless of the issue(s), or where you are, together we can work toward getting you where you want to be.
(269) 225-6384
Office is near:
Sturgis,
MI
49091
Not accepting new clients
More Therapists Nearby
Not accepting new clients
Dawn L Criswell
Clinical Social Work/Therapist, LMSW
Verified
Are you feeling lost in the wilderness of grief ? Are you searching for better ways to cope with a chronic illness or condition? Are you feeling frustrated and overwhelmed as you care for a loved one and manage your own life? Life can take unexpected turns and leave us ill prepared to cope with the challenges associated with aging, chronic illness, care giving and grief. I feel that the human spirit has the capacity for healing and that the therapeutic relationship can be a powerful catalyst toward this process.
(269) 244-3634
Office is near:
Centreville,
MI
49032
Not accepting new clients
Not accepting new clients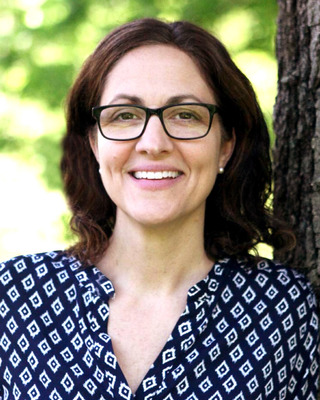 Laura Schmidt
Clinical Social Work/Therapist, LCSW
Verified
I believe in the power of the therapeutic relationship to heal, to restore and to assist us in becoming or regaining our best selves. Life can be messy, heartbreaking, unpredictable, and confusing. Having a connection with a trusted, dedicated counselor can help navigate a path to coping and overcoming. I am passionate about working with people of all ages, genders, ethnicities, backgrounds. I enjoy working with families to navigate dynamics and conflicts. I have extensive experience working with children, adolescents and teens. I enjoy helping them navigate life and connecting with their own individual strengths.
(614) 347-0767
Office is near:
Centreville,
MI
49032
Not accepting new clients
---
See more therapy options for Sturgis
---
BlueCross BlueShield Therapists
BlueCross BlueShield insurance provides coverage for behavioral health services in Sturgis. BCBS HMO-style plans cover in-network providers while PPO plans provide a benefit that can be applied to either in-network or out-of-network providers. Blue Cross Blue Shield may not require a referral from your primary care practitioner for covered behavioral health services.
Some BCBS Therapists in Sturgis only have room for a few insurance slots in their schedule, so it's important to confirm in-network availability when you book your first appointment.
Blue Cross Blue Shield companies are independently owned and community-based healthcare insurers. BCBS is the largest health insurer in the US, covering 110 million members in 50 states, Washington, D.C., and Puerto Rico. Nationwide, more than 1.7 million health care providers contract with Blue Cross and Blue Shield companies.
Here's a link to more information on
how insurance works to cover behavioral health benefits.