Bobbie Jo Heiser-Abel
Clinical Social Work/Therapist, LLMSW
Verified
I have worked with people dealing with depression, chronic illness,
substance use
, and grief.
It's easy to get swept away by the daily struggle and getting back on track can be difficult. Something doesn't feel right. Maybe you feel like you're going through the motions or maybe you feel more on edge lately. You could have had these feelings for ages or for days. Even simply thinking about change can feel overwhelming. You want to feel better, but you don't know where or how to start. You need help, and I'm here to help you.
(269) 338-8191
Office is near:
Plainwell,
MI
49080
& Online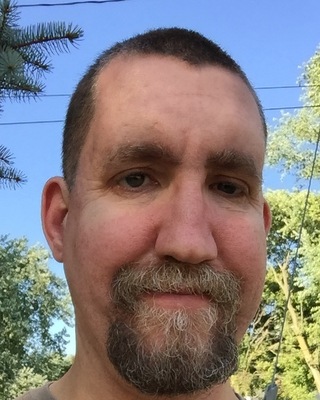 Kyle William Thompson
Licensed Professional Counselor, MA, LPC, E-RYT
Verified
Feeling stuck? Maybe in a rut and not sure which way to turn? We all feel this way from time to time and sometimes we all need a little help to get back on the right track. I believe that we all have the innate ability to reach our highest potential, live life to the fullest, and be the happiest we can be. Let me help you discover your real you! I specialize in working with adults with anxiety, depression, and mood disorders and with people going through personal transitions of all kinds.
Not accepting new clients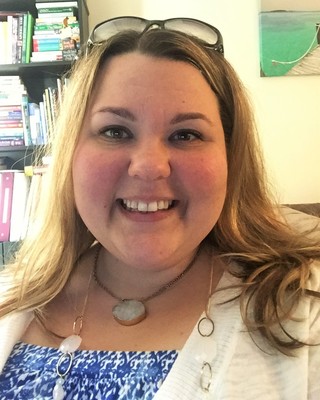 Suzanne Meinke
Counselor, LPC, LMFT, CAADC, NCC
Verified
9 Endorsed
Finding the right person to talk to and connect with can be stressful, but it should be easy. My goal is to help you reach your goals in a comfortable, warm, and supportive environment; free from judgment and personal agendas. I'm a very real person, and encourage you to be your authentic self, F bombs and all! It's important for us to have a collaborative relationship where you feel free to share your thoughts, feelings, and opinions and make the changes that will improve your life. I am passionate about what I do, and look forward to helping you to free yourself from personal conflicts and issues that are weighing you down.
(269) 503-8883
Office is near:
Plainwell,
MI
49080
Not accepting new clients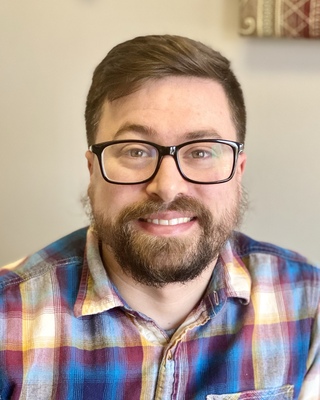 Colby L Laperriere
Licensed Professional Counselor, MA, LPC, CAADC, NCC, ADS
Verified
Life is hard at times and going alone makes it harder. Having someone who will listen to you that you can trust and feel safe with can mean the world. As a Licensed Professional Counselor, I strive to help clients work through past and current issues by forming a relationship built on genuineness, empathy, and unconditional positive regard. My passion to create a safe atmosphere allows clients to feel heard and focus on their goals. Practicing through an eclectic lens of counseling approaches, I try to provide the tools and guidance for clients to work through a wide range of areas in their life.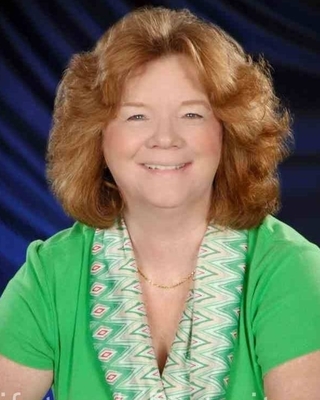 Cheryl C Parente-Roggow
Clinical Social Work/Therapist, LMSW, ACSW, CAADC, SAP, ADS
Verified
2 Endorsed
I provide a safe, compassionate and confidential setting for us to explore concerns. I approach therapy as a collaborative process with clients. I have had extensive experience working with adults with a variety of issues including depression, anxiety, abandonment, mood disorders, marriage/relationship issues, communication, step families, sexuality issues, crisis work, grief and substance abuse and daughters without mothers . Please don't hesitate to contact me.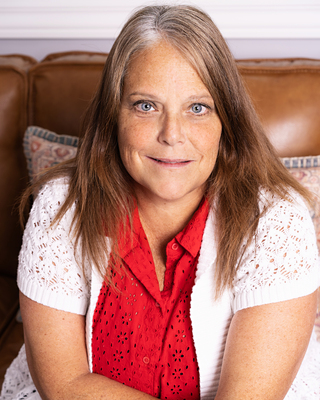 Julie French
Counselor, MA, LPC, CAADC
Verified
Feeling stressed and anxious due to worldly events? Need some help navigating life? I offer both in person and teletherapy sessions. I have over 9 years of experience working with families, adolescents, adults, and children. Helping people reach their full potential is my passion. I am easy going, down to earth and use a person-centered approach to counseling. I am trained in DBT, CBT and play therapy. My area of expertise is working with those who struggle with addictions, spirituality, trauma, depression and anxiety.
(269) 248-5474
Plainwell,
MI
49080
& Online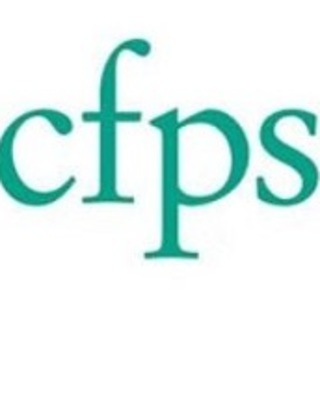 Child & Family Psychological Services, PC
Psychologist, EdD
Verified
7 Endorsed
It's about relationships . . . We're here to provide guidance in building and strengthening relationships between family members, friends, and even, with yourself. Caring and comprehensive counseling services for: Adults, teens and children of all ages, Individual, couples, family and group counseling.
(269) 359-3409
Office is near:
Plainwell,
MI
49080
& Online
Not accepting new clients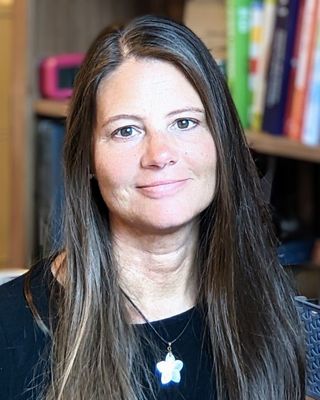 Susan Hall
Licensed Professional Counselor, MA, LPC, NCC
Verified
2 Endorsed
Finding the right therapist for you is important. My style tends to be warm and soft-spoken but I can be gently confrontational when necessary. I decided to become a therapist because I deeply care about helping others in meaningful ways.
(269) 351-7017
Office is near:
Plainwell,
MI
49080
Not accepting new clients
Ashley DeCou
Licensed Professional Counselor, MA, LPC
Verified
1 Endorsed
Are you looking for a safe space to express yourself, explore your emotions, and navigate life's challenges? If so, I want you to know that you're not alone. As a compassionate and experienced counselor, my primary goal is to provide support and understanding to individuals just like you. I understand that reaching out for help can be difficult, and it takes courage to take that first step. That's why I strive to create a warm and non-judgmental environment where you can feel comfortable opening up about your experiences, thoughts, and feelings.
(269) 301-1343
Office is near:
Plainwell,
MI
49080
& Online
Amber Jaramillo
Limited Licensed Psychologist, MA, MLP, CAADC
Verified
Ambivalence is what we experience when having mixed feelings about something or someone. Does this describe you? If so, you are in good company. Ambivalence is the reason most people enter into therapy. Many feel torn when it comes to making change, and for good reason. It's hard letting go of familiar relationships or ways of coping- no matter how destructive. If you're yearning to break free of harmful ways, but afraid to embrace the uncertainty of change, you do not have to go it alone.
(269) 820-0150
Office is near:
Plainwell,
MI
49080
& Online
Colleen Cachero
Clinical Social Work/Therapist, LMSW
Verified
2 Endorsed
I approach each session with a nonjudgmental, empathetic, and listening ear. Through my work, I invite you to explore outside your comfort zone to realize the abundance of possibilities that may exist for you. Because all relationships go through ups and down, I will offer support to examine how you can focus on personal development while, also introducing techniques that will improve your relationships with yourself and others. I feel it is important to meet people where they are at but still encourage goal setting. When working with clients, I look at how past experiences, including trauma, affect their current experiences.
(269) 743-4028
Office is near:
Plainwell,
MI
49080
& Online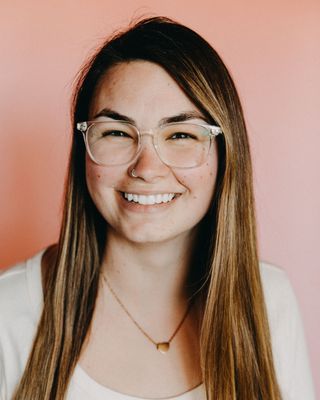 Paige Hanley
Licensed Professional Counselor, MA, LLPC
Verified
Life is full of ups, downs, and unexpected turns. Sometimes, it can be helpful to have someone in your corner who can assist you in processing all of life's changes. Whether what you are experiencing is the loss of a loved one, stress from a job or school, relationship issues, or anything else causing you to feel overwhelmed, I am here to walk along side you.
(616) 236-6248
Office is near:
Plainwell,
MI
49080
& Online
---
See more therapy options for
---
Substance Use Therapists
How do substance and drug recovery or rehabilitation programs work?
In inpatient programs, individuals live in a facility with other clients in recovery; in outpatient programs, individuals reside at home. These facilities are staffed with healthcare professionals including physicians, nurses, psychologists, counselors, and psychotherapists. Staff often also includes people who have recovered themselves, serving as mentors and guides. These programs may use abstinence, harm reduction, detoxification, psychotherapy, and other methods.
How do 12-step programs combined with psychotherapy work?
Members of 12-step programs help each other reach abstinence and work to maintain it. These programs promote complete change in the individual's emotional, mental, physical, and even spiritual perspectives. Some programs require that new members attend 90 meetings in 90 days. Many people do attend these programs in conjunction with their work in psychotherapy; the combination of therapy along with 12-step can be extremely effective.
How does harm reduction combined with psychotherapy work?
According to the Substance Abuse and Mental Health Services Administration, harm reduction prevents death, injury, disease, overdose, and substance misuse. People who choose harm reduction for substance use reduce the amount of drugs they consume. It is not abstinence-based like a 12-step program, but combining harm reduction with psychotherapy proves to be effective for many people.
Are there specific medications for substance and drug use?
There are medications approved to treat substance use disorder—such as buprenorphine, methadone, naltrexone, and acamprosate. These medications do help people cope with substance use as well as avoid the problem of relapse. Naltrexone can help reduce cravings, methadone is an opioid medication used to treat severe pain, and acamprosate may help ease symptoms like poor sleep and anxious feelings.