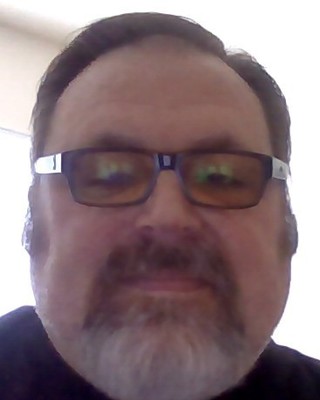 Eric M Britz
Licensed Professional Counselor, MALPC, CAADC, ACS
Verified
I am a Licensed Professional Counselor in Michigan with over 17 years of experience working as a psychotherapist, addiction counselor and life coach. I obtained my Master of Arts degree in counseling with a specialization in Art Therapy from Wayne State University in May of 2005. I am providing individual, group, and art therapy services for those with a wide range of concerns including depression, anxiety, relationship issues, parenting problem, trauma/abuse survivors, anger management, addiction recovery/Co-Occurring disorders, Men's Issues, and religion/spiritual concerns.
(517) 300-7353
Jackson,
MI
49201
& Online
Waitlist for new clients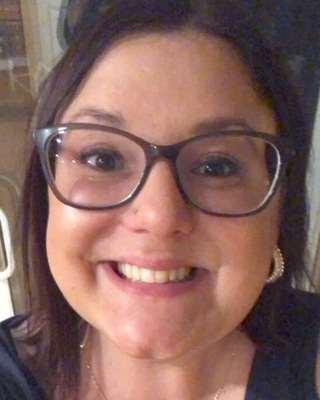 Andrea Joyce Rowe
Clinical Social Work/Therapist, LMSW
Verified
I am a compassionate and skilled therapist dedicated to helping you live your best life! I have years of experience with life transitions, crisis, and everything in between. I can offer a supportive and safe space for you to share your thoughts and emotions in order to heal. I utilize EMDR to help people reverse negative self talk and image.
Not accepting new clients
Indigo Lankton
Counselor, LLPC, MA
Verified
Sometimes we experience struggles such as depression, anxiety, low self-esteem, trauma, or any variety of issues that life can throw at us. When this happens, it can often be difficult to know what to do or where to turn. This can leave us feeling frustrated, hopeless, and discouraged which is an incredibly frustrating place to find yourself.
(517) 480-8521
Not accepting new clients
Not accepting new clients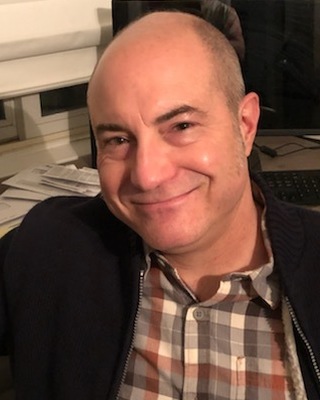 Lawrence Michael Zolman
Licensed Professional Counselor, MA, LPC
Verified
People come to counseling with problems they feel they cannot solve themselves. They are often barraged by advice from family, friends or even spouses that tell them they are doing things wrong and should be doing something else. They seek out someone who will accept them but provide an outside perspective and help provide choices while not telling them what to do. They don't just want to talk about a problem, they want solutions.
(517) 675-8852
Not accepting new clients
Waitlist for new clients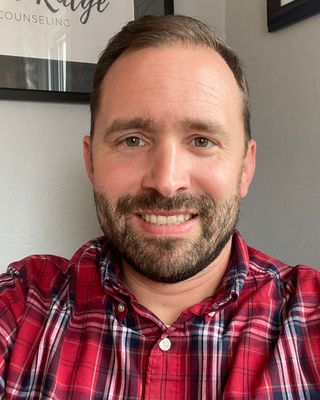 Eric Slisher
Licensed Professional Counselor, LPC
Verified
1 Endorsed
People seek therapy for a variety of reasons. Many times, it's because we feel like something is not working. Whether it's a relationship, stress at work, feeling sad, overwhelmed, worried or depressed, we recognize there is a difference between where we are and where we want to be. Therapy provides a safe space for you to ask questions, gain a greater understanding and work towards becoming a better version of yourself.
(517) 594-4992
Jackson,
MI
49203
& Online
Waitlist for new clients
Waitlist for new clients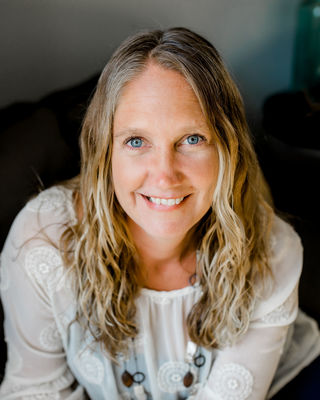 Amber Joy Norwood
Clinical Social Work/Therapist, LMSW-C
Verified
4 Endorsed
Amber Norwood, LMSW-C has a broad range of clinical experiences including the areas of domestic violence, substance abuse, mental health, trauma, parenting and relational struggles. She has completed internships at Vera House, Inc and Family Services and Children's Aid. She has been an affiliate professor of Social Work at Spring Arbor University since 2010. She has work experiences at AWARE, Inc as the Child and Family Advocate, at Highfields, Inc. as a Home-based therapist/Outreach counselor, and at A Healing Place, LLC. She currently owns and operates Waves of Change, LLC, a private practice in Jackson, MI.
(517) 615-1433
Jackson,
MI
49203
& Online
Waitlist for new clients
Irwin Counseling Service, PLLC
Licensed Professional Counselor, LPC, CADC, CCTP
Verified
1 Endorsed
Just added another licensed female therapist to the practice that has immediate openings for Meridian, McLaren, BCBS insurances. Free mental health services with interns. We have immediate openings in Jackson, MI. No waiting list! Our focus is on trauma related issues such as sexual, physical, and emotional abuse. We also perform couples and family counseling. We also have 4 licensed female therapists and 2 male therapist. 6 master level interns and 1 substance abuse intern starting in October.
(517) 253-9036
Jackson,
MI
49201
& Online
Waitlist for new clients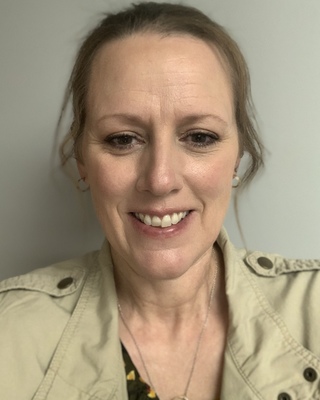 Corena L Herder
Counselor, MA, LPC
Verified
Corena Herder is a Licensed Professional Counselor, providing therapeutic services through Jackson Healing Clinic, LLC. She has experience working with adult men and women; although, her passion is working with children and adolescents.
(517) 657-8612
Jackson,
MI
49203
& Online
Waitlist for new clients
Jackson Healing Clinic
Counselor, MA, LPC, NCC
Verified
Welcome to Jackson Healing Clinic where you will find a supportive atmosphere as you work through life's problems and challenges. Our main goal is to help you heal from trauma, depression, anxiety, and other mental health concerns as you tap into your strengths in order to achieve your goals. Using conventional and evidence based approaches, we evaluate each client's strengths and develop a framework through which change can take place. We blend many types of research-based theories and practices to find the unique strategy to help clients achieve feelings of control.
(517) 888-7094
Jackson,
MI
49203
& Online
The Wellness Institute of Michigan
Clinical Social Work/Therapist, LMSW, ACSW
Verified
If you would like help with issues regarding daily life, work, family, blended families, academics, life decisions, gender identity we can help. If you have feelings of fatigue, worry, and being overwhelmed we can assist you. We operate a group practice with several therapists in three locations. In your initial call to us we listen carefully to understand what your needs are and then match you with the best method of treatment and therapist to help you. We understand that calling for counseling is an important choice and offer excellent customer service to facilitate the process. We provide highly professional services in a peaceful setting.
(517) 536-1142
Jackson,
MI
49202
& Online
LJGallagher PsyD & Associates PLLC
Psychologist, PsyD
Verified
1 Endorsed
We passionately pursue Health, Harmony and Happiness. We provide Counseling & Psychotherapy for Individuals, Couples and Families Dealing with Anxiety, Depression, Marriage Counseling, Parenting and Grief and Loss. Located in Brooklyn, Michigan. Dr. Gallagher delivers expert clinical care with compassion, respect and integrity. His fun-loving, thoughtful and enthusiastic manner sets people at ease.
(517) 283-6612
Office is near:
Jackson,
MI
49202
& Online
Derrick Harris
Clinical Social Work/Therapist, LMSW
Verified
I specialize in working with families and individuals who have addiction, behavioral and/or mood problems. Many of my clients are teenagers and their parents. Interpersonal, personal or mood problems are frequently improved or resolved if you are able to take a step-by-step approach toward making improvements. I have worked successfully with many families and individuals who need someone who will help them recognize what they need to do,and help mapping out a clear path to get there.
(734) 402-8793
Office is near:
Jackson,
MI
49201
& Online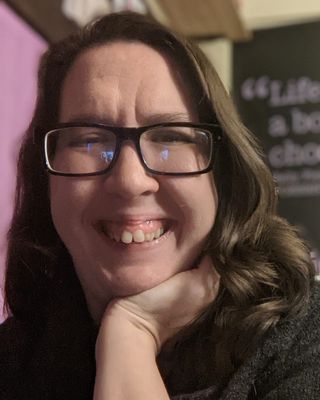 Sarah E Hazlett-Walkowicz
Licensed Professional Counselor, MA LPC
Verified
Why am I seeing you online only? After a 14 year career (math? I started in 2008 as an intern and am working presently?) I have been able to start my dream career of an online only private practice. I observed telemedicine in its infancy as the Michigan Department of Corrections utilized video to bring counseling programs to rural jails and prisons. When the pandemic began, I was able to obtain a very expensive training for free. I am now a certified Telemedicine Provider. In addition to this training, I have had extensive training In CBT, Substance Abuse, and DV. I have had many other type training' and draw from these to serve you
(616) 557-7629
Office is near:
Jackson,
MI
49201
& Online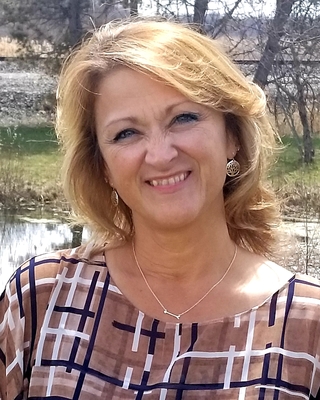 Lissa Lynn Cole
Counselor, MA, LPC, NCC
Verified
1 Endorsed
What brings you to my office? The answers to this question are as varied as are the people who seek counseling with me. You may have a problem or disappointment with your health, self-esteem/worth, relationships, school, work, mood, or boundaries. People reach out to me when, despite being very capable, they have not been able to get their lives on the course that they desire. I believe that the changes and healing you want to accomplish can be brought about by the combination of my skills, your knowledge of yourself, and the strong working relationship that we will establish together.
(517) 245-0948
Office is near:
Jackson,
MI
49201
& Online
---
See more therapy options for Jackson
---
TRICARE Therapists
Tricare covers health benefits for seven uniformed service organizations: Army, Navy, Marine Corps, Air Force, Coast Guard, Public Health Service and the National Oceanic and Atmospheric Administration.