Waitlist for new clients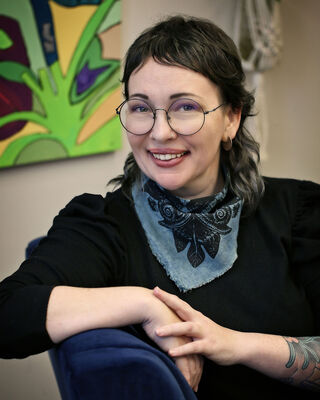 Tina Louise
Clinical Social Work/Therapist, LMSW
Verified
1 Endorsed
In my clinical practice, I seek to provide a safe and brave space for wellness inclusive of individual culture, spirituality and identity. I specialize in work with those impacted by complex trauma, depression, suicide, anxiety, sexual
assault
,
sexual abuse
, life-transitions, caregiver fatigue, education/work/life balance, substance use, and interpersonal relationship challenges. I offer a unique understanding and appreciation for those lives inclusive of work as a musician, performer, writer, and/or visual artist.
(248) 283-4488
Huntington Woods,
MI
48070
& Online
Waitlist for new clients
Michelle C Hubert
Clinical Social Work/Therapist, LMSW
Verified
The more you understand yourself and your patterns of behavior the better you can make positive change. Do you have marital issues that you are struggling with and need an honest objective opinion? Are you struggling with depression or anxiety and can't seem to get out of the cycle? Many times it is another set of ears that is needed to help bring objectivity and clarity to an issue of life's crossroads. I also enjoy helping people understand why they keep repeating negative patterns and behaviors. Therapy can be very positive and inspire you to make changes.
(947) 333-8535
Huntington Woods,
MI
48070
& Online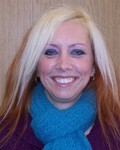 Amy D Kinner
Clinical Social Work/Therapist, LMSW, CAADC
Verified
We all face difficult times in life but when it becomes harder to face life's challenges, depression or anxiety may be a factor. I view therapy as not only an opportunity to learn techniques to manage and cope with symptoms of depression and anxiety, but also as a journey of self exploration, awareness/understanding, and growth. While we can't change the past, we CAN heal contributing factors to depression/anxiety, such as family/relationship problems, trauma/abuse, substance abuse, codependency, and grief. My style is empathetic and supportive, providing a non-judgmental atmosphere for personal growth and change.
(313) 731-6464
Huntington Woods,
MI
48070
& Online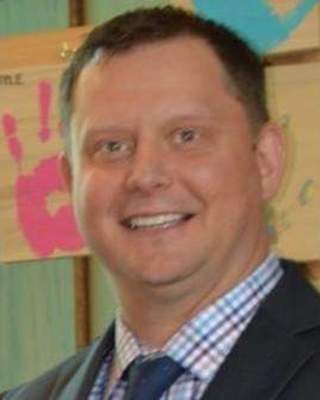 Peter Giles
Licensed Professional Counselor, MA, LPC, CAADC, CCTP
Verified
Are you suffering from an addiction to alcohol, heroin, crack cocaine, methamphetamine, Xanax or other benzodiazepines, prescription pain killers, marijuana, ecstasy, molly, or any other substance? Are you suffering from an addiction to pornography, serial dating, promiscuous sex, affairs, prostitutes, or any other sexual addiction? Are you suffering from an addiction to gambling, food, relationships, shopping and spending, or to a person? Do you feel like you are excessively dependent on another person to the point of an unhealthy codependency?
(248) 965-0430
Huntington Woods,
MI
48070
& Online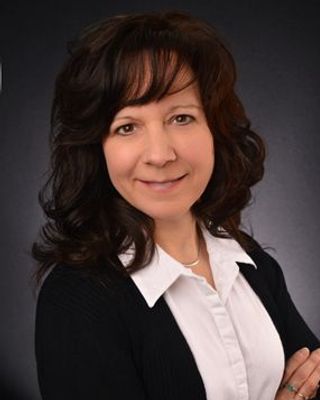 Carol Van Kampen
Clinical Social Work/Therapist, LMSW
Verified
1 Endorsed
I love working with clients who want to improve their lives, relationships, coping skills, health, and their self-confidence, and need some guidance and support to make new decisions or gain new insights. Whether you are dealing with a significant challenge in your life, or you have issues from the past that keep holding you back, I can help. As your therapist, my goal is to assist and support you in life transitions, and in learning healthy coping skills and healthy communication skills so you can begin to feel empowered, hopeful and emotionally healthy. I welcome your call-or email at cvankampen at marshpsychologygroup.com
(248) 712-1240
Huntington Woods,
MI
48070
& Online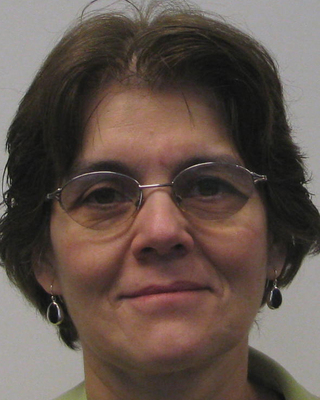 Maria Cristina Ramirez
Psychologist, PhD, LP
Verified
I have been in practice as a psychologist for many years and have helped adults presenting with different types of symptoms, issues and/or concerns. I treated individuals presenting with Post-Traumatic Stress Disorder, depression, anxiety, adjustment and relationship difficulties, to name a few. I teach psychology students in doctoral level programs about helping individuals traumatized by violence and/or by other traumatic events. I also teach students how to help individuals dealing with stress, anxiety and/or depression related to medical conditions.
(248) 809-4463
Huntington Woods,
MI
48070
& Online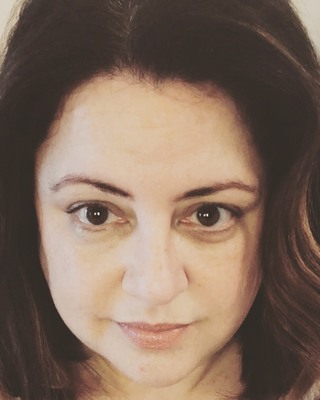 Jennifer M. Zoltowski
Limited Licensed Psychologist, MS, LLP
Verified
Jennifer Zoltowski, MS, LLP conducts comprehensive assessments and provides compassionate, outcome based treatment. She works with adolescents, adults, couples and families. Ms. Zoltowski believes assessment plays a critical part in accurately diagnosing problems and understanding an individual's behavioral and emotional needs. Once assessment is complete, treatment goals are developed collaboratively with the client to ensure the best quality care and treatment. Ms. Zoltowski conducts risk assessments to aid those involved in the legal system, in addition to custody and parenting time evaluations.
(248) 793-2006
Huntington Woods,
MI
48070
& Online
Bethany Crisp / Holistic Psychology Services, LLC
Limited Licensed Psychologist, MA, TLLP
Verified
Are you thriving or just surviving? What are the roadblocks that are keeping you from living the life you really want? Do you have past trauma, relationship difficulties, marital or family tensions, depression, or anxiety that are sapping the joy from your life? Do you feel like life is overwhelming and it is taking all your energy just to stay afloat? Are you having a hard time adjusting to change - both welcome and unwelcome? Wouldn't you like to find more joy, fulfillment, and THRIVING in your life... and less stress and barely SURVIVING? The good news is YOU CAN.
(616) 201-1357
Huntington Woods,
MI
48070
& Online
Sollars and Associates
Psychologist, PhD, LP
Verified
WE OFFER TELE-THERAPY - BOTH VIDEO AND TELEPHONE-BASED. As a group of more than 80 licensed psychotherapists, practicing in 17 locations, we share a passion for helping others in their journey toward personal growth and change. Understanding and insight are key to change and growth. We work together with clients to bring about healing, change in behavior, and new perspectives. Some journeys are brief, others take more time. Under the clinical direction of Franklin Sollars, PhD, LP, our therapists offer confidential and caring treatment for a variety of concerns. We offer treatment to children, adolescents, adults and elders.
(248) 707-1253
Office is near:
Huntington Woods,
MI
48070
& Online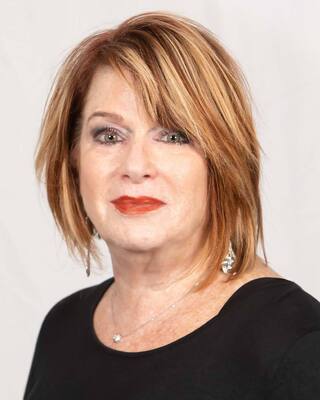 Diane Levy-Rubinstein
Clinical Social Work/Therapist, MSW, LMSW
Verified
Are you tired of living in an emotional hell where your relationships are struggles instead of pleasurable meaningful experiences? Do you have trouble with interpersonal effectiveness as well as controlling your emotions? Do you find yourself battling with depression and anxiety? Are you frequently experiencing conflicts with you partner? Considered marriage or couples counseling ? Do you find that your communication skills are indirect and you are not getting what you want? Are you grieving the loss of a spouse, child or friend? Do you feel stuck and unable to move forward? Are you looking for your a life worth living?
(248) 826-2456
Office is near:
Huntington Woods,
MI
48070
& Online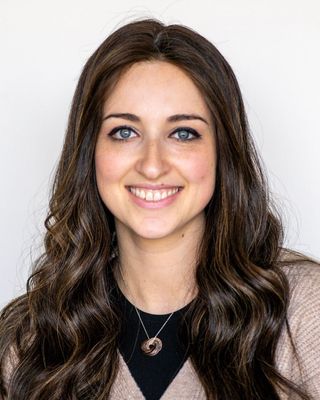 Miriam Shumulinskiy
Licensed Professional Counselor, MS, LPC
Verified
As humans, we are all in pursuit of one immeasurable goal: happiness. Many of us are faced with struggles which get in the way of living our best lives. The path towards our elusive goal can feel lonely and discouraging. I am here to go on this journey with you. Let's learn to achieve happiness and create a life worth living despite our struggles.
(810) 269-4170
Office is near:
Huntington Woods,
MI
48070
& Online
Trisha Szymanski
Clinical Social Work/Therapist, LCSW
Verified
**I am accepting new clients for Telehealth sessions** Are you still having depressed moods, despite being prescribed antidepressants? Are you experiencing anxiety or panic attacks even after having been in psychotherapy? For many people depression and anxiety, as well as other disorders can be difficult to treat successfully. This can be due to unresolved 'developmental trauma', aka, trauma related to the attachment type you had to your parent(s). I am trained in many new treatments based on the latest understanding of brain science, that are effective in treating unresolved developmental trauma, depression, anxiety, etc.
(586) 551-7357
Office is near:
Huntington Woods,
MI
48070
& Online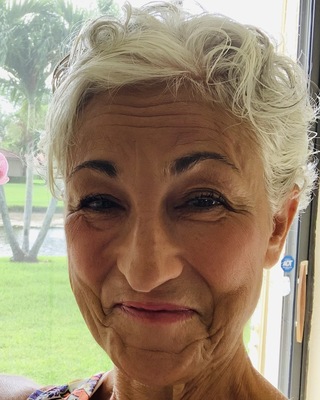 Victoria Schreiber
Welcome to my Practice. I have been in private practice for 40 years. I have been providing Psychotherapy and Parent guidance and child Psychoanalysis. I specialize in adoption, trauma, depression and anxiety. Managing the pandemic has become especially needed as so of us many are facing Coronavirus related issues and difficulties that increase anxiety and depression. In addition to seeing patients individually, I provide consultation services to pre-schools, day care centers, grief support groups, teachers and social service agencies. I am available currently exclusively on Telehealth platforms and by phone.
(947) 222-2541
Office is near:
Huntington Woods,
MI
48070
& Online
---
See more therapy options for Huntington Woods
---
Sexual Abuse Therapists
How do therapists treat sexual abuse?
A good therapist will be nonjudgmental and possibly demonstrate active listening, repeating back what the client says to show that they have understood. These skills allow people to feel comfortable discussing their traumatic experiences openly. Some important treatment goals are to restore a sense of safety and to rebuild confidence. In addition to working one-on-one with the patient, a therapist might bring in supportive family members to assist the client.
Do you have to talk extensively about sexual abuse in therapy?
Survivors frequently find it difficult to describe what happened to them out loud. They can even still be in a state of denial if the
sexual abuse
occurred recently. It is important for survivors to acknowledge that what happened isn't their fault and to challenge and reappraise any unhealthy feelings or thoughts as they arise. Art therapy and play therapy are useful non-verbal means of communication for some survivors.
How long does treatment for sexual abuse take?
Recovery from sexual abuse can be a long and difficult process. Some survivors are able to move on naturally on their own, given time, while others require the guidance of a trained therapist. Therapy needs vary and can range from a few sessions to months or even years. Healing from sexual abuse takes time, and everyone's journey will look a little different.
Can trauma symptoms caused by sexual abuse come back after treatment?
As occurs in many cases of trauma, survivors of sexual abuse may experience PTSD-like symptoms long after the abuse has ceased or after an initial round of treatment has occurred. In such a case, there is evidence that prolonged exposure therapy is a useful treatment for survivors, and may be more efficacious than supportive counseling alone. While triggers may continue to cause distress, the idea is that, with time and repeated exposure, their power will fade, allowing survivors to move on with their lives.