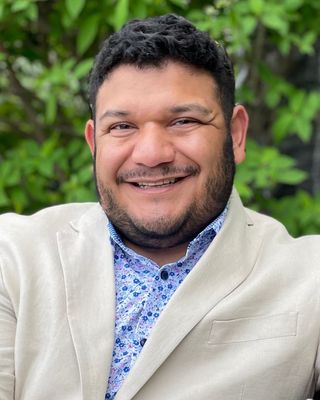 Max Moylan
Clinical Social Work/Therapist, LLMSW-C
Verified
I completed my Master's in social work through Fordham University, NY and I am licensed through the State of Michigan. For seven years I served as a medic in the Army and had a combat tour in Afghanistan. Upon getting out of the service I wanted to continue to serve. I also have over a decade of experience working with individuals who have suffered traumatic brain injuries and was a board member for the Brain Injury Association of Michigan.
(248) 775-5053
Huntington Woods,
MI
48070
& Online
Michelle C Hubert
Clinical Social Work/Therapist, LMSW
Verified
The more you understand yourself and your patterns of behavior the better you can make positive change. Do you have marital issues that you are struggling with and need an honest objective opinion? Are you struggling with depression or anxiety and can't seem to get out of the cycle? Many times it is another set of ears that is needed to help bring objectivity and clarity to an issue of life's crossroads. I also enjoy helping people understand why they keep repeating negative patterns and behaviors. Therapy can be very positive and inspire you to make changes.
(947) 333-8535
Huntington Woods,
MI
48070
& Online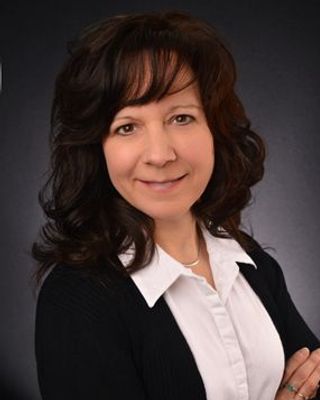 Carol Van Kampen
Clinical Social Work/Therapist, LMSW
Verified
1 Endorsed
I love working with clients who want to improve their lives, relationships, coping skills, health, and their self-confidence, and need some guidance and support to make new decisions or gain new insights. Whether you are dealing with a significant challenge in your life, or you have issues from the past that keep holding you back, I can help. As your therapist, my goal is to assist and support you in life transitions, and in learning healthy coping skills and healthy communication skills so you can begin to feel empowered, hopeful and emotionally healthy. I welcome your call-or email at cvankampen at marshpsychologygroup.com
(248) 712-1240
Huntington Woods,
MI
48070
& Online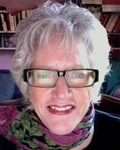 Joyce Pearlman
Clinical Social Work/Therapist, MSW, CSW
Verified
1 Endorsed
I have had extensive experience working with adolescents who are experiencing questions and concerns about their identify, social anxiety, academic school performance problems, learning problems, family conflict, inter-personal relationship problems and gender concerns. I work with LGBT teenagers and adults.
(248) 438-5221
Huntington Woods,
MI
48070
& Online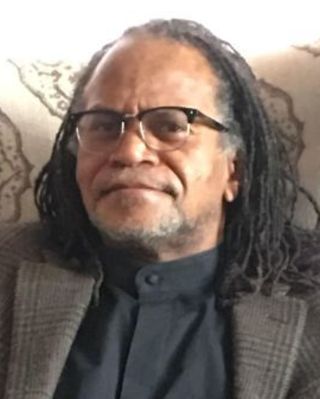 Eric L Wilkins
Clinical Social Work/Therapist, LMSW
Verified
2 Endorsed
In addressing the concerns of my clients, I wish to meet them where they are and then walk with them through the journey of self-discovery and personal empowerment. Critical to this fluid equation is the cultivation of the therapeutic alliance and a sincere focus on deep, empathic listening. I apply the basic elements of mindfulness, whole person perspective, and cognitive behavioral therapy in a series of counseling sessions that aim to guide the client toward their desired goals of healing, balance, and improved inner health. The pressures of modern life can lower a shadow of despair over anyone's sense of well-being.
(248) 965-4575
Huntington Woods,
MI
48070
& Online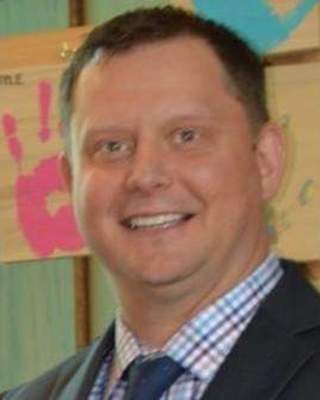 Peter Giles
Licensed Professional Counselor, MA, LPC, CAADC, CCTP
Verified
Are you suffering from an addiction to alcohol, heroin, crack cocaine, methamphetamine, Xanax or other benzodiazepines, prescription pain killers, marijuana, ecstasy, molly, or any other substance? Are you suffering from an addiction to pornography, serial dating, promiscuous sex, affairs, prostitutes, or any other sexual addiction? Are you suffering from an addiction to gambling, food, relationships, shopping and spending, or to a person? Do you feel like you are excessively dependent on another person to the point of an unhealthy codependency?
(248) 965-0430
Huntington Woods,
MI
48070
& Online
Andrew Mahoney
Counselor, MS, LCPC
Verified
I work with our centers providing counseling, staff development and online work on Talent development in a coaching capacity. Always committed to your potential, well being, with active partcipation and towards what you want to achieve. My focus is personal growth, identity and achievement. I have extensive training in individual, Group and Family therapy. My work expands over 30 years (see www.counselingthegifted.com) and www.centerforidentitypotential.com . In addition I provide training /supervision for mental health professionals. A specialty area for me is the Gifted and Talented population providing presentations, workshops and keynotes on counseling and social-emotional needs of this special population.
(703) 493-0932
Huntington Woods,
MI
48070
& Online
Sollars and Associates
Psychologist, PhD, LP
Verified
WE OFFER TELE-THERAPY - BOTH VIDEO AND TELEPHONE-BASED. As a group of more than 80 licensed psychotherapists, practicing in 17 locations, we share a passion for helping others in their journey toward personal growth and change. Understanding and insight are key to change and growth. We work together with clients to bring about healing, change in behavior, and new perspectives. Some journeys are brief, others take more time. Under the clinical direction of Franklin Sollars, PhD, LP, our therapists offer confidential and caring treatment for a variety of concerns. We offer treatment to children, adolescents, adults and elders.
(248) 707-1253
Office is near:
Huntington Woods,
MI
48070
& Online
---
See more therapy options for Huntington Woods
---
Men's Issues Therapists
Is therapy for men different than it is for women?
Therapeutic treatments and types are the same for men as they are for women, with the same protocols followed and the same strategies employed. Discussing one's feelings and emotions is an integral part of most therapies, and some men find doing so more challenging. Therapists can help clients through the process; some specialize in treating men for this reason.
How do you encourage a man to go to therapy?
It's helpful to express your concern and love for the person while framing therapy as a tool for improving their life. Offering specific examples of how an individual's behavior affected either himself or others should be done with compassion and with empathy. It may be useful to devise a game plan—breaking the process down into parts, such as finding a therapist, making appointments, and looking into insurance coverage.
How can men prepare for therapy?
Men can prepare for therapy by approaching the process with an open mind, being willing to talk about their challenges, and giving treatment the time to work. Before a session, an individual may want to reflect on how they've felt since the last session and what's happened in their lives. It can be useful for men who struggle to recall their emotional states to write down notes between sessions about their response to a given event or how they were feeling at a particular time.
What should men know about the process of therapy?
One of the most common reasons men don't seek therapy is the notion that there's something wrong with them if they do. Men should know that just because they're seeking therapy doesn't mean they're mentally ill or damaged in some way. In the same way people work on their bodies through exercise or a craft through practice, therapy can be a way to improve the mental and emotional skills needed to be productive and effective partners, employees, and people in all realms of life.