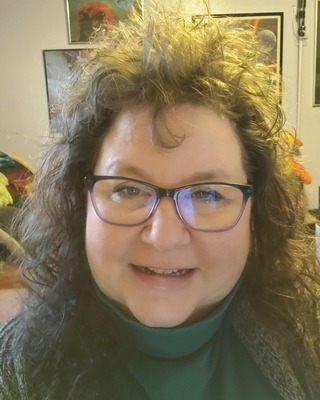 Heidi L. Sura
Clinical Social Work/Therapist, MSW, LLMSW
Hello All. I am a former English teacher/tutor turned licensed therapist. I love listening to stories and helping people figure out their strengths, abilities and goals. I specialized in
trauma
while I was in school and have worked with both children and adults. I have worked with the amazing Northern Michigan Children's Assessment Center in Roscommon as well as with Adult Services and the wonderful people at DHHS. My background is well rounded, and while I tend to lean toward the Marvel Universe v. DC, I can talk a mean game of basketball and enjoy Sunday football with the family. I look forward to hearing your stories and needs.
(989) 368-0528
Houghton Lake,
MI
48629
& Online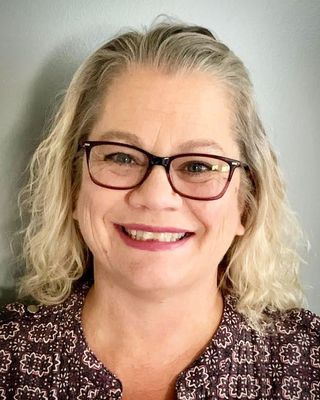 Christine Cromwell With Partners In Change
Clinical Social Work/Therapist, LMSW
Verified
I provide a person-centered, relaxed approach to target anxiety, depression, self-esteem, and functional impairment associated with
trauma
, stress, and other psychiatric conditions.
Hi, my name is Chris and I have lived in West Branch for the majority of my life. I graduated from Ogemaw Heights High School in 1989 and earned a Bachelor's of Social Work from Ferris State University in 1995. I eventually moved back to the West Branch community and gained experience working with individuals experiencing
trauma
, substance use, and severe mental illness. I obtained my Master's degree in Social Work from Michigan State in 2019.
(989) 832-2165
Office is near:
Houghton Lake,
MI
48629
& Online
More Therapists Nearby
Balance Mental Health & Wellness
Clinical Social Work/Therapist, LMSW
Verified
Balance Mental Health & Wellness provides mental health services for children, adolescents and adults. Our brick and mortar business is based out of Houghton Lake, Michigan and we also provide virtual services throughout Michigan.
(989) 200-4826
Prudenville,
MI
48651
& Online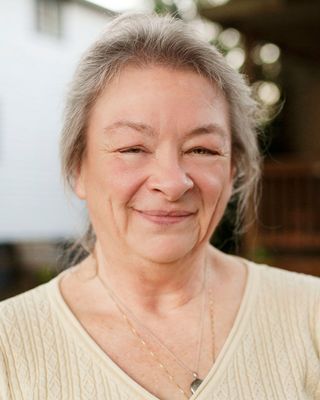 Beverly A Glaza
Clinical Social Work/Therapist, LMSW
Verified
1 Endorsed
Now accepting virtual clients! I can see you next week!
(989) 662-9429
Prudenville,
MI
48651
& Online
---
See more therapy options for Houghton Lake
---
Trauma and PTSD Therapists
When should I seek treatment for trauma?
Not everyone who undergoes trauma needs therapy to heal, but many do. If, after experiencing a traumatic event, you find yourself struggling with symptoms such as nightmares, dissociation, irritability, or emotional numbness—especially if these symptoms last more than a month and are severe enough to interfere with your daily functioning—you may benefit from seeking out therapy with a trauma-informed provider.
How long does trauma therapy take?
Different types of therapy for trauma unfold on different timelines. Prolonged exposure therapy and cognitive processing therapy, for example, each take about three months, while trauma-informed CBT may last anywhere from 8 to 25 sessions. Other approaches, especially those that are less structured or that incorporate elements from multiple modalities, may be more open-ended, though many patients report feeling better within the first few months of treatment.
What happens if trauma is left untreated?
Unaddressed trauma can have serious—even devastating—effects on relationships, career, and day-to-day functioning.
Post-Traumatic Stress Disorder (PTSD
) can lead people to distrust or lash out at others, making it difficult to maintain intimate relationships; it can also trigger symptoms such as flashbacks or hyperreactivity that can interfere with a person's ability to function effectively, personally and/or professionally. Some sufferers turn to drugs to find relief. Symptoms may lessen on their own with time, but there is no guarantee that PTSD will resolve on its own.
Can PTSD come back after treatment?
It is possible for PTSD symptoms to recur months or years after successful treatment. This is because, like most mental health disorders, it is not possible to "cure" PTSD, and stressful life events may cause symptoms to recur in even the most resilient individuals. There is no shame in re-experiencing PTSD symptoms nor in returning to therapy when such relapses occur; indeed, many forms of trauma therapy explicitly encourage periodic "maintenance sessions" to reinforce coping skills and ensure that symptoms stay manageable.