Bree Jenene Austin-Roberts
Clinical Social Work/Therapist, LMSW, CFSW
Verified
I enjoy coaching clients through life-stressors, relational issues (marriage and family), and helping clients develop healthy coping skills for anxiety, depression and mood disorders. I like to help clients set and reach achievable long and short term goals to give them a sense of productivity and accomplishment through solution-focused therapy. If you are in need of specific resources or community services, I walk alongside my clients to identify needs and coordinate services. I welcome clients at all stages of mental health wellness. I enjoy working with professionals as well.
(616) 310-4844
Holland,
MI
49423
& Online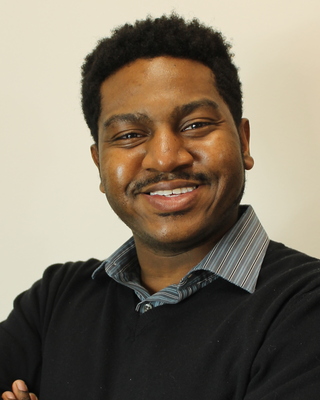 Joshua Campbell
Limited Licensed Psychologist, MA, TLLP
Verified
When working with clients, I stand by the phrase, "whatever the client brings, I will work with". Whatever issue or concern that is presented to me, I will help meet the needs to the best of my ability. In terms of specialty, I am primarily focused on relationship issues, which consists of couples work, sex issues, infidelity, adjustment issues, and so on.
(616) 737-7631
Holland,
MI
49424
& Online
Konfara Counseling and Supervision
Licensed Professional Counselor, MA, LPC
Verified
1 Endorsed
People enter into a counseling relationship when nothing else seems to be working. Although most people soon make comments such as, "(Counseling) was a lot better than I thought it would be", few people seek counseling as a first option. More often we seek out techniques that either help us to temporarily avoid (e.g., media, social networking) our anxiety, or we seek temporary shots of pleasure (e.g., alcohol, food, pornography) that make us feel good for a short time. Soon enough we realize that all of these things leave us feeling more hollow and lonely, and that is when we start thinking about counseling.
(616) 310-4614
Holland,
MI
49423
& Online
Time For A Change Therapy, LLC
Marriage & Family Therapist, LMFT
Verified
Hi. I'm Michelle Sheridan. I have over 25 yrs. of experience helping couples and individuals through difficult times, transitions & situations in life. I'd like to help you, if you feel it's "Time For A Change"! I help people to deal with anger, resentment, frustration, depression and overall unhappiness. There's no time like the present to look at what choices you've made in the past & how your past may be affecting today & your future. Learning to communicate in a productive way, finding your voice. I can help you succeed in identifying problem areas, understanding them, understanding yourself and others.
(616) 202-5257
Holland,
MI
49423
& Online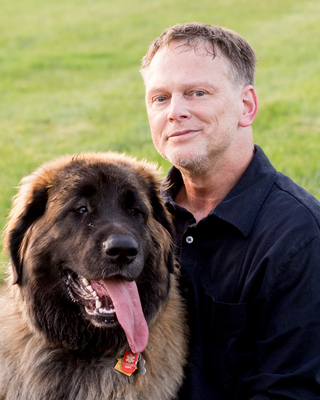 Lennis Baggech
Limited Licensed Psychologist, MA, LLP
Verified
I've been in practice 25 yrs - with individuals/couples & families -- kids 6+, many teens, college students & adults. I'm shamelessly informal -- no ties or pressed shirts here!. The office is quite unique - - very large, ultra comfy, w/MANY natural oddities... slightly chaotic -- like life! Good strong coffee/tea/soda & munchies always available. Pets welcome. I'm adopted myself, a licensed foster parent, & work with trauma and attachment. I have a multi-cultural family & lived abroad (Africa). I do co-parenting therapy & am also very familiar w/court systems, working with Dr.'s, lawyers, schools and custody issues.
(616) 504-2403
Holland,
MI
49423
& Online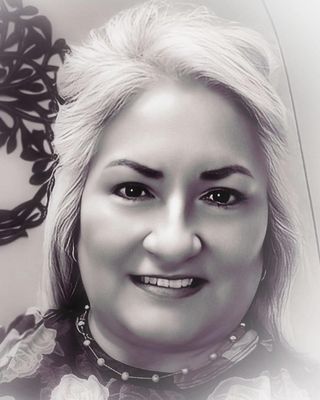 Lisa Benavides
Licensed Professional Counselor, MA, LPC, CAADC
Verified
2 Endorsed
For over 20 years I have been involved in the mental health system, and have had the privilege of helping individuals & families achieve their goals and overcome a variety of challenges (i.e. depression, anxiety, mood disorders, new transitions, relational, & substance abuse struggles). While speaking both English & Spanish languages, my hope is that each individual that I encounter will gain a better understanding of themselves, and also learn valuable skills to move forward towards a more fulfilling and flourishing life---to be able to find 'Peace of Mind'--within themselves and within their surroundings.
(616) 205-9759
Holland,
MI
49423
& Online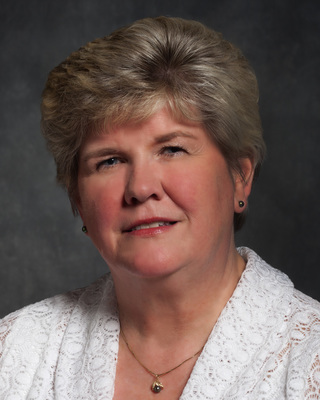 Susan Van Wyngarden
Counselor, MA, LPC
Verified
I love working with a client earnestly seeking life change. We pursue self reflection and cognitive restructuring.while probing the roots of a client's faith. I have also found that my life experience, which includes a 32-year marriage and the raising of 3 young adults now heading out into the world, provides a rich source of good counsel. My style is characterized by a personal approach that is warm and supportive with a holistic focus and my sincere hope for all my clients is a personal awareness that brings the emotional and mental stability that leads to positive behaviors.
(616) 871-2436
Holland,
MI
49423
& Online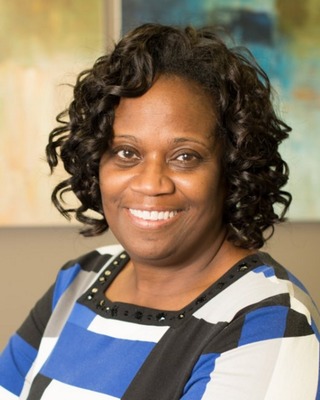 Valencia Agnew
I believe in the unique potential within each and every one of us, and it is this belief that drives me to help those in need. My passion and compassion, along with almost 14 years of experience, help me provide clients with tools, guidance, and support needed to journey towards healing, self-exploration, and resolution. I am known to work on many of the more difficult cases in the Grand Rapids area, and recognized by the school, legal and healthcare communities as being a leading provider of group and counseling services for children, adolescents, adults, couples, and families.
Not accepting new clients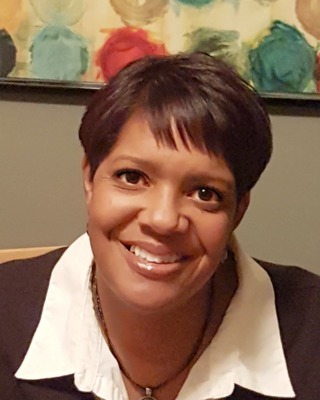 Dana Price
Counselor, MA, LPC, CAADC
Verified
1 Endorsed
The decision to begin therapy is a very challenging decision to make. It can also be very scary, which can cause us to remain frozen between the fear of change and the fear of staying the same. I view psychotherapy as an opportunity to face the space between who you are and who you want to be. I offer a laid-back approach to therapy utilizing humor, accountability, warmth, and empathy. In collaborating closely with clients, I work to help them understand themselves better and use that understanding to effect positive change in their lives.
(616) 818-0935
Office is near:
Holland,
MI
49423
Not accepting new clients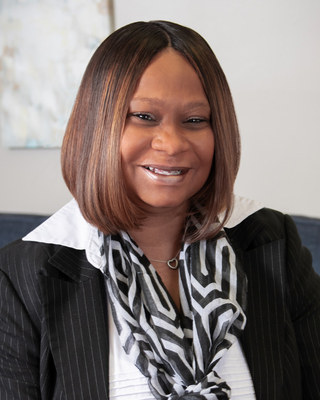 Hasina Bankston
Clinical Social Work/Therapist, LMSW
Verified
1 Endorsed
It's my passion to empower individuals to improve their overall physical, mental, and emotional well-being. My goal is to meet people where they are and to provide a non-judgmental, culturally sensitive, and compassionate approach to everyone I encounter. My approach focuses on building a strong therapeutic relationship and creating a safe space for clients.
(616) 319-4224
Office is near:
Holland,
MI
49422
& Online
Jacob Moon
Marriage & Family Therapist, MS, LMFT, LLPC, EMDR-C
Verified
5 Endorsed
Taking New Clients, LLMFT Supervisees, and EMDR Trainees for Consultation! I work with individuals, couples, and families. If you are looking to explore more about thoughts and feelings that are overwhelming you or you find yourself unable to enjoy life the way you want, then it is time to talk about it in a safe space. I work from a trauma informed perspective and my priority is to help you find strength and support in and out of session. If you are dealing with anxiety, depression, and/or trauma, I can assist you in finding control over these thoughts and feelings so that you can get back to living your life the way you want.
(616) 201-1306
Office is near:
Holland,
MI
49422
& Online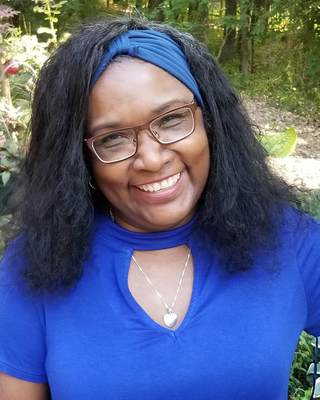 Maribel Xiomara Diaz Munoz LaForge - Bilingual
Licensed Professional Counselor, MS, LMHC, LPC
Verified
BILINGUAL - My cultural background has been a major inspiration in my efforts to guide and empower ethnically diverse people through effective counseling by offering services in both English and Spanish. My comprehensive approach to mental health seeks to deliver holistic, individualized guidance based on the needs of my clients through the implementation of various therapies best suited for their lifestyles: group, individual, interpersonal, family therapy, and more.
(269) 241-3653
Office is near:
Holland,
MI
49423
& Online
---
See more therapy options for
---
Black and African American Therapists
As an African American, why might I wish to see a therapist who is African American?
African American clients may seek out African American therapists for several reasons, foremost being a sense of cultural understanding and the possibility of shared experiences. Cultural sensitivity and context on the part of the therapist may make it easier to form a therapeutic alliance and to focus on the work of therapy without the need to explain or educate a therapist on cultural matters. It may also be empowering to work with a therapist who shares one's racial or ethnic background. It is important to note that a therapist who demonstrates cultural sensitivity can be highly effective even if they do not share a client's background or race.
Can clients benefit from working with a therapist who shares their race or ethnicity?
Yes, having a therapist who shares a client's race or ethnicity is often valuable, especially if it fosters a strong therapeutic alliance between the two. While training, qualifications, and experience are always important, a strong alliance between client and therapist is a major contributor to therapeutic effectiveness. An alliance is likely to be strengthened with a therapist who has an understanding of a client's background and perhaps also shared life experiences. It should be noted that many clients form a strong bond with their therapist regardless of their race or ethnicity. This is a personal decision, and it depends on the therapist, the client, and the connection between the two.
How might I inquire about a therapist's experience working with African American clients?
Clients can ask therapists directly about their experience working with clients of diverse backgrounds, including with African American individuals. You may wish to inquire whether a therapist has undertaken training in cultural competence broadly, and how specifically they would ensure that their approach is sensitive to the needs of African American clients. Therapy involves honesty and trust, so it's best for clients to share concerns about their therapist's cultural competence at the outset. And a good clinician who is nonetheless not the right fit for you is often happy to make referrals based on the concerns you articulate.
Why is it important for a therapist to be culturally sensitive?
It's important for a therapist to be culturally sensitive because everyone comes to therapy with a unique background and set of experiences. Being aware of culture and cultural differences between people is important for understanding clients, as is coming to therapy with an open mind, recognizing that the therapist doesn't necessarily understand everything and that the client can help guide the way.
Who is included in Psychology Today's directory of Black therapists?
The directory of Black therapists includes therapists who have self-identified their ethnicity in their profiles. Psychology Today uses this information to assist clients in finding a therapist who can provide a cultural match. However, not all therapists choose to disclose their ethnicity in their profile, and they may not appear in search results for this reason. In situations where the number of therapists who have identified as Black is limited, the directory will also show therapists who have undergone specific multicultural training or have extensive experience working with clients from relevant cultural backgrounds.