Not accepting new clients
Lauri McVeigh
Licensed Professional Counselor, MA, LPC, NCC
Verified
I am
EMDR
and CPT for PTSD trained, as well as a Star Behavioral Health Provider – Tier 3 Completed - Civilian Professional trained to work with military members and their family.
Deciding to seek counseling services is a big step. It is hard to admit that you need help. Maybe you've prided yourself as being "the strong one." Perhaps you're worried about the stigma attached to mental health treatment. It takes courage to look inside and to reach out. To see that although you've managed this long, it doesn't have to always be like this. It can change. You can make it change. I am here to help guide you through that process. I am a Licensed Professional Counselor, a Certified Clinical Trauma Professional and hold a Certificate in Human Animal Intervention Specialist specializing trauma recovery.
(313) 513-9452
Grosse Pointe Farms,
MI
48236
Not accepting new clients
Miriam Engstrom
Limited Licensed Psychologist, PsyD, LLP
Verified
I am Co-Founder of the Michigan TriCounty Trauma Recovery Network which is established to provide a database of
EMDR
trained clinicians who are willing to work up to 10 pro-bono sessions with front line workers and first responders.
I encourage, support, and facilitate the process of personal growth and change. I believe in straightforward and honest communication. My clients generally describe me as caring, empathetic, and down to earth. I have experience working with adults, children, adolescents, families, and couples, both in the U.S. and abroad. I am trained in a number of therapies, including Humanistic, Cognitive Behavioral, and Client Centered, and have additional training in bipolar disorders, substance abuse, DBT, crisis intervention, and
EMDR
for the treatment of PTSD.
(313) 254-3999
Office is near:
Grosse Pointe Farms,
MI
48236
& Online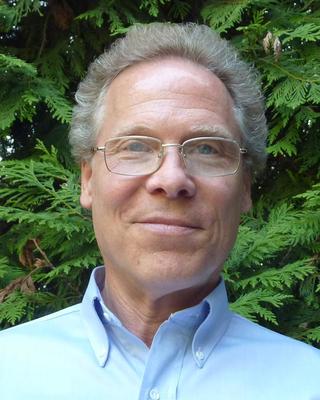 Thad Galvin
Clinical Social Work/Therapist, LMSW
Verified
I am also trained and certified in
EMDR
to address a broad spectrum of developmental and acute trauma, and have worked in the PTSD Clinic at the John Dingell VA Medical Center in Detroit.
**Update: In-office appointments are now available** We don't see things as they are, we see them as we are" ~Anaïs Nin... Anybody can get stuck. We all have blind spots and darkness, but we don't have to live there. The first step is asking for help. I believe that we're wired for love and belonging, for connection, but that as a culture we've never been more disconnected: from ourselves, from our lives, and from each other. And in disconnection we shut down. Asking for help isn't weakness, it's an acknowledgement that we just need some relief.
(586) 806-7625
Office is near:
Grosse Pointe Farms,
MI
48236
& Online
Derrick Miller
Clinical Social Work/Therapist, LMSW
Verified
Additionally, I have been trained in Dialectical Behavioral Therapy (DBT) through the DBT Institute of Michigan as well as EMDRIA approved
EMDR
therapy training.
I create and hold a healing and restorative space for my clients. I do this through unconditional positive regard – a supportive and accepting attitude of the feelings and experiences shared by my clients. I work with individuals who are in need of guidance through life's challenges. I would be honored to guide you towards a life filled with more joy, optimism and an overall sense of emotional health and well-being.
(586) 690-6857
Office is near:
Grosse Pointe Farms,
MI
48236
& Online
Anne Moigis
Licensed Professional Counselor, MA, LPC, NCC
Verified
She has also recently received training in
EMDR
.
Anne Moigis assists children, teens and adults who are struggling with depression, focus, decision making and anxiety. The majority of her career has focused on helping people increase self awareness and develop skills and coping strategies to improve mood and emotional regulation.
(877) 457-8805
Office is near:
Grosse Pointe Farms,
MI
48236
& Online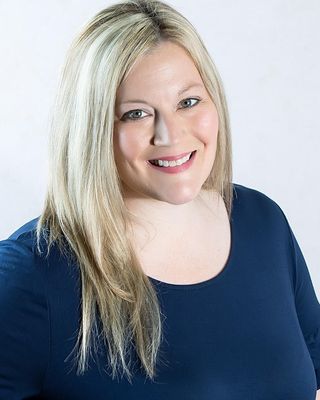 Rebecca Lange
Clinical Social Work/Therapist, LMSW
Verified
I am trained in CBT (Cognitive Behavioral Therapy) and
EMDR
(Eye Movement Desensitization and Reprocessing).
I enjoy working with those who are goal-oriented and want to utilize therapy to progress in areas of life. I enjoy teaching coping skills and helping clients integrate those into their lives. I work primarily with those feeling anxious, depressed, and who are in need of support. I also work with those who have experienced trauma.
(231) 518-3703
Office is near:
Grosse Pointe Farms,
MI
48236
& Online
Kylie Capps
Clinical Social Work/Therapist, MSW, LMSW, CTP-C
Verified
Have you been thinking about finding additional support for your child? Have you noticed increased stress, overwhelming emotions or moods, difficulty with school after COVID-19, or other emotional, social, or behavioral changes? Maybe you have wondered if they could benefit from working with someone. Therapy can help your child or teen. Our goal is to provide your children with the tools they need to support life-long mental health practices. These are applicable tools that they can use to return to a place of stability, balance, and joy throughout their lives.
(313) 217-6072
Grosse Pointe Farms,
MI
48236
& Online
Megan Gunnell
Clinical Social Work/Therapist, LMSW
Verified
Now accepting new referrals. You deserve to feel better. It's time to take care of yourself. Imagine if you could change your life by changing your thoughts? It's possible and therapy can help. Think of it as a short-term process for long-term change. If you feel like you're not living the life you always wanted, or you're stuck in a cycle you cannot break, therapy can make a difference. Perhaps you're going through a difficult transition or seeking better balance? I've been a therapist for over 20 years and have helped thousands of clients make positive changes in their lives. You deserve to thrive!
(248) 764-5758
Hosts group in:
Grosse Pointe Farms,
MI
48236
& Online
---
See more therapy options for Grosse Pointe Farms
---
EMDR Therapists
EMDR
(Eye Movement Desensitisation and Reprocessing) is an information processing therapy that helps clients cope with trauma, addictions, and phobias. During this treatment, the patient focuses on a specific thought, image, emotion, or sensation while simultaneously watching the therapist's finger or baton move in front of his or her eyes. The client is told to recognize what comes up for him/her when thinking of an image; then the client is told to let it go while doing bilateral stimulation.