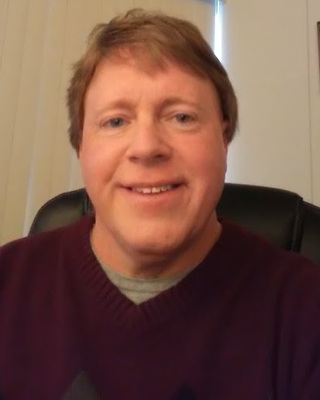 Steven G Haupt
Psychologist, PhD
Verified
I also evaluate and treat both childhood and adult
ADHD
.
I see a primary goal of psychotherapy as providing the individual with a sense of empowerment: the belief that you are able to control your own thoughts and actions and through that interact more effectively in social, personal, and occupational arenas. Therapy begins with establing a supportive therapeutic relationship, in which one feels accepted and validated. The specific methods I use vary depending on the nature of the problem and the needs of the client.
(989) 488-6243
Office is near:
Bridgeport,
MI
48722
Waitlist for new clients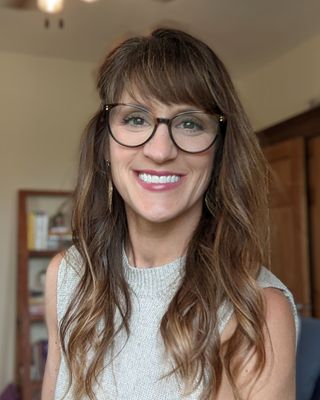 Rachel Sherman
Licensed Professional Counselor, MS, LPC
Verified
My goal is to help you reach your goals, whatever those may be, in a caring, supportive, person-centered environment. If you are not sure what you are looking for, I can help you identify that as well. Whether you need assistance adjusting to changes in your life or help making changes to live and feel more fulfilled, I can help you take the necessary steps to work through whatever difficulties you are facing. I want to help you feel empowered and gain confidence in yourself, so that you will have the skills necessary to manage life's challenges.
(989) 264-1475
Bridgeport,
MI
48722
& Online
Waitlist for new clients
---
See more therapy options for
---
ADHD Therapists
When should I seek treatment for ADHD?
You should seek
treatment for ADHD
if you consistently have difficulty with attention, hyperactivity, or impulsivity that interferes with your daily life. Symptoms of ADHD include the inability to sustain attention during tasks, difficulty organizing tasks and activities, being easily distracted, frequent fidgeting or squirming, and talking or interrupting excessively. If these symptoms interfere with your career, academics, or relationships—for example, consistently failing to complete professional projects on time—you should seek an evaluation for ADHD.
How does treatment for ADHD work?
Effective treatment for ADHD often consists of medication, behavioral therapy, and lifestyle changes. Stimulant medications such as Adderall and Ritalin work by altering levels of neurotransmitters in the brain; higher levels of dopamine and norepinephrine are known to improve attention and focus. Therapy works by helping people with ADHD understand the condition, discuss their areas of difficulty, and develop behavioral strategies to manage their symptoms. In some cases, modifying one's diet and exercise can also help improve symptoms.
Are there specific medications for ADHD?
Medications to treat ADHD are generally stimulants, the most common are Adderall and Ritalin. There are two categories of stimulants: Amphetamines include Adderall, Dyanavel, Vyvanse, and Dexedrine, and methylphenidates include Ritalin, Concerta, Daytrana, Focalin, Quillichew, Quillivant, and Metadate. Non-stimulants and antidepressants may be used as an alternative if stimulants aren't effective or viable for a particular patient.
How long does treatment for ADHD take?
It's tough to give an exact time frame because everyone varies. In terms of medications, stimulants begin to work very soon after you take them, generally within the hour. It may take time to identify the right medication and dosage, but the medication itself is fast-acting. In terms of therapy, it takes time to develop skills and put them into practice, but you will likely see improvements within a few weeks or months.