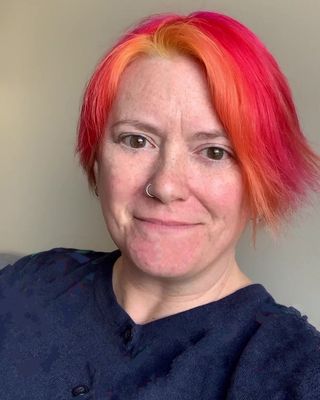 Sarah E Hazelton
Clinical Social Work/Therapist, LICSW
Verified
1 Endorsed
In addition being a general therapist, my primary specialty is treating OCD, Anxiety, Body Focused Repetitive Behaviors, and associated disorders for adolescent, college aged, and adult clients. My practice uses Exposure Response Prevention (ERP) in conjunction with other
cognitive
behavior interventions, Acceptance and Commitment Therapy, and Habit Reversal Training. I enjoy clients who are considering taking on the challenge of treating their OCD or Anxiety and are ready to see results.
(207) 900-2077
Whitefield,
ME
04353
& Online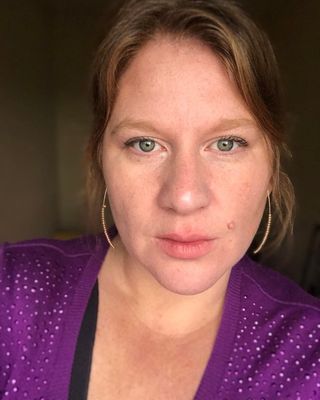 Elizabeth Doyle @ Compass Counseling
I am certified in TF-
CBT
, DBT and Somatic Psychology.
There are many things that keep us from being true to ourselves and/or brings conflict into our lives making it easy to feel lost or off-track. My work involves allowing you to find your compass by resolving traumas from the past and finding simple and workable solutions for the present. It is my priority to help people come back to their strengths and rediscover their inner compass. My job is to create an environment for you that is free of judgement and debris; together we can find your bearings and put the wind back in your sails.
(207) 204-8332
Whitefield,
ME
04353
& Online
---
See more therapy options for Whitefield
---
Cognitive Behavioral (CBT) Therapists
How does cognitive behavioral therapy work?
Cognitive behavioral therapy
works by exploring how your thoughts affect your emotions and experiences. CBT helps you identify distortions in your thinking. For example, you may tend to jump to the worst case scenario (catastrophizing) or think in extremes (all-or-nothing thinking). A therapist can teach you how to push back against those thoughts to ultimately change your feelings and behavior for the better. They can also provide coping skills to better deal with stressors and challenges.
When do I know to seek treatment with cognitive behavioral therapy?
It's reasonable to consider cognitive behavioral therapy if you struggle to manage difficult emotions or behaviors to such an extent that you are not getting the most out of life on a day-to-day basis. If you want a shorter term, concrete, skills-based approach, CBT is a great option. (By contrast, other types of therapy may devote more time to exploring your past and its effects.) The decision to seek CBT also depends on the condition you're treating; CBT is an effective treatment for anxiety, depression, trauma, and many other disorders.
How can I find a cognitive behavioral therapist for someone else?
To find a cognitive behavioral therapist for someone else, you may want to begin by discussing the person's problem, researching cognitive behavioral therapy, and assessing whether the approach is the right fit. You could then reach out to a few cognitive behavioral therapists in this directory, explain the scenario, have a consultation with those available, and determine who could be a good match.
Why is CBT such a popular form of therapy?
CBT has become a popular form of therapy because it is effective and accessible. Robust research has demonstrated that CBT is an effective treatment for many mental health conditions. And CBT can be learned in relatively few sessions, which means that many people can engage in the process, afford it, and see results quickly. It involves learning concrete skills such as disputing unhelpful thoughts; these skills can also be taught and spread widely.