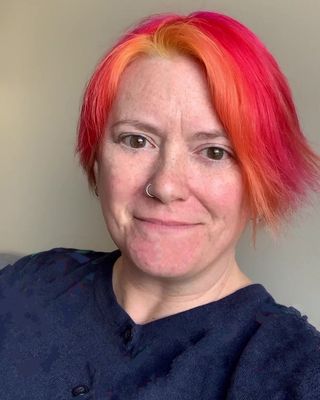 Sarah E Hazelton
Clinical Social Work/Therapist, LICSW
Verified
1 Endorsed
In addition being a general therapist, my primary specialty is treating OCD, Anxiety, Body Focused Repetitive Behaviors, and associated disorders for adolescent, college aged, and adult clients. My practice uses Exposure Response Prevention (ERP) in conjunction with other cognitive behavior interventions, Acceptance and Commitment Therapy, and Habit Reversal Training. I enjoy clients who are considering taking on the challenge of treating their OCD or Anxiety and are ready to see results.
(207) 900-2077
Whitefield,
ME
04353
& Online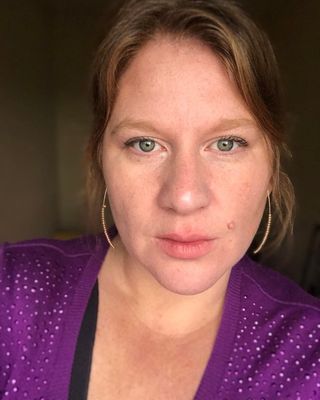 Elizabeth Doyle @ Compass Counseling
There are many things that keep us from being true to ourselves and/or brings conflict into our lives making it easy to feel lost or off-track. My work involves allowing you to find your compass by resolving traumas from the past and finding simple and workable solutions for the present. It is my priority to help people come back to their strengths and rediscover their inner compass. My job is to create an environment for you that is free of judgement and debris; together we can find your bearings and put the wind back in your sails.
(207) 204-8332
Whitefield,
ME
04353
& Online
---
See more therapy options for Whitefield
---
BlueCross BlueShield Therapists
BlueCross BlueShield insurance provides coverage for behavioral health services in Whitefield. BCBS HMO-style plans cover in-network providers while PPO plans provide a benefit that can be applied to either in-network or out-of-network providers. Blue Cross Blue Shield may not require a referral from your primary care practitioner for covered behavioral health services.
Some BCBS Therapists in Whitefield only have room for a few insurance slots in their schedule, so it's important to confirm in-network availability when you book your first appointment.
Blue Cross Blue Shield companies are independently owned and community-based healthcare insurers. BCBS is the largest health insurer in the US, covering 110 million members in 50 states, Washington, D.C., and Puerto Rico. Nationwide, more than 1.7 million health care providers contract with Blue Cross and Blue Shield companies.
Here's a link to more information on
how insurance works to cover behavioral health benefits.