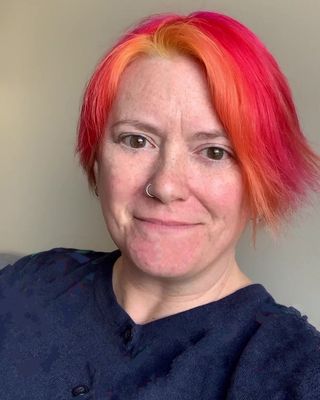 Sarah E Hazelton
Clinical Social Work/Therapist, LICSW
Verified
1 Endorsed
In addition being a general therapist, my primary specialty is treating OCD,
Anxiety
, Body Focused Repetitive Behaviors, and associated disorders for adolescent, college aged, and adult clients. My practice uses Exposure Response Prevention (ERP) in conjunction with other cognitive behavior interventions, Acceptance and Commitment Therapy, and Habit Reversal Training. I enjoy clients who are considering taking on the challenge of treating their OCD or
Anxiety
and are ready to see results.
(207) 900-2077
Whitefield,
ME
04353
& Online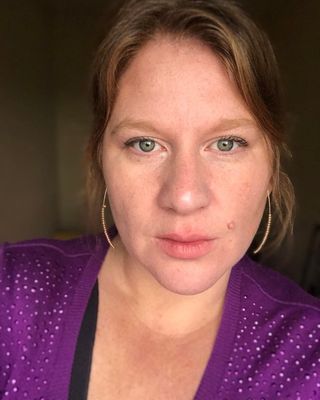 Elizabeth Doyle @ Compass Counseling
There are many things that keep us from being true to ourselves and/or brings conflict into our lives making it easy to feel lost or off-track. My work involves allowing you to find your compass by resolving traumas from the past and finding simple and workable solutions for the present. It is my priority to help people come back to their strengths and rediscover their inner compass. My job is to create an environment for you that is free of judgement and debris; together we can find your bearings and put the wind back in your sails.
(207) 204-8332
Whitefield,
ME
04353
& Online
Online Therapists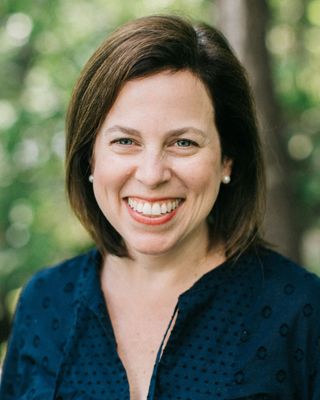 Kristen Winters
Licensed Professional Counselor, MEd, LCPC
Verified
Hello and welcome! First, I want to recognize your strength as it takes courage to reach out to seek support for change. I am Licensed Clinical Professional Counselor with over 15 years of experience working in mental health in variety of settings from community and school-based, residential treatment, and private practice. I have worked with clients with a wide range of concerns to include depression,
anxiety
, life events, family conflict, parenting challenges, interpersonal relationships, grief/loss, cancer diagnoses, ADHD, and trauma. I enjoy working with people of all ages.
(207) 640-2452
Camden,
ME
04843
& Online
Amanda Baker
Counselor, LCPC, MEd
Verified
I provide psychotherapy for children, adolescents, adults and families in the areas of: identity, attachment, adoption, life adjustments, grief/loss,
anxiety
, depression, trauma, ADHD, and more.
If you or a loved one are looking for a safe space to promote emotional wellness, I invite you to explore what I have to offer at www.familyrootscounseling.com. I welcome a diversity of clients including children, adolescents, adults and families of various backgrounds. My goal is to help people embrace their strengths and face their challenges through a solid therapeutic relationship. Once we establish a foundation of trust, we can explore a therapeutic modality that meets your unique needs such as: EMDR, CBT, mindfulness, play therapy, positive parenting, and more.
(207) 492-4186
Holden,
ME
04429
& Online
---
See more therapy options for Whitefield
---
Anxiety Therapists
What are the most common treatments for anxiety?
Talk therapy, particularly cognitive behavioral therapy, is the most common treatment for
anxiety
. Studies have shown it is equally effective as medication. Other popular forms of therapy are popular, depending on a patient's experience. Exposure therapy, for instance, can be useful for people dealing with fears and phobias, or who have experienced traumatic events. Dialectical Behavioral Therapy may be useful for patients who need help with emotion regulation. Anxiolytic medications, like benzodiazepines, can also help with calming a person enough to focus on the skills they've learned, and physical exercise has been shown to help symptoms of anxiety across the board.
How long does therapy for anxiety take to work?
The amount of time needed to alleviate symptoms depends on the severity of a person's condition. Some therapies may take 5-20 weekly sessions to show results. Anti-depressant medications typically take two to four weeks before a benefit is felt. Anti-anxiety medications are felt typically within 20-30 minutes. Medications are best used to offer a patient a better headspace in which to work on techniques learned in therapy. Exercise, improved sleep habits, and meditation are effective, but takes weeks or months to show results.
When should I seek treatment for anxiety?
Everyone feels anxious at times, but when anxiety causes disruption to your daily life, it may be time to seek help. Such disruption can be mental, physical, or both: having fear dominate your thoughts, avoiding situations or objects that bring on feelings of anxiety, or experiencing shortness of breath, sweating, dizziness, or
panic attacks
. When these symptoms are recurrent and distressing, it may be time to talk to someone.
How effective is treatment for anxiety?
Treatment for anxiety has been shown to be moderately to highly effective, according to a large body of psychology studies and analyses. For some people, treatment using CBT or exposure therapy alone is effective. Others respond best to a combination of medication and therapy.