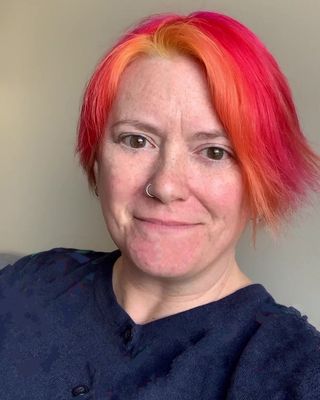 Sarah E Hazelton
Clinical Social Work/Therapist, LICSW
Verified
1 Endorsed
In addition being a general therapist, my primary specialty is treating OCD, Anxiety, Body Focused Repetitive Behaviors, and associated disorders for adolescent, college aged, and adult clients. My practice uses Exposure Response Prevention (ERP) in conjunction with other cognitive behavior interventions, Acceptance and Commitment Therapy, and Habit Reversal Training. I enjoy clients who are considering taking on the challenge of treating their OCD or Anxiety and are ready to see results.
(207) 900-2077
Whitefield,
ME
04353
& Online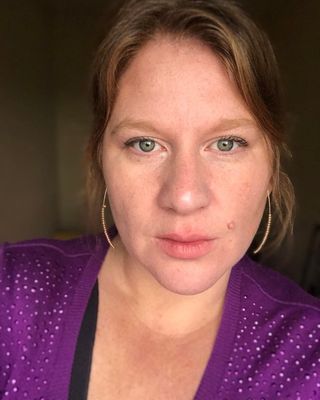 Elizabeth Doyle @ Compass Counseling
There are many things that keep us from being true to ourselves and/or brings conflict into our lives making it easy to feel lost or off-track. My work involves allowing you to find your compass by resolving traumas from the past and finding simple and workable solutions for the present. It is my priority to help people come back to their strengths and rediscover their inner compass. My job is to create an environment for you that is free of judgement and debris; together we can find your bearings and put the wind back in your sails.
(207) 204-8332
Whitefield,
ME
04353
& Online
---
See more therapy options for Whitefield
---
ADHD Therapists
When should I seek treatment for ADHD?
You should seek
treatment for ADHD
if you consistently have difficulty with attention, hyperactivity, or impulsivity that interferes with your daily life. Symptoms of ADHD include the inability to sustain attention during tasks, difficulty organizing tasks and activities, being easily distracted, frequent fidgeting or squirming, and talking or interrupting excessively. If these symptoms interfere with your career, academics, or relationships—for example, consistently failing to complete professional projects on time—you should seek an evaluation for ADHD.
How does treatment for ADHD work?
Effective treatment for ADHD often consists of medication, behavioral therapy, and lifestyle changes. Stimulant medications such as Adderall and Ritalin work by altering levels of neurotransmitters in the brain; higher levels of dopamine and norepinephrine are known to improve attention and focus. Therapy works by helping people with ADHD understand the condition, discuss their areas of difficulty, and develop behavioral strategies to manage their symptoms. In some cases, modifying one's diet and exercise can also help improve symptoms.
Are there specific medications for ADHD?
Medications to treat ADHD are generally stimulants, the most common are Adderall and Ritalin. There are two categories of stimulants: Amphetamines include Adderall, Dyanavel, Vyvanse, and Dexedrine, and methylphenidates include Ritalin, Concerta, Daytrana, Focalin, Quillichew, Quillivant, and Metadate. Non-stimulants and antidepressants may be used as an alternative if stimulants aren't effective or viable for a particular patient.
How long does treatment for ADHD take?
It's tough to give an exact time frame because everyone varies. In terms of medications, stimulants begin to work very soon after you take them, generally within the hour. It may take time to identify the right medication and dosage, but the medication itself is fast-acting. In terms of therapy, it takes time to develop skills and put them into practice, but you will likely see improvements within a few weeks or months.