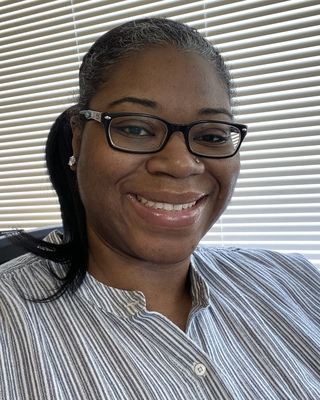 The Promise Counseling Center
Clinical Social Work/Therapist, MSW, LMSW, CAC-ADS, SAP
Verified
1 Endorsed
I am a Clinical Social Worker (LMSW), Certified Alcohol/Drug Counselor (CAC-AD) and Substance Abuse Professional (SAP). What that means is that I have the skills and knowledge to provide mental health services and
substance use
treatment. I am qualified to provide SAP services to those who have DOT Violations.
(240) 202-2289
Office is near:
Largo,
MD
20774
& Online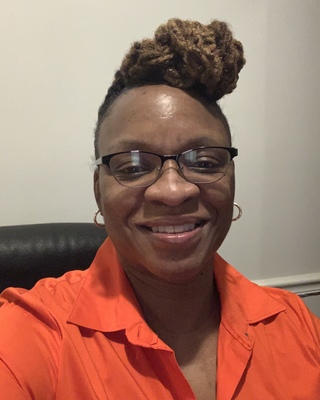 Melissa Stephenson
MHS-C, LCPC, LPC
Verified
"I Believe In Life On Life Terms" that mainly entailed the provision of counseling services to consumers of various ages in the homes/community reporting a history of trauma, abuse, economic poverty, homeless, lack of adult guidance,
substance use
that precipitated unhealthy learned behaviors to survive. The consumer's needs were individualized based on the uniqueness of each personality and life dynamics. Within the therapeutic process and environment, the need was a genuine, safe environment of emotional support and acceptance towards desired changes.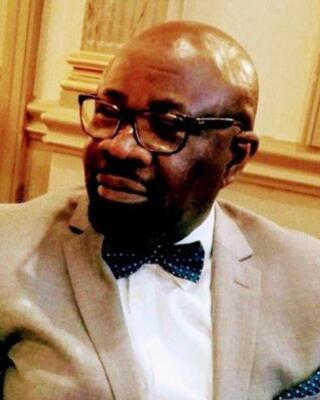 Diversity Counseling Associates
Licensed Clinical Professional Counselor, PhD, LCPC, LPC, MAC
Verified
Diversity Counseling Associates, a licensed Mental Health Service Provider based in District Heights, Maryland - here to guide you through life's most complex and difficult matters. I truly care about my patients' well-being and guarantee top of the line counseling and psychological services catered to their needs. Since 1999, I have provided a number of specialized therapeutic services to those dealing with challenging life experiences. Patient well-being is my number one priority, and I go above and beyond to help them through all their obstacles. Get in touch with me today for more information.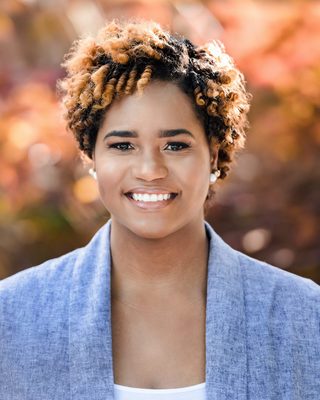 Mary Chambers-Woodley
Counselor, MA, LCPC
Verified
In life we sometimes face challenges that we just can't go through alone. Feeling stressed, overwhelmed, lonely, or sad are not emotions you need to cope with on your own. In therapy, I hope to create a safe space for you to share your experiences openly and without judgment.
Mechelle Armstead
Counselor, LCPC, LPC
Verified
Are you facing a challenge/hurdle that is hindering your career goals, affecting relationships, or your general ability to function? Are you feeling overwhelmed by life's demands or a recent event that has occurred in your life? Are you at a transitional point in your life or in your career? If so, I would love to work with you, assist you in building self-confidence, in processing the root cause of the challenge, and in making your way to the other side where success awaits you!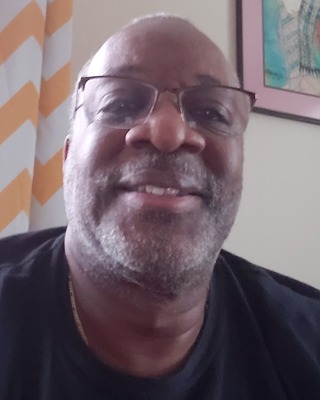 Authentic Self Counseling
Licensed Professional Counselor
Verified
1 Endorsed
There will be times when a person is confronted with a situation that challenges their ability to make adjustments in how to address and process an emotional setback. By utilizing Cognitive Behavioral Therapy, Psycho Therapy, and other therapeutic orientations. I stress the importance of developing mental, emotional, physical, and spiritual balance.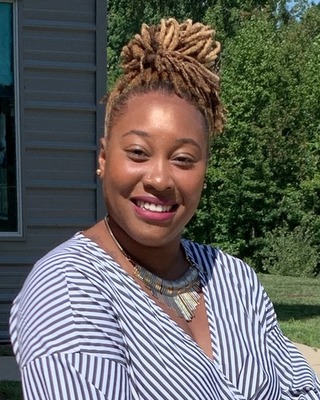 Ashantia Rhoomes
Clinical Social Work/Therapist, LMSW
Verified
1 Endorsed
"This year has been tough and I need to process with someone." "I have been having meltdowns." "It's been kind of rough and I keep getting into bad relationship cycles with friends, family, and lovers." You deserve to experience peace, love, stability, and happiness, not a never ending cycle of anxiety, depression, bad relationships, and miscommunication. Everyone has a set of tools within themselves to overcome challenges and achieve life's passions. If you are feeling like NOW is the time to start feeling better, improve those relationships, and manifest your best life, then let's go! Together we can explore your strengths...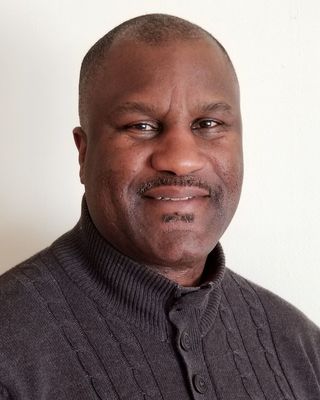 Ron C. Johnson
Counselor, LCPC, MA, NBCC
Verified
Now servicing Maryland and Florida residents. Florida residents contact Ron Johnson at the following link: headway.co/providers/ron-johnson. Ron worked closely with both adult males and females to ensure that they were equipped with the tools necessary for achieving success, after encountering social barriers and traumatic experiences. He has experience providing services to diverse populations.
Not accepting new clients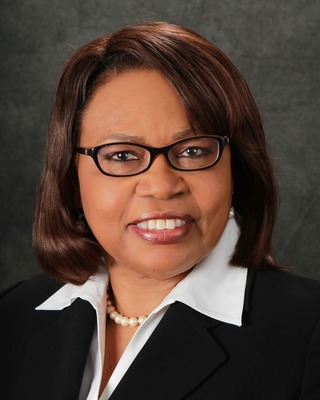 Elaine C. Anderson
Pastoral Counselor, PhD
Verified
My goal is to provide Client-Focused Counseling/Therapy services that are aimed to help clients think of possibilities and goals that seem unattainable. Through my counseling services, clients will be able to visualize and live a more productive lifestyle.
(844) 319-5773
Not accepting new clients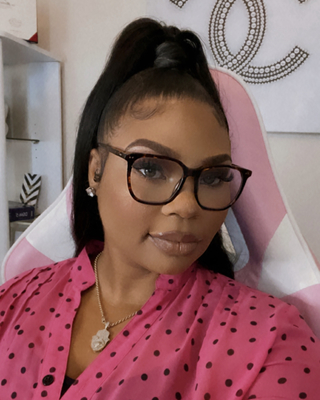 Leeshe N. Grimes
Licensed Professional Counselor, PhD, NCC, LCPC, RPT
Verified
1 Endorsed
Dr. Grimes professional, educational experiences and training have afforded her opportunities to work with diverse cultural populations to include military, LGBTQ, couples, families, adolescents, children, different faith, and spiritual populations. Dr. Grimes is skilled in helping individuals with life transitions that may cause anxiety, depression or uncertainty. Dr. Grimes connects individuals to resources to better help them with their situation.
Marilyn Denise Grayned Price
Clinical Social Work/Therapist, LCSW-C, LICSW
Verified
Marilyn Denise Grayned Price, LCSW-C, LICSW is the founder and President of Ms. and Mr. Little Ones, Incorporated. Marilyn's dedication to empowering individuals can best be acknowledged by her extensive background domestically and abroad. She has dedicated over 15 years assisting individuals and families of all ages including active duty military and veterans, in residential, inpatient and outpatient settings using evidence-based practices that have led to healthy and sustainable positive outcomes. Marilyn is a servant to the community and believes paying it forward is the way to empower individuals and families to obtain their highest potential and change social injustice.
(240) 249-8699
Office is near:
Largo,
MD
20774
& Online
---
See more therapy options for
---
Substance Use Therapists
How do substance and drug recovery or rehabilitation programs work?
In inpatient programs, individuals live in a facility with other clients in recovery; in outpatient programs, individuals reside at home. These facilities are staffed with healthcare professionals including physicians, nurses, psychologists, counselors, and psychotherapists. Staff often also includes people who have recovered themselves, serving as mentors and guides. These programs may use abstinence, harm reduction, detoxification, psychotherapy, and other methods.
How do 12-step programs combined with psychotherapy work?
Members of 12-step programs help each other reach abstinence and work to maintain it. These programs promote complete change in the individual's emotional, mental, physical, and even spiritual perspectives. Some programs require that new members attend 90 meetings in 90 days. Many people do attend these programs in conjunction with their work in psychotherapy; the combination of therapy along with 12-step can be extremely effective.
How does harm reduction combined with psychotherapy work?
According to the Substance Abuse and Mental Health Services Administration, harm reduction prevents death, injury, disease, overdose, and substance misuse. People who choose harm reduction for substance use reduce the amount of drugs they consume. It is not abstinence-based like a 12-step program, but combining harm reduction with psychotherapy proves to be effective for many people.
Are there specific medications for substance and drug use?
There are medications approved to treat substance use disorder—such as buprenorphine, methadone, naltrexone, and acamprosate. These medications do help people cope with substance use as well as avoid the problem of relapse. Naltrexone can help reduce cravings, methadone is an opioid medication used to treat severe pain, and acamprosate may help ease symptoms like poor sleep and anxious feelings.