Waitlist for new clients
Isabella Stackl
Clinical Social Work/Therapist, LICSW, LCSW-C, LCSW
Verified
I work with adolescents , adults, couples and families. I enjoy working with clients from different cultures and backgrounds, and have supported many families who have experienced adoption. I consider myself an ally to the LGBTQI community and can help you through different challenges related to your sexual or gender identity, coming out, and transitioning.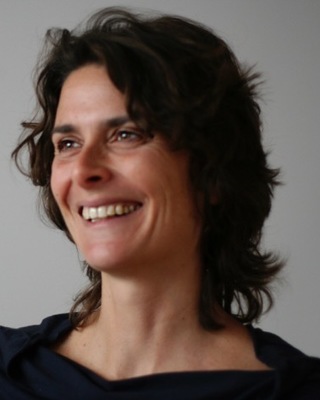 Emilie Gomart (-Berg)
Marriage & Family Therapist, LCMFT, MSc, CSHP
Verified
Emilie is a Licensed Clinical Marriage and Family therapist (LCMFT) and an AASECT (American Association for Sex Therapy) certified Sex Therapist. Emilie's expertise is in working with couples and families to improve their relationships and build more meaningful and more resilient bonds with each other. She has experience working with families with a wide range of challenges. Emilie specializes in working with couples on relationship and sexual issues, including general communication issues, conflicts around parenting, sexual desire differences or the impact of an affair.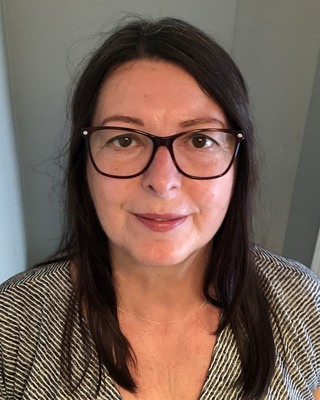 Monika E Preston
Licensed Professional Counselor, LCPC, CCTP, CCTHP, NCC
Verified
Hello! thank you for reading my profile. You are here, looking for a therapist, you are taking the first important step towards healing! I believe that there is always hope, even in the most difficult circumstances. I compassionately will support your journey as you work towards self-understanding, healing and growth; focusing on living your life with purpose, meaning, and fulfillment. "Put down the weight of your aloneness and ease into the conversation"- David Whythe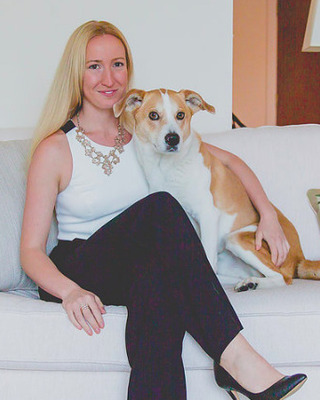 Nicole Twaalfhoven
Counselor, LCPC-S, NCC
Verified
Currently Accepting Clients For The Empowerment Group Only! Hello and thank you for your interest in my profile and Whole Healing Mental Health. I work with clients who need support, an understanding of themselves and their environment, and are ready for change. Clients struggling with depression, anxiety, self-esteem, PTSD, grief, schizophrenia, bipolar, and personality disorders, as well as relationships, career support, aging, and other daily life issues are great candidates for therapy with me. I see individual clients of any age (however under the age of 16, parent/caregiver collaboration is required), families, and couples.
Mechelle Armstead
Counselor, LCPC, LPC
Verified
Are you facing a challenge/hurdle that is hindering your career goals, affecting relationships, or your general ability to function? Are you feeling overwhelmed by life's demands or a recent event that has occurred in your life? Are you at a transitional point in your life or in your career? If so, I would love to work with you, assist you in building self-confidence, in processing the root cause of the challenge, and in making your way to the other side where success awaits you!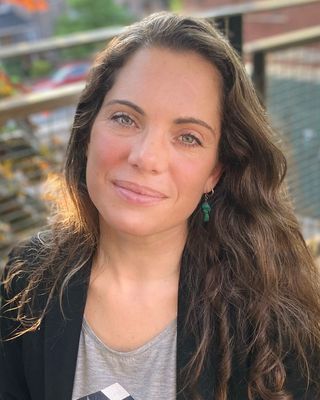 Barbara van der Vossen
Counselor, MA, ATR, LGPC
Verified
I offer person-centered, trauma-informed art therapy and psychotherapy. My multifaceted experience lends me an adaptive approach in supporting each individual's goals in a supportive, non-judgmental manner. Sometimes that involves art-making, sometimes conversation, often both. I personally understand the transformative capacity of creative expression, and enjoy guiding people through that process. I am passionate about the neuroscientific reasoning behind human experiences, habits, patterns, and responses. I find art an invaluable tool in illuminating and facilitating that reasoning.
Julia Han
Psychologist, PhD
Verified
I know that finding the right therapist is a daunting process, so thank you for reading my site. Those who work with me appreciate how engaged & active I am, when needed. We will explore not only the reasons for your difficulties, BUT more importantly, how stress affects your body; how you internalize thoughts of self & others. I will give you tools to help with difficult emotions; manage stress effectively. I also specialize in: 1) postpartum, 2) trauma/grief, 3) non-traditional family formation, 4) adoption, 5) ThirdCultureKid, 6) LGBQ. I am happy to provide a phone consult; this will also allow you to get a sense of me.
---
See more therapy options for
---
How can I find a therapist in Maryland?
Search for nearby therapists or counselors by inputting your city, town, or suburb; or zip code; or a provider's name into the search bar. From there, you can filter providers by the issues they treat, cost, insurance, gender, and other factors to find providers who are well-suited to your needs. To navigate between locations within the same country, enter a new city or zip code into the search bar.
Learn more about
how to find a therapist
.
Is online therapy a good option?
Therapy conducted
online
can be just as effective as in-person therapy, as long as there is a strong alliance between the client and the therapist. To find a therapist who provides telehealth services to clients in your area, click "Online Therapy" on the directory homepage and search by your city or town or your zip code.
What's the difference between a psychologist, a therapist, and a counselor?
Therapists, psychologists, and counselors are all licensed mental health professionals. In the US, psychologists have earned a doctoral degree. The terms "therapist" and "counselor" are used somewhat interchangeably, but generally therapists offer longer-term, mental health care, while counselors offer shorter-term care that may focus on one domain, such as marriage, career, or academic challenges.
What type of therapist is right for me?
Clients should consider factors such as insurance coverage and their primary reason(s) for seeking therapy to determine the type of professional best suited to their needs. Someone struggling with mental health challenges such as depression or anxiety, for example, may wish to seek out a clinical psychologist, psychologist or therapist, while someone navigating career obstacles or marital upheaval may benefit from seeing a counselor who can offer short-term, targeted support.
Is everyone in the Psychology Today Therapy Directory a licensed therapist?
The Psychology Today directory lists providers who offer legitimate mental health services to the public, including psychologists, psychiatrists, social workers, and counselors. Many have been licensed by the country or state where they practice; providers whose license or primary credential has been verified by Psychology Today are signified by a "Verified" symbol. Some clinicians or organizations provide services for which their state or country does not offer licenses, such as pastoral counseling. They may be selectively included without the "Verified" seal.
What type of therapy is right for me?
The
type of therapy
best suited to a particular individual depends on several factors, including their primary reason for seeking therapy, their preferred timeline (some therapy types last for a set number of sessions, while others are open-ended), and their personality and preferences—some may prefer a more structured approach. For many individuals, multiple types of therapy could provide a good fit.
Is online therapy cheaper than in-person therapy?
Many therapists charge the same amount for online therapy as they do for in-person therapy—though clients may still find this cost-effective if it cuts down on their transportation costs. Health insurance plans often offer equivalent coverage for online and in-person therapy; indeed, in many places, they are legally required to do so. Text-based or on-demand therapy apps may be cheaper than traditional one-on-one psychotherapy; however, the practice may be less effective and is not likely to be covered by insurance.