Therapists Beginning With I in Maine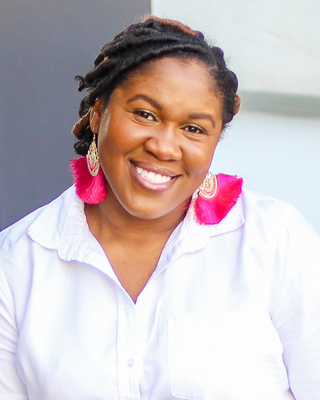 Lisa Ibekwe
Clinical Social Work/Therapist, MSW, LICSW, LCSW, CAMSII
Verified
1 Endorsed
Welcome to The Comfy Place! We know that seeking out therapy can be a new and sometimes uncomfortable experience, but we appreciate you considering us to help you on your journey. Our focus is on helping children, teens, young adults, and families heal. We understand that life has many ups and downs so, we aim to create a safe space where people can have fun, get real, and heal. We want everyone to feel like they are a part of our Comfy Place family where we welcome all with open arms no matter where they are on their walk in life. I currently serve the following states MA, NJ, RI, VT, ME, NH, UT & FL via TELEHEALTH ONLY.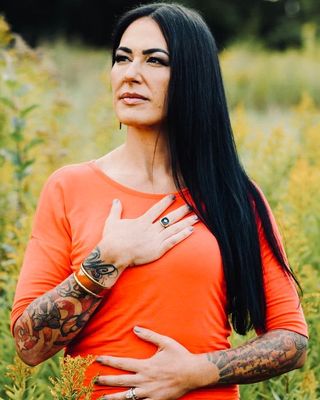 Veronica Ingrao
Clinical Social Work/Therapist, LCSW, LICSW, LADC, CCS
Verified
6 Endorsed
Hate therapy? I get it. If you are missing out on a sense of peace or feel like you'll burst if something doesn't change soon, however, then it's worth it to invest in yourself through therapy. Concerns I work with most are: ​men's issues (i.e. intimacy), codependency, life transitions (i.e. college, divorce), anxiety, substance use disorders, self esteem/empowerment. No matter what your concern, I'm committed to not pathologizing people. You are not broken! I tailor sophisticated treatment modalities to your needs and pride myself in being present with you during our sessions.
Not accepting new clients
Michelle L Inman Carlson
Clinical Social Work/Therapist, LCSW
Verified
1 Endorsed
Do you have a vision of how you want your life to be? Maybe you don't know what is missing, but you feel like others have it and you don't. Do you find yourself feeling angry, lonely, lost, tired, or scared more often than not? You are in the right place if you can relate to any of these things.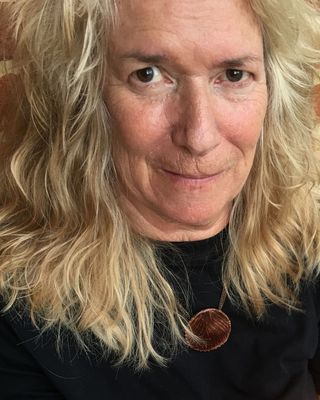 Integrative Psychotherapy & EMDR
Psychologist, PhD
Verified
Harvard-trained, experienced psychotherapist with broad interests/skills. Long-term and brief therapy available. Psychological assessment/evaluation. Supervision/Consultation. Member, Harvard University Healthcare Professionals Group. Member, American Psychology Association. Reduced fee for military.
Tony Parmenter - Emdr Intensives For Complex Trauma
Counselor, LCMHC, LAADC, LMHC, LCPC, EMDRIA
Verified
1 Endorsed
My work is focused on helping your nervous system and inner child repair itself after trauma. I have witnessed many of clients alleviate long-standing struggles/challenges related to Complex PTSD, unresolved childhood trauma, and related addiction issues by working in this way. Through my group practice, Counseling Without Walls (CWW), I offer integrative trauma therapy focusing on EMDR in VT, NY, CA, IA, MA, ME & worldwide as laws allow in intensive/extended session formats. If my caseload is full, I can refer you to one of the other therapists working in CWW for hourly therapy.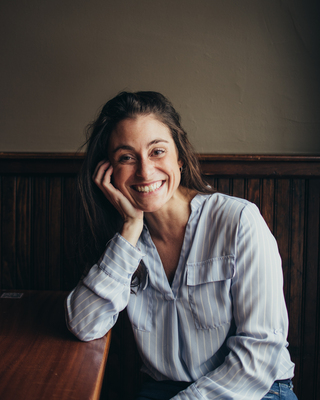 Intuitive Foundations
Clinical Social Work/Therapist, LCSW, Reiki, Sound
Verified
I want you to know that you can do this, you have the key to creating your own change. I approach my therapeutic work with the idea that the efforts to support mental health are equally as important to the priority we have for our physical health. My focus is on your needs and wants, this is about you and what you are looking to achieve in your own life and within counseling. My hopes are that my approach will allow you to feel calm and safe in session, that you can be your most honest and genuine self, that you feel respected, understood, and heard.
Not accepting new clients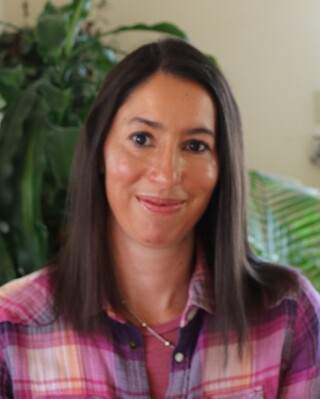 Leah Schindler Isaacson
Clinical Social Work/Therapist, LCSW
Verified
In my work I have been very successful in working with clients who have trauma histories and or multigenerational trauma . I have been able to support clients who struggle with anxiety, depression, perfectionistic thinking, negative self talk, children raised by narcissistic parents, codependency, negative self image, and anger management. I work with clients to find the root core beliefs that result in these symptoms and help support them in gaining a greater understanding of themselves.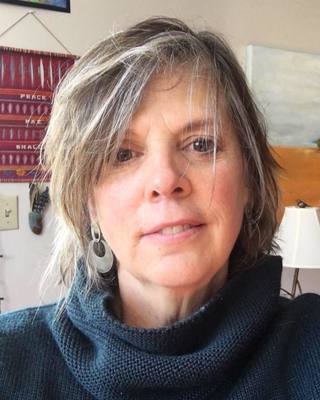 Kali Bird Isis
Pastoral Counselor, MA, DMT
Do you wake up in the night thinking about your life experiences, wondering what happened or how you could have achieved a different outcome? Do these stories leave you feeling your grief and possible trauma, remorse, anger, fear, or loneliness? Are you willing to delve deeply into who you truly are and into what makes you uniquely you? Whatever your life journey, there is a path to understanding who you are, holding your stories with compassion & an evolving self-awareness. It is possible to tenderly reshape even the hardest stories while coming to understand their significance. You can claim authority over your life & find peace.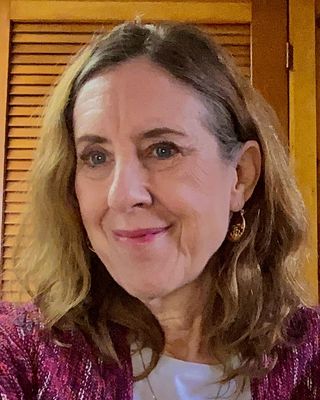 Island Well Counseling
I practice Person-Centered, Holistic and Emotion Focused Therapy. This means, in simplest terms, that I will work with you as a close, caring partner as you discover and nurture your own inner ability to grow and heal. For many folks, life has been stressful and challenging over the last few years. Sometimes it seems as if illnesses, disappointments, grief, old habits, ruts and responsibilities are derailing us. We are exhausted from fighting the same old problems. Maybe we have taken care of everyone else, and now we need to reclaim our passion and purpose. It can be difficult to take on this task by ourselves.
Not accepting new clients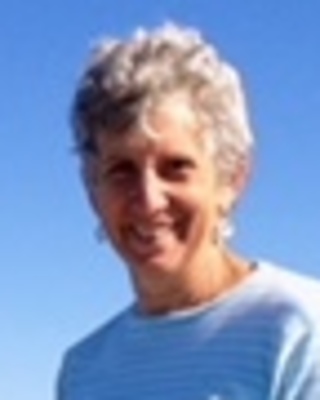 Carol Israel
Psychologist, PhD
Verified
*** MY PRACTICE IS CURRENTLY FULL.*** I am a licensed clinical psychologist who has worked for over 30 years as a therapist and school consultant. My goal is to help individuals gain greater understanding of the challenges they face; identify the changes they want to make; develop the confidence to make those changes, and learn the skills necessary to do so. I have consulted regularly within schools to help school personnel support students and design strong policy and protocol; and to parents to help them manage the formidable challenges of parenting teens and young adults.
(207) 560-4466
Not accepting new clients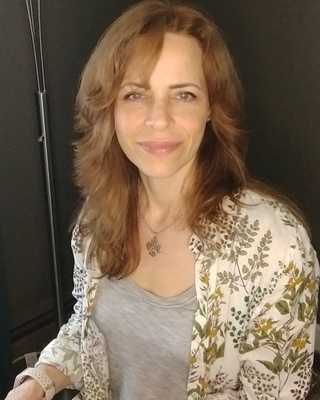 Alisia Ives
Counselor, MS, LCPC
Verified
How do you choose a counselor? If you are an adult, and have decided you are motivated to make changes, reach out to me. Clients often tell me they come to me because they feel an (intuitive) pull to do so, while others seek a type of therapy offered such as cognitive behavioral therapy, and others for a specialty focus . People often feel stuck, off-balance, and in emotional pain (sad, stressed, anxious, frustrated, overwhelmed). We talk about what is happening now, how you behave that contributes, what you want, and what you can do. Now a meeting option telehealth; online, HIPAA compliant.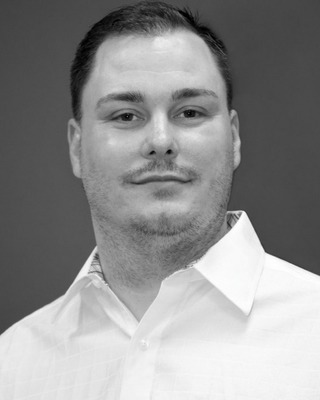 Michael Ivy
Clinical Social Work/Therapist, LCSW, LADC, CCS, SAP
Verified
AFFORDABLE COUNSELING and EVALUATIONS. Do you struggle with negative, ineffective thought patterns? Perhaps these thought patterns are brought on by anxiety, depression, addiction, trauma or poor quality of life? Perhaps they are brought on by ineffective stress management, unhealthy communication, poor relationships? It is my belief that our patterns of behavior are heavily influenced by our thoughts, feelings and emotions. These patterns often keep us stuck and unable to move forward. I can help you get unstuck, increase your quality of life and move into your highest and best self. I can throw in a little humor as well!