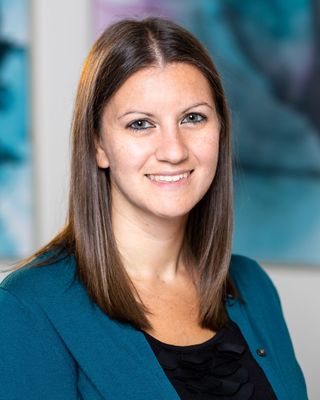 Eliora Porter
Psychologist, PhD
Verified
Solodyna's direct
supervision
!.
Many people struggle with anxiety which can then be exacerbated in the complex of complex life demands and stressors. As a specialist in treating OCD and anxiety disorders, Dr. Porter supports you in overcoming underlying anxiety concerns directly, efficiently, and compassionately. Even if you have tried therapy before, Dr. Porter works differently, using science-based treatments personalized to you so you can feel better faster. She believes in providing effective and empirically supported treatment while also making therapy a collaborative and flexible process to meet each individual's unique needs and goals.
(857) 353-6665
Watertown,
MA
02472
& Online
Anna Ozonoff
Clinical Social Work/Therapist, LICSW
Verified
I am a licensed independent clinical social worker with over 16 years of experience in the behavioral health field. I respect that people seek therapy for a variety of reasons and adjust my approaches to your unique concerns. Together, in a safe, supportive, and non-judgemental environment we can identify and achieve the changes you want to make in your life. Currently, I am offering both in person and telehealth appointments.
(617) 533-0662
Watertown,
MA
02472
& Online
Sarah Roseby Berkoff
Clinical Social Work/Therapist, MSW, LICSW
Verified
I work with clients who are going through big or small life changes, from emerging adulthood struggles related to the college experience, to the transition to independence, to becoming a new parent, or just everyday struggles with mental health issues. I also have expertise working with individuals and caretakers who are managing medical issues. As a former medical oncology social worker, I understand the impact a new diagnosis (from cancer to dementia) can have on someone's mental health and that of their loved ones. I also have experience working with end of life and grief.
(857) 375-8698
Watertown,
MA
02472
& Online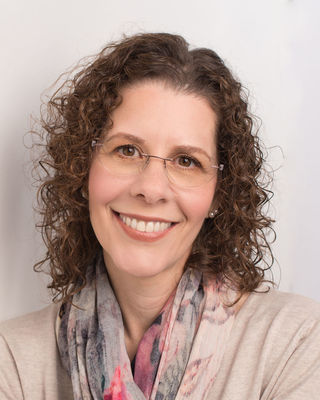 Vivian Garcia
Counselor, MEd, LMHC
Verified
I am a Licensed Mental Health Counselor who specializes in working with adults who are interested in doing the internal work needed to become their authentic selves. I am particularly interested in working with women's issues, parent guidance, mind/body connection, and spiritual exploration and development. It is my intention to help clients move towards greater physical, emotional, mental and spiritual balance by utilizing holistic healing modalities. I would be honored to be part of your healing journey as we work collaboratively to address the emotional layers that hold you back and block your self expression.
(781) 399-0039
Watertown,
MA
02472
& Online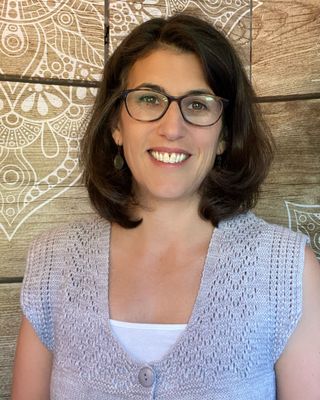 Laura Horn
Psychologist, PsyD
Verified
I believe good psychotherapy can simultaneously alleviate distress while also cultivating joy, creativity, and fulfillment for oneself and others. My approach to therapy helps people remain deeply connected to themselves in order to more skillfully navigate relationship challenges, life transitions, and other difficulties. Flexible and collaborative, my approach brings attention to the emotional, physical, spiritual, and cultural aspects of healing and growth. I work well with people who are looking for both support and challenge and people who are seeking more ease in the face of difficulty.
(617) 764-9835
Watertown,
MA
02472
& Online
Not accepting new clients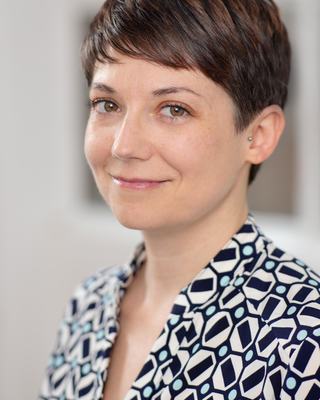 Lacey Hochman
Clinical Social Work/Therapist, LICSW
Verified
I am not currently accepting new clients and do not maintain a waitlist. It's not too late to write a new chapter for your life's story, revisit the earlier ones to edit (or abridge) and even rewrite from a place of newfound perspective. As a social worker for more than 10 years, I have worked with a wide range of people in a variety of community mental health settings. Clients can expect a relaxed therapeutic relationship focused on strengthening their interpersonal relationships and soothing old wounds and traumas in creative ways.
(857) 227-9142
Not accepting new clients
Betsy Harris, LICSW
Clinical Social Work/Therapist, LICSW
Verified
1 Endorsed
Many individuals struggle with managing the complex demands in their lives. As a Dialectical Behavior Therapist (DBT), I'll provide you with skills to manage emotions, navigate crises, improve relationships, and live in the present moment. My approach is collaborative and guided by core behavioral principles to help you harness your strengths and regain control of your thoughts, feelings, and relationships. Using empathy and validation, along with direct feedback and humor, I enjoy helping clients discover how to build a life worth living.
(617) 751-6343
Watertown,
MA
02472
& Online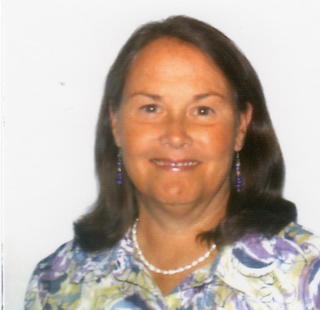 Judy Ashway
Clinical Social Work/Therapist, MSW, LICSW, BCD, ACSW
I have been a child & adolescent therapist for 49yrs., & I enjoy my work greatly. I also work with parents who want advice and guidance about parenting skills. Children can change much faster than adults, and that is why I love working with young people. I try to support their strengths, encourage their creativity, relate to them with warmth and humor. I also work with parents with children, and with parents with teens if teens want me to. I like the challenge of connecting with both children and teens, ages 4 to 20. Connecting requires intuition and open-heartedness.
(617) 682-9018
Office is near:
Watertown,
MA
02472
& Online
Not accepting new clients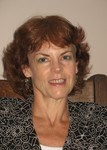 Ellie Egan
Counselor, MEd, LMHC
Verified
In a warm, comfortable atmosphere you're free to explore issues that keep you from living a happy, fulfilling life. My approach is active, supportive and collaborative. For 25 years I've helped people overcome the barriers that keep them stuck. My clients grapple with general problems of living, such as relational difficulties, grief, life transitions and unwanted habits. I also help people with Depression, Anxiety Disorders, PTSD, Dissociative Disorders, and other emotional difficulties. I have extensive training and experience in psychodynamic therapy, Trauma Therapy, Internal Family Systems, body-centered coping skills and mindfulness.I also use CBT techniques.
(857) 574-5349
Office is near:
Watertown,
MA
02472
Not accepting new clients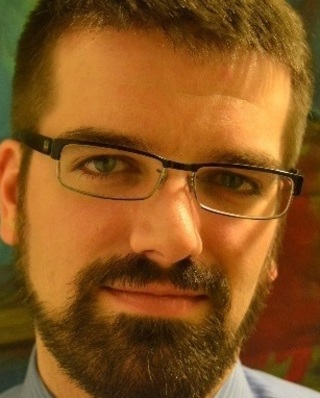 Nick Forti
Psychologist, PsyD
Verified
1 Endorsed
Through the course of a day, we all play multiple roles. Sometimes those roles can become restrictive and rigid, even inauthentic, as anxiety, depression, or shame cause us to feel less and less able to share ourselves honestly with those around us. For some, the trusting relationship created in therapy offers one of the few places where hiding is no longer necessary and one's whole self can be acknowledged without judgment, without shame. Together, we will create an environment conducive to the exploration of thoughts, feelings, and behaviors that lends to greater self-understanding, new perspectives, and lasting change.
(781) 333-5038
Office is near:
Watertown,
MA
02472
& Online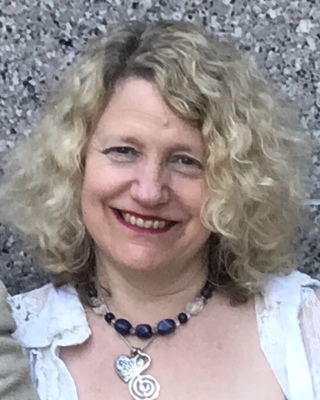 Linda Marks
Embrace the power of your heart: the heart's electical field is 60 times/magnetic field is 5000 times more powerful than the brain's. When our hearts are wounded through trauma, neglect or deprivation, we lose touch with the heart's power. Depression, anxiety, fear of intimacy, addiction, stuckness may follow. Building on a foundation of emotional safety, my work incorporates meditation, attending to emotional currents/body sensations and touch with permission to facilitate emotional work. Results include greater self-esteem, self-care, reduced stress/anxiety, authentic communication, healthier relationships, empowerment, healing. Intimacy/sexuality, money issues, parenting, GLBTP. Life coaching. Emotional for creative artists.
(857) 239-0063
Office is near:
Watertown,
MA
02477
& Online
April Berry-Fletcher
Clinical Social Work/Therapist, LICSW, EdD
Verified
I am experienced therapist who has served on the faculties of Boston College, Boston University and Regis College. I have learned that successful therapy begins by helping you clearly envision what you want for yourself. How do you want your life to be? How do you want to feel, think and relate to others? From there, we will work through barriers as you seek to achieve your vision for you. Each person is unique, and I adapt my expertise in psychodynamic, cognitive, somatic, hypnotic, EMDR, and other modalities to help you meet your unique goals and needs. I offer highly skilled, careful attention to you and your progress.
(617) 600-4029
Office is near:
Watertown,
MA
02471
& Online
Christine Vara
Clinical Social Work/Therapist, LICSW, LCSW-C, MDiv
Verified
Are you caught in cycles that leave you exhausted? Do you want to have better relationships but find them splintering? Are you self-critical in your efforts to obtain perfection? Do you find yourself shutting down or shutting off? You don't have to suffer in silence. Nor do you have to leave any part of yourself behind - I work with the whole person. Our identities often intersect with our struggles and our strengths. I'll meet you where you're at, and help you get where you're going. Whether you are just starting or looking to maintain your recovery from eating disorders, trauma and/or substance use, together recovery is possible.
(240) 201-2713
Office is near:
Watertown,
MA
02472
& Online
Not accepting new clients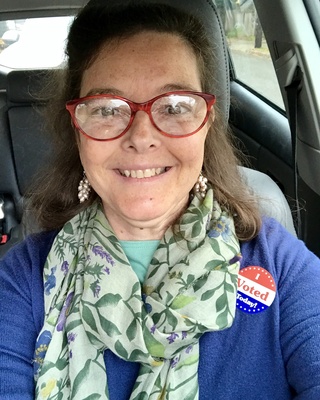 Jennifer Ruhl
Clinical Social Work/Therapist, LICSW
Verified
Please Note: I am not currently accepting new clients. I am a licensed independent social worker with 20+ years of experience providing therapy for children, adolescents and adults. I enjoy working with people of all ages and backgrounds. Clients describe me as warm, empathic, flexible, genuine, humorous and direct. I view the therapy process as a collaborative one in which you and I work together to address your challenges and allow you to move forward in a healthy way.
(781) 253-8145
Office is near:
Watertown,
MA
02472
Not accepting new clients
---
See more therapy options for Watertown
---
Clinical Supervision and Licensed Supervisors Therapists
Clinical supervisors provide formal supervision, guidance and expertise for pre-qualified professionals and those seeking supervision for their everyday practices. While each membership organization has its own unique requirements, professionals offering clinical supervision help new practitioners advance their clinical knowledge, and satisfy requirements leading to full qualification.