Waitlist for new clients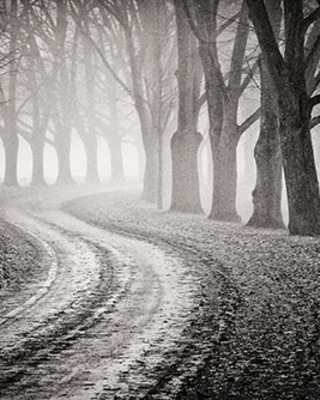 Melissa L. Fijol, LMHC
Counselor, LMHC, MS
Verified
2 Endorsed
I have extensive experience in the areas of trauma,
grief
, attachment, mood and adjustment disorders, dissociative disorders, anxiety, and managing life stressors.
We gain strength, and courage, and confidence by each experience in which we really stop to look fear in the face...we must do that which we think we cannot.-E. Roosevelt. Current hours of practice-Mon thru Thurs, 7a.m.-2 p.m./Fri-7-12. Clients must be able to meet during this time frame; no afternoon or evening sessions. (Combination of telehealth and in person sessions; platform Doxy.me is utilized for telehealth). Treatment focus includes CBT, mindfulness, trauma informed care (PTSD/complex/developmental trauma); other treatment modalities are utilized based on client's needs; eclectic range of therapeutic interventions used.
(860) 333-6861
Oxford,
MA
01540
& Online
Waitlist for new clients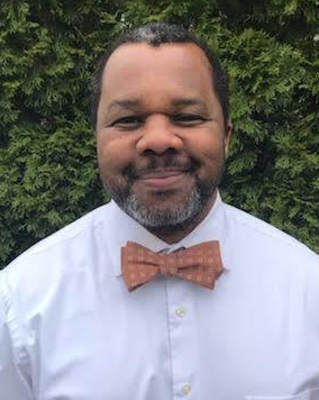 Ronnie McKenney II
*NEW CLIENTS ACCEPTED via TELEHEALTH* Ever feel like you have a way to do something, and though it does not work the way it seems like it should, you feel it "works for you?" Do you find that you have a way of behaving and struggle to break free from yourself? I find that humans act in patterns. We think about a problem and act in a way that is the most comfortable to us and tend to repeat these patterns regardless of the result. I work with people living with depression, anxiety, trauma, anger concerns, separation/
loss
/
grief
issues, and people coping with discrimination.
(508) 538-3760
Office is near:
Oxford,
MA
01540
& Online
Becky Howard
Counselor, MA, CAGS, LMHC
Verified
3 Endorsed
Whether you're feeling depressed, anxious, hopeless, or irritable, making that first call for help can be hard. You desperately want to feel better, but you're afraid of what it will be like to share your thoughts with a therapist. I understand. My guiding principles are respect, appreciation of differences, and a balance between acceptance and change. I listen carefully and center the therapy around your needs.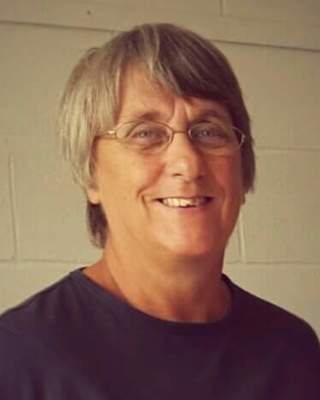 Beth Danforth, LICSW - Therapist
Clinical Social Work/Therapist, LICSW
Verified
I am Beth Danforth, LICSW. I am now a provider of Blue Cross/Blue Shieid, Tufts, and United Behavioral Health insurances and presently have availability to see new clients on Friday mornings and early afternoons. I have extensive experience working with troubled adolescents, children, and adults with past trauma issues. I use a variety of methods and approaches depending on the need of my clients. I am Level II trained in Eye Movement Desensitization and Reprocessing (EMDR), which facilitate rapid processing of past trauma. I have expertise in working with adolescents who have sexually abused young children.
Not accepting new clients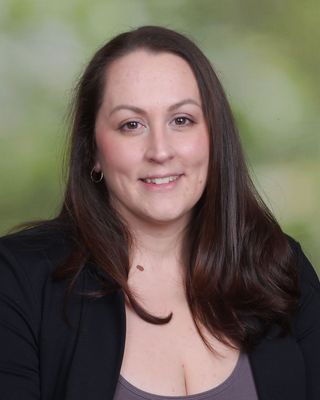 Amy M Campbell
Counselor, MA, LMHC
Verified
1 Endorsed
Do you find it hard to put yourself first in your relationships? Does it some times feel that no matter how hard you try, you struggle to find joy in every day life? Self care is so important for each person and if we neglect ourselves to care for others, we may have increases in depression and anxiety. Asking for help when things begin to feel overwhelming is the first step in finding the solution. Using a combination of Cognitive Behavioral therapy and Solution Focused Treatment I have been able to help others "find themselves", so that they can find the joy they so much deserve once again.
(508) 475-5673
Not accepting new clients
---
See more therapy options for Oxford
---
Grief Therapists
How long does therapy take for grief?
There is no exact timeline for
grief
counseling. Some people may start to feel better after just a few sessions, while others may take months or longer to feel relief. Some specific approaches, including some types of CBT, may involve a set number of sessions, or therapy may be open-ended until the patient determines they are ready to wrap up. Just as there is no right or wrong way to grieve, there is no right or wrong way to seek therapy for grief.
When should you seek therapy for grief?
Many people mistakenly believe that their grief needs to be debilitating or all-encompassing to warrant therapy. This is not the case. While people who experience severe, prolonged grief—particularly those who are considering self-harm or engaging in unhealthy substance use—are especially likely to benefit from therapy, so too are people whose grief is less intense but still interfering with well-being or daily functioning. In practice, almost anyone struggling to process a loss could benefit from grief counseling.
Can grief be managed without therapy?
Oftentimes, yes. Grief is a near-universal part of being human, and many find that their grief, while profound, does not stop them from participating in day-to-day life and steadily eases over time without outside help. For others, however, the harsh pain of early grief persists for months or years or leaves them unable to function. This group is especially likely to benefit from seeing a therapist, who can guide them through their grief and help them reconnect with the world.
What happens if grief is left untreated?
Because grief does not in itself necessitate therapy, untreated grief will often resolve on its own. However, for some people—particularly those who would qualify for a diagnosis of prolonged grief disorder—untreated grief can be a source of seemingly endless pain or lead them to withdraw from the world. In such cases, treatment can be indispensable, as it can help an individual adapt to the loss and start living again.