Not accepting new clients
Ashley Starzec
Marriage & Family Therapist, MA, LMFT
Verified
7 Endorsed
As a Licensed Marriage and Family Therapist, my passion is helping clients develop healthy functioning in their relationships, and restore harmony in their lives. Together, we will also heal any negative "cycles" (patterns of thinking, communication, and behavior) that may be present, so you can achieve secure attachment within your relationship and live a complete and harmonic life. I regularly treat issues such as poor communication, lack of connection, and infidelity/affair recovery. I meet with clients in-person and via HIPAA-compliant Zoom.
(508) 921-7131
Not accepting new clients
Becky Howard
Counselor, MA, CAGS, LMHC
Verified
3 Endorsed
Whether you're feeling depressed, anxious, hopeless, or irritable, making that first call for help can be hard. You desperately want to feel better, but you're afraid of what it will be like to share your thoughts with a therapist. I understand. My guiding principles are respect, appreciation of differences, and a balance between acceptance and change. I listen carefully and center the therapy around your needs.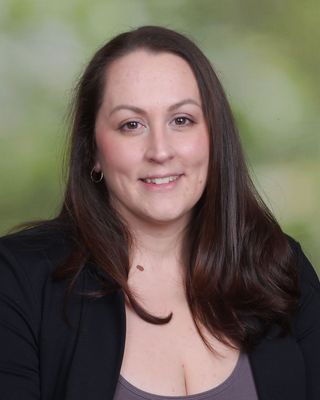 Amy M Campbell
Counselor, MA, LMHC
Verified
1 Endorsed
Do you find it hard to put yourself first in your relationships? Does it some times feel that no matter how hard you try, you struggle to find joy in every day life? Self care is so important for each person and if we neglect ourselves to care for others, we may have increases in depression and anxiety. Asking for help when things begin to feel overwhelming is the first step in finding the solution. Using a combination of Cognitive Behavioral therapy and Solution Focused Treatment I have been able to help others "find themselves", so that they can find the joy they so much deserve once again.
(508) 475-5673
Oxford,
MA
01540
& Online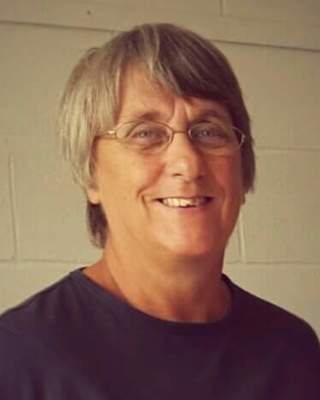 Beth Danforth, LICSW - Therapist
Clinical Social Work/Therapist, LICSW
Verified
I am Beth Danforth, LICSW. I am now a provider of Blue Cross/Blue Shieid, Tufts, and United Behavioral Health insurances and presently have availability to see new clients on Friday mornings and early afternoons. I have extensive experience working with troubled adolescents, children, and adults with past trauma issues. I use a variety of methods and approaches depending on the need of my clients. I am Level II trained in Eye Movement Desensitization and Reprocessing (EMDR), which facilitate rapid processing of past trauma. I have expertise in working with adolescents who have sexually abused young children.
Not accepting new clients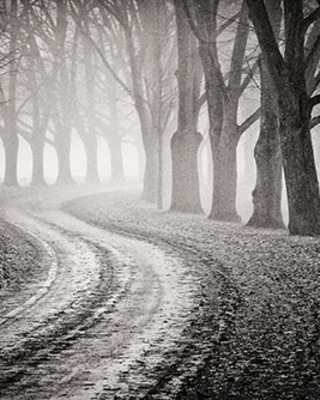 Melissa L. Fijol, LMHC
Counselor, LMHC, MS
Verified
2 Endorsed
We gain strength, and courage, and confidence by each experience in which we really stop to look fear in the face...we must do that which we think we cannot.-E. Roosevelt. Current hours of practice-Mon thru Thurs, 7a.m.-2 p.m./Fri-7-12. Clients must be able to meet during this time frame; no afternoon or evening sessions. (Combination of telehealth and in person sessions; platform Doxy.me is utilized for telehealth). Treatment focus includes CBT, mindfulness, trauma informed care (PTSD/complex/developmental trauma); other treatment modalities are utilized based on client's needs; eclectic range of therapeutic interventions used.
(860) 333-6861
Not accepting new clients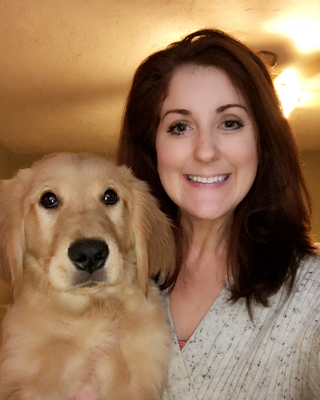 Serena M Neslusan
Weekday Telehealth appointments available! If you would like to see Serena, please email (link is to the left) (1) your name, (2) date of birth, (3) type of insurance and ID number and (4)what issues you'd like to address. We all get stuck, but we don't have to stay stuck. Make the decision today to put yourself first and come to therapy to reduce your symptoms and to learn coping skills. If you're feeling lost and don't know where to turn, then EMAIL me and give yourself and therapy a chance.
(774) 220-8552
Oxford,
MA
01540
& Online
Lexington Behavioral Health
Clinical Social Work/Therapist, LICSW
Verified
We have several years of experience working with the adult population dealing with: Family and couples counseling, dual diagnosis, trauma, psychosis, personality disorders, anxiety, depression, LGBTQ+, and substance use disorder. Together we will work on different treatments such as: coping skills, problem solving, CBT, DBT and remain solution focused. Everyone is individualized, not everyone fits into the same starting point or same modality of treatment.
(508) 213-0891
Oxford,
MA
01540
& Online
Not accepting new clients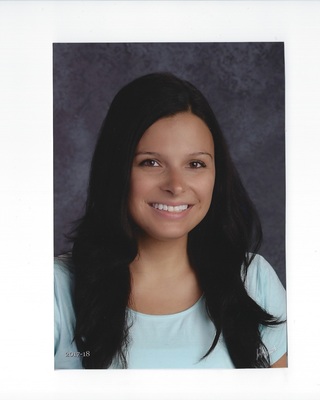 Kelley Bailey
Clinical Social Work/Therapist, MSW, LICSW
Verified
1 Endorsed
***NOT CURRENTLY ACCEPTING NEW CLIENTS. BEST REACHED BY E-MAIL***. Sometimes life becomes difficult, and it can be helpful to seek out someone for support. Reaching out and asking for help can be one of the most challenging aspects of starting therapy. I applaud you for taking the first step in beginning this process! My style of therapy is person-centered, meaning I focus on you, what struggles are taking place in your life, and what you're looking for in terms of therapy and tailor treatment and approach around those individual needs. I believe the therapeutic relationship is key to establishing
(508) 306-8147
Office is near:
Oxford,
MA
01540
Not accepting new clients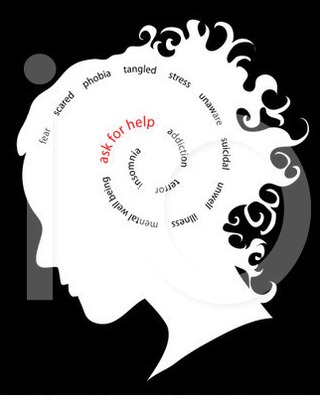 Amanda Bush
Counselor, MEd, LMHC
Verified
1 Endorsed
*Accepting new clients for daytime hours only. Return clients welcome. Please Email.* The most important thing to me is helping people reach their individualized healthy balance of clinical, emotional and personal goals in life. I pride myself in helping people to trust their mind, body (gut) and soul for positive changes. The biggest changes sometimes can be as simple as changing one or a few small realistic detail(s) on a very consistent basis, regardless of the topic. Therapy is a journey as unique as each individual and will be treated as such.
(508) 469-5234
Office is near:
Oxford,
MA
01540
Not accepting new clients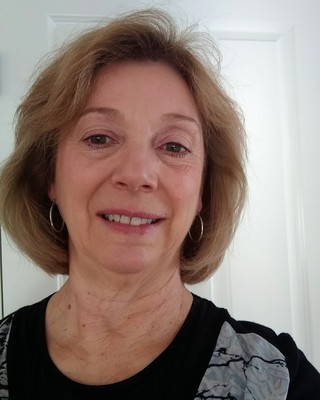 Valerie Smith
Counselor, MEd, LMHC
Verified
As a licensed mental health clinician, I specialize in the treatment of anxiety, depression, and trauma related disorders. I work with families to improve relationships and individuals of all ages who suffer from traumatic experiences.
(774) 425-7414
Office is near:
Oxford,
MA
01540
Not accepting new clients
---
See more therapy options for
---
Female Therapists
Does it matter what gender my therapist is?
In general, this is not an important factor, as there is no relationship between a therapist's gender and their efficacy. Some clients, however, prefer to see therapists of a particular gender, whether due to their own past experiences with men and women, or ingrained beliefs about how people of different genders think and behave. Exploring the roots of such preferences and considering what one wants to address in therapy can help someone determine whether their therapist's gender truly matters to them.
Should I see a female therapist?
Many people—not just women—prefer to see a female therapist, either because they believe that a woman will be able to relate to their specific challenges (for example, sexism in the workplace) or because they imagine feeling more comfortable disclosing sensitive information to a woman. Such beliefs may not turn out to be accurate, however, and adhering too rigidly to a gender preference can at times hinder a client from finding the best therapeutic match.
Do therapists get specific training to help with women's concerns?
Therapists are trained to provide care to clients of any gender. However, some therapists—both men and women—may pursue additional training in feminist therapy, gender-specific issues, or women's mental health. Female clients may wish to ask prospective therapists whether they have received specific training in the client's primary area(s) of concern, or whether they have worked extensively with women on issues similar to their own.
How can I inquire about a therapist's experience in treating women?
It's OK—even encouraged!—to ask a therapist directly whether and how often they have treated women in the past, or whether they have treated women dealing with the client's most prominent concern(s). Competent therapists will be happy to share their educational background, preferred treatment modalities, and prior client experience to help an individual find the therapist best suited to their needs.