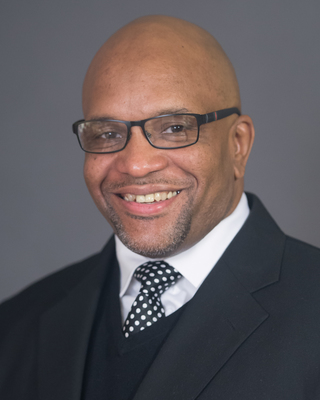 Out for Good Behavioral Health, Inc.
Drug & Alcohol Counselor, MEd, LADC-1, LCDP
Verified
I am a Licensed Alcohol and Drug Counselor located in Dorchester, Massachusetts. I have worked in substance abuse for 8 years by helping men and women fight their addictions. As someone who has personally witnessed the struggles of battling drug addiction, I have come to understand that "the change is in the thinking...not the doing." This means that any changes we want to make must begin with the way we think about things. Our thoughts impact our actions. Thoughts may be deeply impacted by past traumas, anxiety, the environment in which you were raised, depression, or relationships, and may prevent us from being our best selves.
(857) 763-3439
Dorchester,
MA
02124
& Online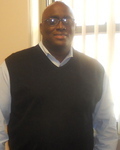 LA Counseling
Counselor, LMHC, REV
Verified
2 Endorsed
Mental health is how we think, feel and act as we cope with life. It helps determine how we handle stress, relate to others and make choices. Like physical health, mental health is important at every stage of life, from childhood and adolescence through adulthood. Everyone feels worried, anxious, sad or stressed sometimes. But with a mental illness, these feelings do not go away and are severe enough to interfere with your daily life. It can make it hard meeting and keeping friends, hold a job or enjoy life. "Get plugged In". You cannot wish your problems away. Therapy can help.
(781) 437-6988
Dorchester,
MA
02122
& Online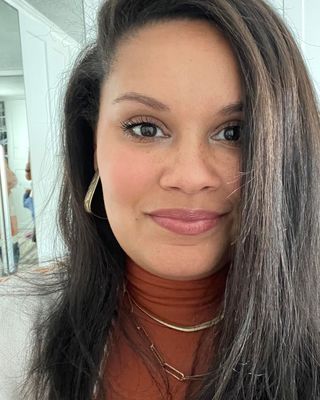 Mary Sebatindira
Clinical Social Work/Therapist, MSW, LICSW
Verified
How often in our busy lives do we have the opportunity to have another person truly listen to your thoughts, fears, hopes, ambitions? Sadly, not as often as we would like. My name is Mary Sebatindira, I have been a psychotherapist for over 7 years. I have worked with many populations which include: adults struggling with addiction, children/teens, and family work.
(774) 484-1313
Dorchester,
MA
02124
& Online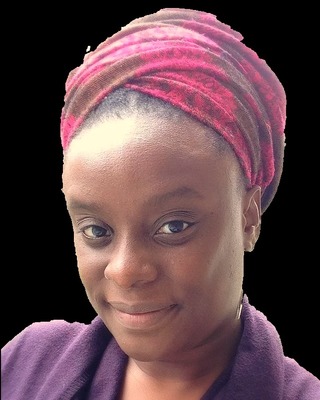 Keyona Aviles
If you're reading this your journey toward wellness has already begun and you've decided to answer the call for more. The journey is worth it, but, as you've discovered, not easy. Sometimes it's unclear where to even start or go next. There are times we are overwhelmed by our emotions making it feel unsafe to take one more step or have blocked feeling altogether. Beloved, being well and healing IS possible and the process, though undoubtedly uncomfortable and uniquely yours, does not have to be gone through alone.
(857) 524-9686
Dorchester,
MA
02125
& Online
Waitlist for new clients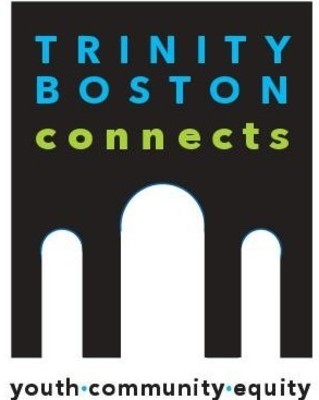 Trinity Boston Counseling Center
Psychologist, MAT, PhD
Verified
TBCC focuses its services on providing individual therapy, group therapy, consultation, and training for adults working with youth. Youth workers are individuals who spend the bulk of their time (vocational or volunteer) providing services for, mentoring, supporting, and/or teaching youth (ages 0-25). We are committed to healing the traumatic impact of systemic racism in Boston, and to build a more equitable Boston in which youth of color can thrive. TBCC brings clinical expertise and deep experience working with youth of color and youth-serving organizations in Boston to co-create communities for healing.
(617) 849-9809
Office is near:
Dorchester,
MA
02121
& Online
Waitlist for new clients
Waitlist for new clients
Nakisha Parillon
Clinical Social Work/Therapist, LICSW, LADC-1
Verified
1 Endorsed
"Part of healing is dealing with the memories you would rather forget".
(857) 773-1539
Office is near:
Dorchester,
MA
02122
& Online
Waitlist for new clients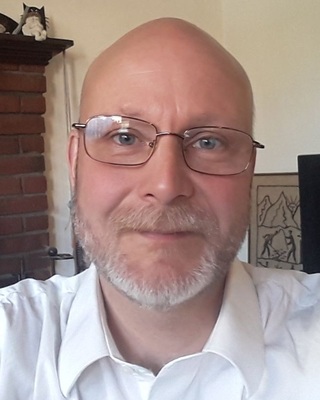 Bruce Burleson
Drug & Alcohol Counselor, MS, LADC1
Verified
Currently Accepting New Clients in Early Recovery or active addiction. Are you caught up in a cycle of addictive behaviors such as substance misuse, gambling, or the Internet? I have good news and bad news for you. Let's start with the bad news: it takes effort to stop addictive behaviors, and to address the underlying emotional or trauma issues that compel you to relapse over and over again. There's no magic wand, no Abracadabra. Now the good news: The cycle doesn't have to be endless, and recovery is possible!
(508) 256-9776
Office is near:
Dorchester,
MA
02122
& Online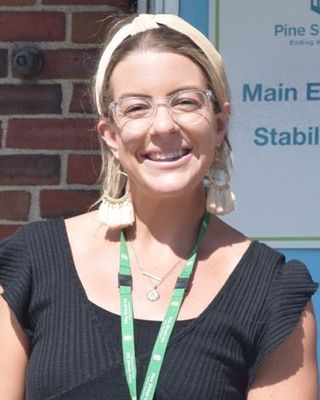 Andrea Cooke
Clinical Social Work/Therapist, LICSW, MSW
Verified
Life can be tough. Trauma, relationships, and brain chemistry may contribute to uncontrollable emotions and the inability to cope with people and situations. It is not easy, and there are no quick fixes, but healing is possible. Everyone is different, and thus therapy should be tailored accordingly to individual needs. Our work will be collaborative to make sure you are getting the support that aligns with your personality, experiences, and goals. My approach emphasizes realistic approaches to meet you where you are.
(617) 915-3413
Office is near:
Dorchester,
MA
02121
& Online
Waitlist for new clients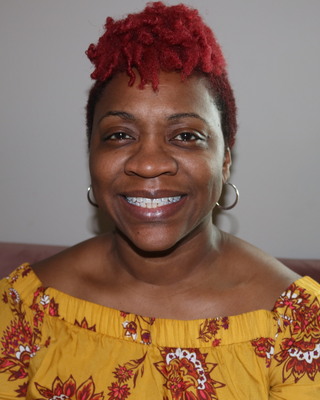 Chanda V Haynes
Licensed Professional Counselor, LPC, ACS, LMHC
Verified
Our trauma can leave us with feelings of shame, resentment, and guilt. When we don't take the time for our own recovery and healing, we can find ourselves becoming stressed and overwhelmed. We become unrecognizable to ourselves and disconnected from our own needs. Our physical health is impacted. We experience spiraling thoughts and an inability to relax. Our anger and sadness are easily triggered. We sabotage our important relationships. We lack trust and fear intimacy. We find ourselves feeling undeserving of the goodness life has to offer.
(503) 212-9961
Office is near:
Dorchester,
MA
02122
& Online
Waitlist for new clients
Talk 2me LLC
If you have worked with a therapist in the past but were unable to connect with them; Talk2me. If you feel down, lost, or doubtful that life can get better but want to hope that it can; Talk2me. If you are overwhelmed with the process of getting help for your issues; Talk2me. If you are afraid of talking about your issues with others because you have been judged harshly in the past; Talk2me. If you want changes in your life but struggle to make them happen for yourself; Talk2me. If the thought of returning to life after two years of isolation feels daunting; Talk2me. If you want to be heard, honored, and respected; Talk2me.
(617) 721-0364
Office is near:
Dorchester,
MA
02121
& Online
Reimagine Counseling, LLC
Immediate Openings Available - Reimagine Counseling is a therapist owned and run practice, which means you will receive the highest level of care with a focus on evidence-based treatment. We provide individualized therapy to meet your needs from anxiety and depression to substance abuse, grief, loss and life changes. Reimagine Counseling specializes in treating the Mental Health needs of individuals and couples in Massachusetts.
(617) 405-3379
Office is near:
Dorchester,
MA
02124
& Online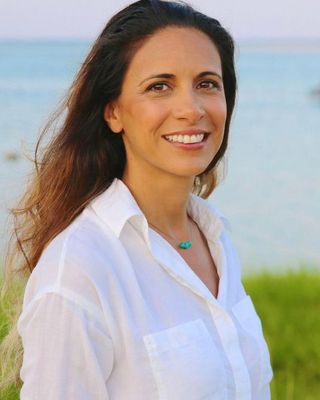 (781) 546-4208
Office is near:
Dorchester,
MA
02122
& Online
---
See more therapy options for
---
Substance Use Therapists
How do substance and drug recovery or rehabilitation programs work?
In inpatient programs, individuals live in a facility with other clients in recovery; in outpatient programs, individuals reside at home. These facilities are staffed with healthcare professionals including physicians, nurses, psychologists, counselors, and psychotherapists. Staff often also includes people who have recovered themselves, serving as mentors and guides. These programs may use abstinence, harm reduction, detoxification, psychotherapy, and other methods.
How do 12-step programs combined with psychotherapy work?
Members of 12-step programs help each other reach abstinence and work to maintain it. These programs promote complete change in the individual's emotional, mental, physical, and even spiritual perspectives. Some programs require that new members attend 90 meetings in 90 days. Many people do attend these programs in conjunction with their work in psychotherapy; the combination of therapy along with 12-step can be extremely effective.
How does harm reduction combined with psychotherapy work?
According to the Substance Abuse and Mental Health Services Administration, harm reduction prevents death, injury, disease, overdose, and substance misuse. People who choose harm reduction for substance use reduce the amount of drugs they consume. It is not abstinence-based like a 12-step program, but combining harm reduction with psychotherapy proves to be effective for many people.
Are there specific medications for substance and drug use?
There are medications approved to treat substance use disorder—such as buprenorphine, methadone, naltrexone, and acamprosate. These medications do help people cope with substance use as well as avoid the problem of relapse. Naltrexone can help reduce cravings, methadone is an opioid medication used to treat severe pain, and acamprosate may help ease symptoms like poor sleep and anxious feelings.