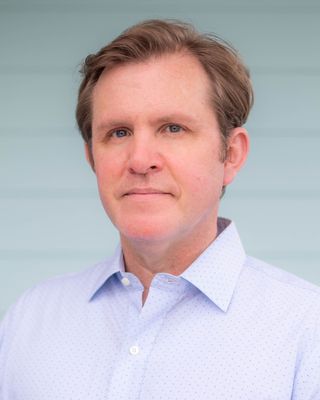 J. Michael Bradley
Psychologist, PhD
Verified
Dr. Michael Bradley is a licensed clinical psychologist who has been conducting private practice in the New Orleans area since 2004. He has extensive experience providing individual therapy for adult clients with a wide range of concerns, including depression,
anxiety
disorders, post-traumatic stress, relationship problems, adjustment difficulties, personal growth concerns, and later-life issues. He also conducts psychological evaluations covering a broad range of referral questions (including personality assessment, diagnostic clarification, adult ADHD, and pre-surgical evaluations for bariatric surgery patients.
(504) 732-0591
Elmwood,
LA
70123
& Online
Waitlist for new clients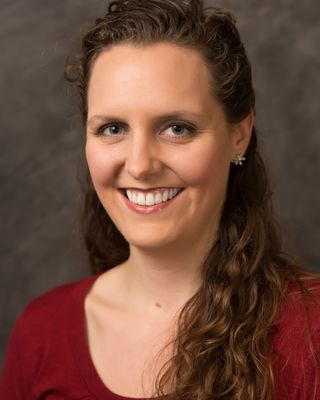 Oriel Romano
Licensed Professional Counselor, LPC, NCC, MS
Verified
6 Endorsed
I have worked with adolescents and adults, particularly transition-age youth (ages 16–25), struggling with general life stressors, life transitions, depression,
anxiety
, trauma, grief, relationship & attachment issues, body image, personal identity, and LGBTQ+ issues.
Some of us hold immense pain resulting from isolation, shame, humiliation, oppression, and marginalization felt individually and collectively. My clinical work is rooted in anti-racism and informed by Relational-Cultural Theory. I utilize a variety of trauma informed techniques and approaches to meet my clients' needs. Together, we will collaborate in identifying both individual and systemic elements that have impacted your well being and unlock your full potential by uncovering the strengths, courage, and solutions that are already inside of you. I believe healing happens when we are able to deeply connect to ourselves and others.
(504) 386-3276
Elmwood,
LA
70123
& Online
Waitlist for new clients
Not accepting new clients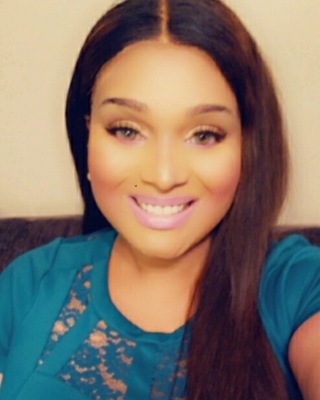 BACH Therapeutic Counseling Services
Clinical Social Work/Therapist, MSW, LCSW
Verified
Williams areas of speciality also includes areas of trauma,
anxiety
, depression and geriatrics.
Feeling overwhelmed? Are you having feelings of nervousness and sadness related to how the world perceives you? Do you feel unheard, as if no one understands the issues you face or the traumas you endure? Living in a world that is sometimes unkind to those of us who make up marginalized populations can have long-lasting effects on one's mental health and overall quality of life. If you have ever experienced any of these feelings, Ms. Alaiyia N. Williams, is the perfect fit for your therapy and counseling needs. She has been practicing as a licensed clinician for nearly 10 years in a variety of settings and in various states.
(504) 553-3997
Office is near:
Elmwood,
LA
70123
Not accepting new clients
---
See more therapy options for Elmwood
---
Anxiety Therapists
What are the most common treatments for anxiety?
Talk therapy, particularly cognitive behavioral therapy, is the most common treatment for
anxiety
. Studies have shown it is equally effective as medication. Other popular forms of therapy are popular, depending on a patient's experience. Exposure therapy, for instance, can be useful for people dealing with fears and phobias, or who have experienced traumatic events. Dialectical Behavioral Therapy may be useful for patients who need help with emotion regulation. Anxiolytic medications, like benzodiazepines, can also help with calming a person enough to focus on the skills they've learned, and physical exercise has been shown to help symptoms of anxiety across the board.
How long does therapy for anxiety take to work?
The amount of time needed to alleviate symptoms depends on the severity of a person's condition. Some therapies may take 5-20 weekly sessions to show results. Anti-depressant medications typically take two to four weeks before a benefit is felt. Anti-anxiety medications are felt typically within 20-30 minutes. Medications are best used to offer a patient a better headspace in which to work on techniques learned in therapy. Exercise, improved sleep habits, and meditation are effective, but takes weeks or months to show results.
When should I seek treatment for anxiety?
Everyone feels anxious at times, but when anxiety causes disruption to your daily life, it may be time to seek help. Such disruption can be mental, physical, or both: having fear dominate your thoughts, avoiding situations or objects that bring on feelings of anxiety, or experiencing shortness of breath, sweating, dizziness, or
panic attacks
. When these symptoms are recurrent and distressing, it may be time to talk to someone.
How effective is treatment for anxiety?
Treatment for anxiety has been shown to be moderately to highly effective, according to a large body of psychology studies and analyses. For some people, treatment using CBT or exposure therapy alone is effective. Others respond best to a combination of medication and therapy.