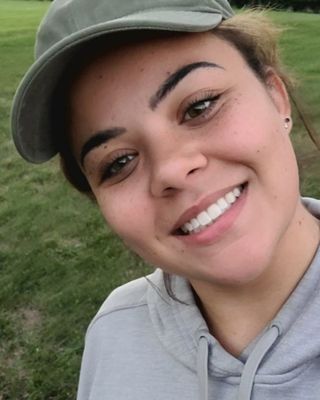 Sara E. Staker
Counselor, MA, LPCA
Verified
Life is too long to remain unhappy and too short to have continued regrets. During a session, my intention is to assist the client in utilizing their strengths to help them solve their struggles. I offer as much insight as needed while helping the client resolve their concerns and develop healthy coping strategies. I typically start out asking questions that help me get to know you and learn what your concerns are and future sessions consist of coping strategies, acknowledging trauma, learning how to process what has happened, and how to accept future possibilities.
(859) 251-2744
Versailles,
KY
40383
& Online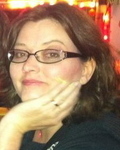 Amber Kristin Helme
Licensed Professional Clinical Counselor, MA, LPCC
Verified
2 Endorsed
I love to help children, adolescents, and adults who struggle with family/relational issues, mood or anxiety issues, and trauma related problems. I feel strongly about the importance of helping clients find their own balance in life. I love to help individuals, couples and families find ways to make their homes a haven, their relationships fulfilling, and their life goals achievable.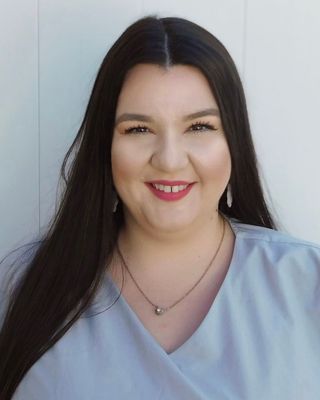 Shelby Pennick
Licensed Professional Counselor, MS, LPCC, NCC
Verified
1 Endorsed
Your life is your story. Counseling is your opportunity to tell it. What parts of your story are you proud of and what parts of your story cause pain? I believe that both are important. Together I will work with you to look at the story you tell about yourself to find peace and meaning. This meaning can lead to healing. As a counselor I focus on collaborating with my clients on their journey to healing. I feel that this journey can lead to a beautiful transformation. We will work together to help you transform in the ways you are hoping.
(859) 354-3796
Versailles,
KY
40383
& Online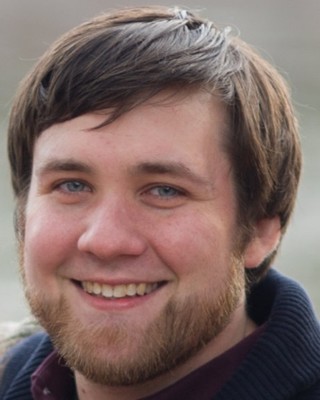 Matthew t Fowler
Counselor, MA, LPCC
Verified
It is courageous to seek help. It may not feel like it, but right now, you are being bold. As an independently licensed counselor, it is my privilege to work with children, adults and couples seeking to address symptoms of depression, anxiety, trauma, ADHD, relational issues and behavioral concerns. As each individual and family has a unique story, I work diligently to individualize my treatment to what best meets the needs and comforts of my clients.
(859) 376-1602
Versailles,
KY
40383
& Online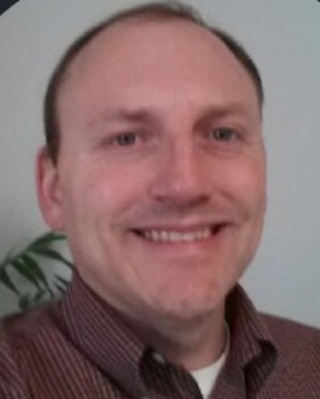 Trauma-Informed Counseling Center
Licensed Professional Clinical Counselor, LPCC-S
Verified
1 Endorsed
Have you experienced life changing event(s) that have impacted your quality of life? Do you struggle to overcome the life experiences you have endured? Or are you simply seeking guidance and a supportive strength-based environment to gain a deeper and more insightful perspective into how you can engage in meaningful change? At the Trauma-Informed Counseling Center (TICC) the goal is to help individuals from various backgrounds, identify, explore, and effectively process and overcome challenging life circumstances and experiences. Individualized treatment practices are provided at the TICC. We offer EMDR, CPT, ACT, and TF-CBT.
(859) 203-1326
Versailles,
KY
40383
& Online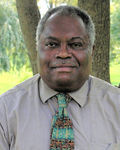 Donald V Crowe
Psychologist, PhD
Verified
1 Endorsed
My guiding philosophy in working with clients is that what is right with a person can enable them to overcome what is wrong with them. My years of working with patients in various treatment settings have only strengthened that view. Whether the issue is depression, trauma, painful personal loss or getting through a difficult crossroad in one's life, my basic approach is to help the person find their own pathways to healing. This is like a process of making "repairs," not of the body necessarily, but repairing one's perspective on life and finding the wherewithal to constructively move forward.
(859) 838-1206
Office is near:
Versailles,
KY
40383
Willie Thomas Boddie
Clinical Social Work/Therapist, MSW, LCSW
Verified
2 Endorsed
Thank you for visiting the Griffin-Lyons Counseling site. My name is Willie Boddie, and I have been practicing clinical social work in central Kentucky since 2000. I work with persons with anxiety and depression to develop coping strategies for those mental illnesses. My practice currently focuses on adults with the aforementioned mental health concerns, parenting concerns, and LBGTQ related concerns.
(502) 519-0522
Office is near:
Versailles,
KY
40383
Larry Springate
Marriage & Family Therapist, PsyD
Verified
I counsel an array of emotional and behavioral aspects including ADHD/ADD, depression, anxiety, anger management, men's issues, relationship issues, health challenges and substance abuse. I believe that people can change and grow throughout their lifespan. Counseling can facilitate self understanding as well as understanding of others. My clients range from adults and older adolescents dealing with individual life challenges, to couples dealing with relationship issues, and seniors adjusting to changes and challenges.
(859) 780-5053
Office is near:
Versailles,
KY
40383
& Online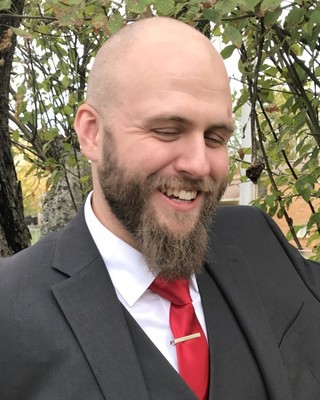 Galen McIntosh
Clinical Social Work/Therapist, MSW, LCSW
Verified
Galen is a native Kentuckian that has spent the last decade exploring the concepts of meaning; purpose; and the role that our suffering plays in not only constructing our greatest challenges, but also in forming the paths to realizing our greatest selves. Galen has worked with people from all across the Commonwealth within a variety of domains: student, educator, researcher, and therapist have all been caps donned during his work to better the quality of Being with whomever he provides help. He is a writer, philosopher, and a friend of nature who loves meeting new people and broadening his perspectives on life.
(859) 209-6447
Office is near:
Versailles,
KY
40383
---
See more therapy options for Versailles
---
TRICARE Therapists
Tricare covers health benefits for seven uniformed service organizations: Army, Navy, Marine Corps, Air Force, Coast Guard, Public Health Service and the National Oceanic and Atmospheric Administration.