Changing Times
Marriage & Family Therapist, PhD, LCMFT
Verified
Additionally, I am a Clinical
Supervisor
for the State of Kansas and I am accepting students requiring individual and group
supervision
.
I work with clients who are struggling with anxiety, depression, personality and mood disorders, marital difficulties, and grief and loss issues. I am invested in working with clients interested in learning skills to manage issues presented and invested in cultivating change in behaviors.
(785) 504-1160 x101
Manhattan,
KS
66502
& Online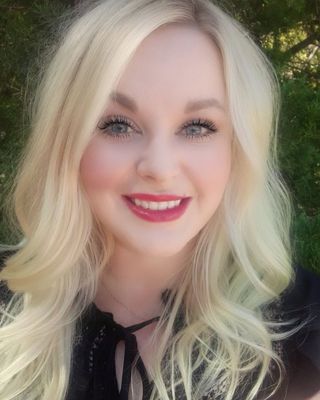 Evergreen Therapy & Wellness
Marriage & Family Therapist, LMFT
Verified
Welcome to Evergreen Therapy & Wellness. Here, you can heal better and restore hope for a brighter future. Evergreen would like support your goals by helping you discover possibilities in healing and growth. By uncovering inner strengths and hidden solutions, clients can experience true, lasting change to a wide array of difficulties such as grief/loss as well as depression and anxiety. With tailored treatment plans to address each client's needs, success for a brighter future is possible. Hope is closer than you think!
(785) 260-7683
Manhattan,
KS
66503
& Online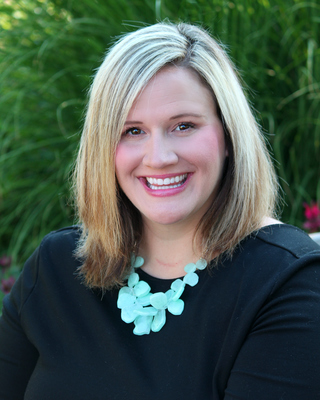 Jesi Courser Downs
Clinical Social Work/Therapist, LSCSW
Verified
2 Endorsed
"It is better to light a candle than curse the darkness." This famous Eleanor Roosevelt quote can be applied to many situations. When we get stuck -- in a rut at work, in a stormy relationship, in a lukewarm marriage, with our children -- we suffer but are often pulled to focus on the problem rather than finding a solution. Sometimes, we're not aware of what the actual issue is. All we can do is try to avoid the pain, skirt problems, even pretend we are fine. We are blocked by fear -- another word for anxiety. Together, we can walk slowly through that fear, and find that light.
(844) 241-6968 x711
Manhattan,
KS
66502
& Online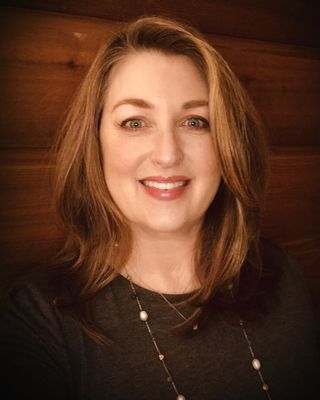 Julie C Gabbard
Clinical Social Work/Therapist, LSCSW
Verified
3 Endorsed
Trained in CBT and hypnotherapy, I love helping people find their peace. Are you looking for treatment for anxiety, OCD, a phobia, or another panic-related disorder? Anxiety can feel awful. I help my clients find ways of feeling more relaxed, accepting and peaceful. I treat both men and women, adolescents to older adults and couples. Because I work in a college town, I see many students and professors and have become keenly aware of the unique stressors of life in academia though I enjoy treating individuals from all walks of life.
(785) 816-4455
Manhattan,
KS
66503
& Online
Tychelle Schi'erre Jones
Clinical Social Work/Therapist, LSCSW
Verified
"I believe everyone deserves a chance; a chance at happiness, a chance at love, a chance at life, any CHANCE! I find extreme purpose as I assist individuals to find what satisfies them as well as presented barriers, restrictions, and issues faced in their journey. I strive to support them in finding peace and finding their own purpose." My personal choices have lead me towards a career of advocacy and service on behalf of the abused, neglected and traumatized due to family violence and sexual assault. "Whatever issue you may be facing, you do not have to do so alone. Allow me to join you on the journey to find the Greater in YOU!"
(785) 264-4094
Manhattan,
KS
66502
& Online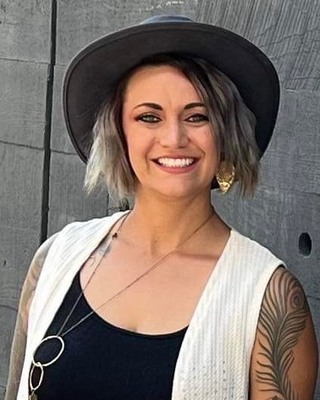 Courtney Graby
Clinical Social Work/Therapist, LSCSW
Verified
2 Endorsed
Courtney is passionate about providing meaningful support and services to everyone she works with. She takes pride in being compassionate, personable, approachable, and culturally sensitive. With an eclectic therapy approach, she strives to create a safe environment emphasizing partnership with her clients in working through current struggles whether that be depression, anxiety, PTSD, bipolar or borderline personality disorder. "I aspire to provide individualized support and tools to help you create positive change in every aspect of your life."
(785) 432-4486
Manhattan,
KS
66503
& Online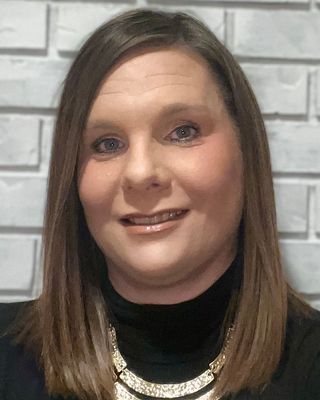 T Fields Trauma Therapy and Training
Clinical Social Work/Therapist, MSW, LSCSW
Verified
I focus on trauma initially because what I have found in over 6 years of work as a trauma therapist, is that so much of our present concerns and limitations is rooted in trauma exposure and history. This lends itself to unhealthy patterns of avoidance, hypervigilance/hyperarousal, disturbance in mood and cognitions. and being inundated with intrusions and flashbacks. Many patients that have struggled with years with anxiety and or depressive episodes really have suffered from trauma that has not yet been dealt with. T Fields Trauma Therapy is for you if this describes you!
(913) 370-7194
Manhattan,
KS
66502
& Online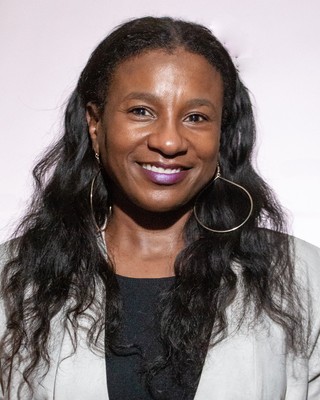 Ophelia M. Blackwell
Counselor, PhD, LCPC, NCC, CCMHC
Verified
I utilize an integrative approach to therapy. My primary treatment approach is client centered therapy which allow me to follow my clients lead in session. This approach also assists clients with self-actualization and growth. One of the most important primary needs of individuals is to have secure emotional attachments. Therefore, I utilize a systems approach and attachment processes in my work with couples and families. I have a special interest in working with veterans and active duty military couples and families.
(785) 527-9430
Office is near:
Manhattan,
KS
66506
& Online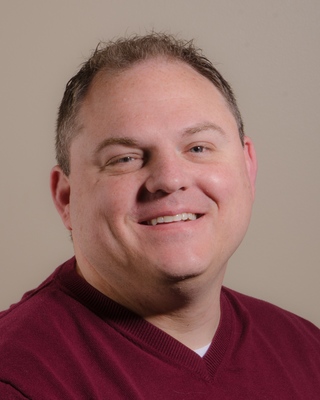 Jeremy D. Morris
Psychologist, PhD
Verified
1 Endorsed
I believe that good therapy is not merely reducing symptoms but helping you experience the "zest" of life. In other words, the main goal of therapy should be to help people thrive not just survive. Whether dealing with individuals, couples, families or groups, I integrate clinically effective treatment with a respectful, compassionate relational style. You might wonder, "What type of people do you work with clinically?" That's simple: I work with courageous people who want more out of life. For people with a Christian faith background, I have specialized training to help you integrate your faith with therapy, if you are interested.
(785) 384-9183
Office is near:
Manhattan,
KS
66502
& Online
Not accepting new clients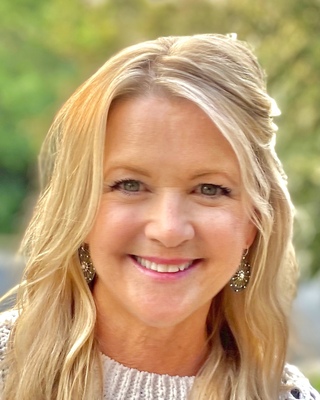 Shauna M Meier, LSCSW
Clinical Social Work/Therapist, LSCSW
Verified
1 Endorsed
Shauna specializes in the treatment of Anxiety Disorders and Obsessive Compulsive Disorder(OCD), utilizing CBT, Exposure and Response Prevention Therapy(ERP) and Inference-Based CBT(I-CBT). Anxiety disorders, including OCD, often cause much distress impacting not only the individual suffering from the disorder, but often within their relationships as well. Shauna has extensive training and many years of experience in this field and is dedicated and passionate in helping each individual feel safe, respected and understood as they take back their life from fear and anxiety and begin their journey towards a healthier, more joyful life.
(913) 794-3702
Office is near:
Manhattan,
KS
66506
Not accepting new clients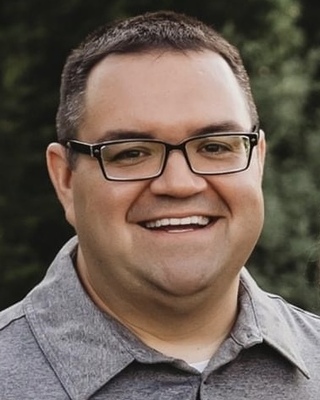 Will DelToro
Clinical Social Work/Therapist, LSCSW
Verified
2 Endorsed
I am a Clinical Social Worker with years of experience providing mental health services in a variety of settings to adults, teens, couples, and families. I utilize CBT, DBT, Strengths-based, Motivational Interviewing, and Solution-Focused Therapy to target Depression, Anxiety, PTSD, ADHD, Panic attacks, Marriage/Relationship issues, Parenting issues, Family conflict, Anger management problems, Behavior problems in teens, Bipolar Disorder, Substance misuse issues, Experiences related to Grief and Loss, Spiritual/Religious issues, Coping with long-term Physical/Medical health problems, Suicidal thoughts, and Self-harm behaviors.
(785) 264-4621
Office is near:
Manhattan,
KS
66502
& Online
Kelly & Associates Therapeutic Services, LLC
Marriage & Family Therapist, PhD, LIMHP, LCMFT, CMFT
Verified
2 Endorsed
The best way to contact me is via email because I am often in session, so I won't answer the phone. I believe in people living their best life and being their most authentic self. I believe that everyone has the right to inclusive, competent, weight neutral, and trauma informed mental health care and that's what I focus my practice on. I am an affirming and inclusive therapist who believes in calling out systemic and societal oppression and injustices. While I can't tell you a space is safe I hope that my office can become one for you.
Office is near:
Manhattan,
KS
66502
& Online
---
See more therapy options for
---
Clinical Supervision and Licensed Supervisors Therapists
Clinical supervisors provide formal supervision, guidance and expertise for pre-qualified professionals and those seeking supervision for their everyday practices. While each membership organization has its own unique requirements, professionals offering clinical supervision help new practitioners advance their clinical knowledge, and satisfy requirements leading to full qualification.