THERAPY GROUP
Parent Connection
Feel like no matter what you try, there is still a disconnect between what you expect and how your kids behave? Join us on a 6 week journey discussing your specific needs in helping your family feel connected and unified. Learn skills towards building healthy and effective communication within your family, and connecting the pieces between respect and compassion while cooperating as a whole.
Group Details
Location
Arrowhead Family Systems
18301 N 79th Ave
Ste B125
Glendale, AZ 85308
Group Meets
Every Mon 6 P.M. - 7:30 P.M.
Group Practice at a Glance
Arrowhead Family Systems
18301 N 79th Ave
Ste B125
Glendale, AZ 85308
---
My Other Groups
My Other Groups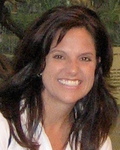 When a child wants to be with others but is struggling to understand how to work in a group, they often feel rejected, disconnected and lonely. These big feelings can often translate into a range of behaviors from disruptive to being quiet and withdrawn. We will be learning to feel more self esteem and less anxious, to feel more independent, how to handle rejection and disagreements, how to choose appropriate friends, how to have a conversation and share and learn about others, and how to handle the impact of life stressors.
Expertise
Peer Relationships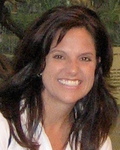 Separation/Divorce creates family change and feelings associated with adjusting to change. Kids are often confused and experience a sense of loss they are not sure how to manage. Kids can feel a sense of responsibility to "fix" the family. There is a common desire to want the family to return "back to normal." Adapting to different homes, schedules and expectations can be uncomfortable. Objective: a safe place to explore what separation/divorce means with peers who are experiencing similar changes. Kids will participate in discussions and activities to help them express their feelings and thoughts around what they are going through.
Last Modified:
 30 Aug 2023