Waitlist for new clients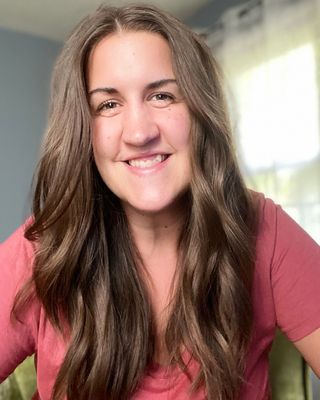 Kourtney Gallegos
Clinical Social Work/Therapist, LCSW
Verified
1 Endorsed
My expertise is in treating mental health and substance use concerns in a holistic and confidential manner. I know issues with trauma, anxiety and more can impact EVERY aspect of our lives and I am passionate about helping people lessen that negative impact. I'm skilled at providing a comfortable, social atmosphere to explore issues. I focus on 'the real shit' with a strong dose of humor and provide each person I see with an individualized and evidence based plan particularly suited for their own healing and recovery. We have survived 100% of our worst days. We've got this one.
(765) 201-7292
Pendleton,
IN
46064
& Online
Waitlist for new clients
---
See more therapy options for
---
Dialectical Behavior (DBT) Therapists
Who is DBT for?
DBT
is designed for people who experience extreme emotional suffering because they lack the skills of emotion regulation and distress tolerance. The basic affliction can underlie a wide range of conditions, from borderline and other personality disorders to
PTSD
and treatment-resistant
anxiety
and
depression
. The therapy is helpful to those whose emotional reactivity is so intense it is disruptive to everyday functioning and leads to frequent crises.
Why do people need DBT?
The ability to regulate emotions is a core psychological skill that enables people to function in life and pay attention to the world outside themselves; it is consistently associated with well-being. DBT is designed to help people learn how to manage and regulate their emotions. Originally developed to treat people with
borderline personality disorder
whose extreme emotional suffering led to self-harming behavior and suicide attempts, the therapy is now applied to other conditions involving emotion dysregulation, particularly when other treatments have failed.
What happens in DBT?
Individuals meet weekly with their therapist to discuss their experiences relating to moods, behavior, and skills. Using checklists they maintain, they review emotional experiences and positive practices they engage in. The diaries help individuals discern what led up to a specific problem encountered, this is followed by discussion of the consequences of their actions. In addition, individuals may meet in class-like small groups to learn skills such as mindfulness, emotion regulation and distress tolerance.
How long does DBT last?
Because it is intended to establish long-lasting behavioral change among those with persistent problems, DBT is designed to last six months to a year. DBT includes both weekly sessions of individual therapy and weekly skills-training sessions conducted in small groups. Studies of DBT have documented improvement within a year of treatment, particularly in controlling self-harmful behavior; nevertheless, individuals may require therapy for several years.