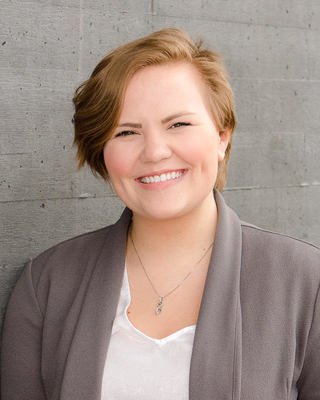 Chloe Czolgosz
Counselor, MA, LMHCA
Verified
Normally, you're the one getting things done and taking care of other people…but right now, you're exhausted. And you're finally hitting your limit. You feel like you've been stretched to your breaking point. You're worn too thin, constantly feeling overwhelmed. Every day you wonder how much longer you can hold on or handle it all. It's all leading you to feel misunderstood, anxious, and disconnected from everyone because they can't see your stress. Often times you feel like everyone thinks you "should be happy" with all of the good things you have going for you. But that, too, makes you feel worse.
(765) 207-5534
Muncie,
IN
47304
& Online
Waitlist for new clients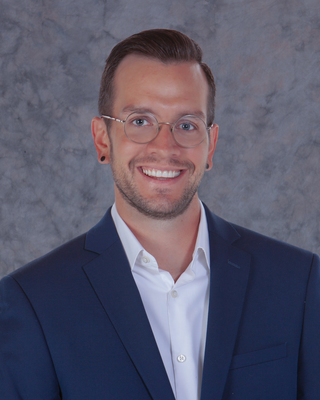 Byron Long
Psychologist, PhD
Verified
I view therapy as a collaborative process. One in which I strive to form a strong relationship by deeply understanding and knowing my clients. For me, this starts by creating a welcoming, supportive, and affirming environment in the therapy room. I work with people ranging from young adulthood to those in later life. I am trained to work with a variety of concerns, but my focus is on treating depression, family of origin concerns, relationship difficulties, trauma, anxiety, meaning/existential concerns, and sexual or gender identify development.
(765) 227-3926
Muncie,
IN
47304
& Online
Waitlist for new clients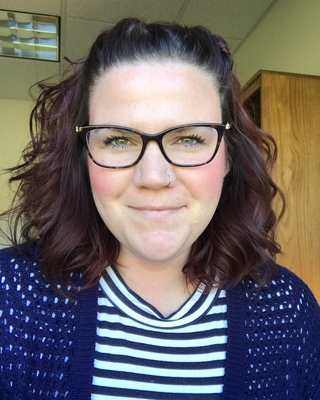 Alyssa Joy Brown
Psychologist, PhD, HSPP
Verified
2 Endorsed
Relationships are the fabric of our lives, weaving all of our life experiences together. Bonds of every kind can be challenging, and sometimes leave us feeling rejected or afraid. Out of a desire for closeness, we can sometimes cower or lash out (without knowing why). Let us work together to discover how to find (and keep!) healthy relationships.
(317) 961-8647
Muncie,
IN
47304
& Online
Waitlist for new clients
Audrey Hicks
Clinical Social Work/Therapist, MSW, LCSW
Verified
1 Endorsed
Welcome! My name is Audrey Hicks. I am a Licensed Clinical Social Worker and owner of Sacred Spring Therapy, a holistic, integrative counseling practice. I specialize in anxiety management and emotional regulation. If you feel like you can't breathe, and you need space to connect and ground, Sacred Spring is the place you will find the calm waters you seek. Are you searching for peace? Are you feeling stuck? Do you wish for someone to walk with you on your path and help guide you?
(765) 560-1167
Muncie,
IN
47304
& Online
Waitlist for new clients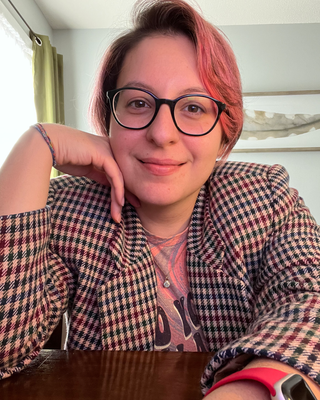 Idil Ugurluoglu
Pre-Licensed Professional, MS
Verified
You constantly find yourself stressed out and exhausted. You try to take care of yourself but there is never enough time or the tools you have aren't working. When you try to share your feelings with others, you don't feel heard and understood. You find yourself believing that you are not worthy. You used to be more energetic, lively, and confident but lately your anxiety is overwhelming. You want to figure out what is going on and break the cycle. You want to feel the love towards yourself and be able to trust others. Oftentimes you think of yourself as untraditional, but still want to feel connected and valued for who you are.
(765) 577-2749
Muncie,
IN
47304
& Online
Waitlist for new clients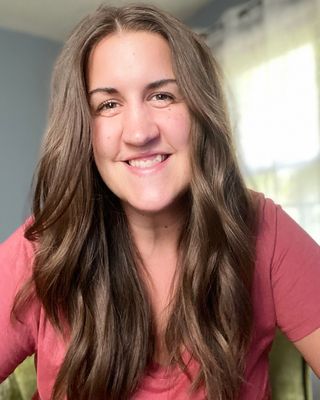 Kourtney Gallegos
Clinical Social Work/Therapist, LCSW
Verified
My expertise is in treating mental health and substance use concerns in a holistic and confidential manner. I know issues with trauma, anxiety and more can impact EVERY aspect of our lives and I am passionate about helping people lessen that negative impact. I'm skilled at providing a comfortable, social atmosphere to explore issues. I focus on 'the real shit' with a strong dose of humor and provide each person I see with an individualized and evidence based plan particularly suited for their own healing and recovery. We have survived 100% of our worst days. We've got this one.
(765) 201-7292
Muncie,
IN
47303
& Online
Waitlist for new clients
Waitlist for new clients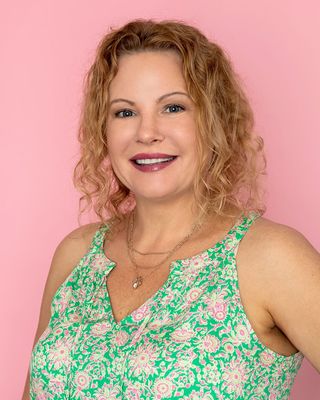 Erica Kane
I am a Licensed Clinical Psychologist and a Credentialed Health Service Provider in Psychology. I provide services individualized for every client. These services are available in-office or via telehealth. I accept most insurance plans. I provide mental health services to individuals, couples, and families. My therapy specialties include trauma, anxiety disorders, and depressive disorders. As a US Marine combat veteran, I also enjoy providing services tailored to veterans. I am an EMDR trained psychologist specializing in PTSD for treating several types of trauma.
(765) 238-4459
Office is near:
Muncie,
IN
47302
& Online
Waitlist for new clients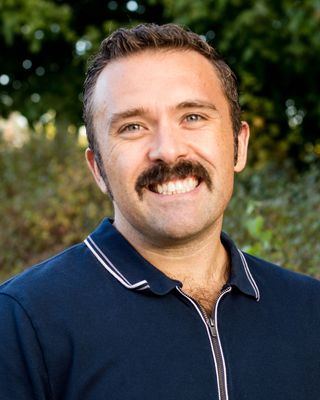 Bradley Wantz
Clinical Social Work/Therapist, MSW, LSW
Verified
I believe people are full of inherent strengths, waiting to be unlocked. My goal is to help you become the best version of yourself and accomplish your goals. By identifying your strengths, we can work together to overcome issues in your life. I don't fix people, and I don't tell them what to do. I believe in a therapeutic relationship that is built on empathy and equity.
(317) 434-8098
Office is near:
Muncie,
IN
47302
& Online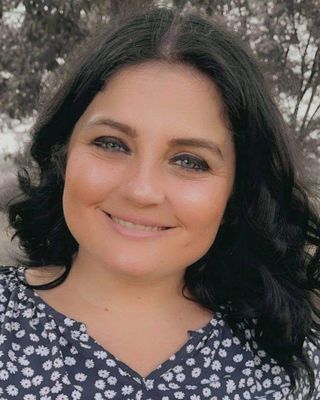 Jessica Jackson @ New Insights LLC
Clinical Social Work/Therapist, LLMSW
Verified
1 Endorsed
I specialize in working with LGBTQ+ folks, pre-teens, teens and adults on issues related to coming out, identity exploration, navigating marginalization, medical gender affirmation, and other topics. Overall, my approach is focused on empowering clients. I also provide support to clients seeking medical gender affirmation. I am teaching people how to relate to the world, until the world becomes more accepting. ( My work is 100% online. Please contact me at New Insights through the phone number provided on this page)
(574) 406-1784
Office is near:
Muncie,
IN
47303
& Online
---
See more therapy options for Muncie
---
Open Relationships Non-Monogamy Therapists
Open relationship counseling in Muncie for open relationship non-monogamy clients

If you are looking for help with open relationship in Muncie or for a Muncie open relationship non-monogamy therapist, these professionals provide open relationship therapy in Muncie and counseling for polygamy and polyamory.