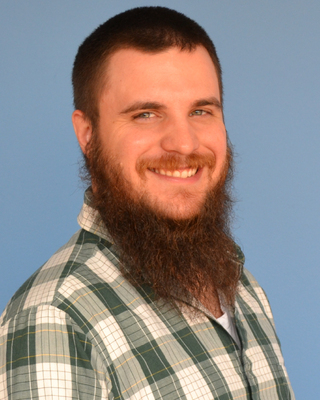 Brian M Griffin
Counselor, MA, LMHC
Verified
I'm Brian Griffin, a LMHC trained in
EMDR
. I specialize in military, combat and non-combat, related experiences including transitioning from military to civilian life. I am a veteran having served with the 82nd Airborne Division, Fort Bragg, NC as a Chaplain Assistant. I work with law enforcement, first responders and medical personnel as a special interest. I am passionate about coming alongside grief work, life transitions, end of life, chronic health issues such as pain or illness, stress management, and growing from dysfunction to thriving.
Jessica J Joslin
Counselor, MS, LMHC
Verified
3 Endorsed
I am an
EMDR
trained trauma therapist with experience in addictions, marriage and family, self harm, psychosis, suicidal thoughts, depression, anxiety, and borderline personality disorder.
I feel disconnected and alone. I don't have anyone around that really understands my problem. I don't want to burden my friends and family with my concerns. I'm worried someone will judge me if I tell them the truth. Have you had some of these thoughts? Fear of being judged or burdensome keeps a lot of people from finding the help they want.
(463) 210-1589
Brownsburg,
IN
46112
& Online
Harper Rose Counseling
Clinical Social Work/Therapist, MSW, LCSW, CSAYC
Verified
I truly love my job. I will laugh with you, challenge you, and support you. I enjoy being part of the process of change. I want to help you explore, heal, and grow. I have been serving individuals, children and families for 19 years. Allow Harper Counseling to help you find your joy, light, and strength so you can lead a happier and healthier life. I am
EMDR
Certified, and also Certified Sexual Abuse Youth Counselor (CSAYC). I have completed all required trainings for Trauma Focused Cognitive Behavioral Therapy (TFCBT). I look forward to serving you.
(317) 204-8997
Brownsburg,
IN
46112
& Online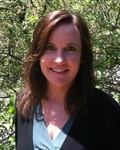 Mandy Beikes - Central Psychological Services
Clinical Social Work/Therapist, MSW, LCSW, LCAC
Verified
1 Endorsed
I have been in the fields of mental health and substance abuse for over 20 years. I enjoy working with all populations. In trying to navigate through substance abuse and mental health issues, there are many factors that envelope a person's ability to cope with life. I understand that asking for help can be difficult and identifying a need for change can induce some fears. I can help you identify any changes that are needed and offer encouragement and support through your journey of self preservation.
(317) 662-2233
Office is near:
Brownsburg,
IN
46112
& Online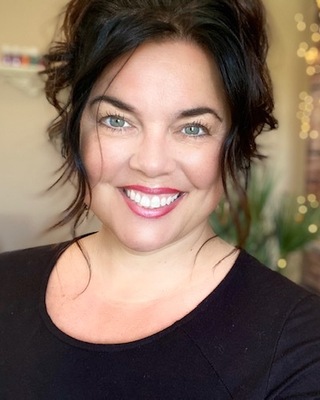 April Bordeau
Clinical Social Work/Therapist, LCSW
Verified
I am trained in
EMDR
, Theraplay and Trust Based Relational Intervention (TBRI) for parenting and attachment issues, and Prepare/Enrich to help couples.
A common phrase I hear is "I just feel stuck." The people who say that know there is something better out there, but they don't know how to move in that direction. My role is to help you better understand yourself, heal from whatever life has thrown at you, and make the most of who you want to be. Many people reach out because their lives seem to lack meaning, they don't feel worthwhile, they find some challenges overwhelming, or they just don't seem to feel joy from their relationships or activities. That's where we begin the work. We start where you are.
(317) 622-4912
Office is near:
Brownsburg,
IN
46112
& Online
Jane Roell
Clinical Social Work/Therapist, LCSW
Verified
There have been times in my life where I've looked around and realized that I am not where I want to be and understand how lonely and frustrating that can be. There are many things that get in the way of us reaching our full potential. It may be that we are stressed and unsure how to deal with life experiences or just an overwhelming sense of fear or sadness. Whatever the reason, my hope is to help support and encourage you to understand yourself better and how to best respond and cope with life's emotions and situations.
(317) 204-8122
Brownsburg,
IN
46112
& Online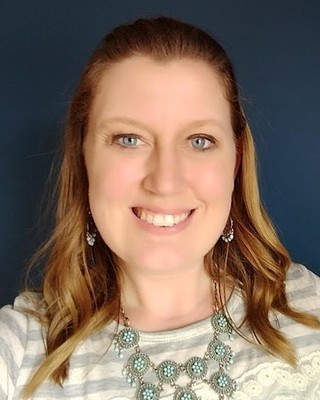 Mandi Klinger
I enjoy working with a wide range of clients including children, adolescents, adults, and couples. I understand the difficulties of life and the way that they can impact a person emotionally, in their school or workplace, and in their relationships. I aim to come alongside my clients as they navigate these difficulties to achieve greater peace and wellness in their life.
(317) 834-7423
Brownsburg,
IN
46112
& Online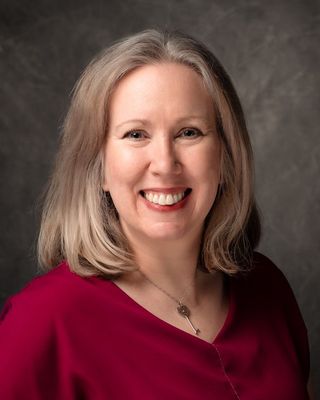 Chanda Boyden-Deidrick
Clinical Social Work/Therapist, LCSW, LISW, IMH-E, PMH-C
Verified
1 Endorsed
There are many reasons why therapy can be helpful. Facing overwhelming emotional experiences, living with traumatic memories, or simply not feeling yourself are all good reasons to seek help. These experiences often cause people to feel isolated and alone. Sometimes it results in an individual having feelings, thoughts, or behaviors that are scary or overwhelming. Therapy allows an individual to form a collaborative and trusting professional relationship with a skilled clinician who accepts you as you are and supports your path towards growth, change, and healing.
(463) 241-6719
Brownsburg,
IN
46112
& Online
Michelle Whitaker
Clinical Social Work/Therapist, LCSW
Verified
There are many reasons why someone might want to come to therapy. Are you feeling sad, worried, irritable or angry most of the time? Maybe it just feels hard to regulate your mood. You may have experienced trauma. You could be going through a difficult time in your life due to stress, grief or life changes. Your relationships with your friends or responsibilities at school might feel overwhelming or hard to manage. If you're a parent, you might notice these changes in your child or teen. Any of these situations can leave you feeling lonely, stuck or hopeless. I am here to help provide compassion, hope and trauma-informed care.
(317) 961-5817
Brownsburg,
IN
46112
& Online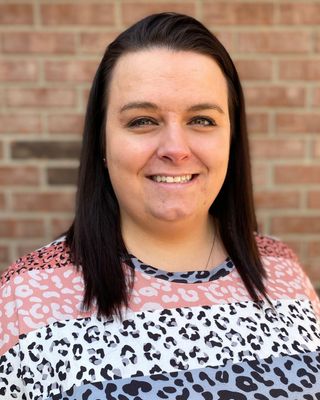 Angel Brooks
Clinical Social Work/Therapist, LCSW
Verified
1 Endorsed
The Willow Center is a DMHA-certified outpatient substance use treatment and mental health counseling center. It is our privilege to offer our clients a uniquely better experience, individually designed to ensure a future of good health, happiness, and positive life-change that brings pride and joy to them and to their families. We stand proudly with our clients in their journeys of wellness and recovery. I hope that through my direct style of therapy and compassionate accountability I can help you find your way to a more fulfilling life.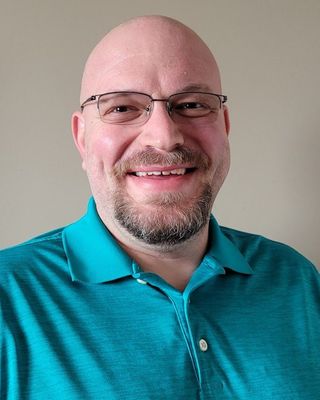 Randy L Clark
Clinical Social Work/Therapist, LCSW
Verified
The story of our lives often shape our day to day experiences. As we open up to our story and how we ended up at a certain space in our lives, we begin to see patterns. We begin to see unhealthy ways we have responded to people, relationships that have been less than productive, or events that unfolded different than we had hoped. In order to grow and set a new course, we need to identify the patterns that have lead us here. Therapy is about doing just that - uncovering underlying, most the time subconscious, ways of thinking, so that we can become the people that we want to be.
(317) 676-6755
Brownsburg,
IN
46112
& Online
Jessica J Joslin
Jane Roell
Michelle Whitaker
Randy L Clark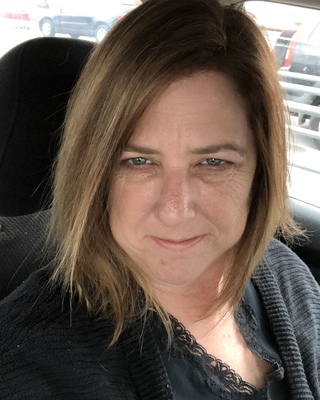 Susan Soares
Clinical Social Work/Therapist, MSW, LCSW
Verified
Have you ever just felt that your life was completely out of balance? So many people feel this way but don't know where to start to get in back into a healthy mental space for themselves. Without balance in our life, we cannot live into being our true selves. We often feel depressed or anxious or angry and do not know why. I want to help you find your balance and rediscover your true self. I have over 15 years of experience working with both adults and children. I am passionate about helping people heal from traumas that have occurred in their life as well as working with depression, anxiety and ADHD in both kids and adults.
(317) 662-2839
Office is near:
Brownsburg,
IN
46112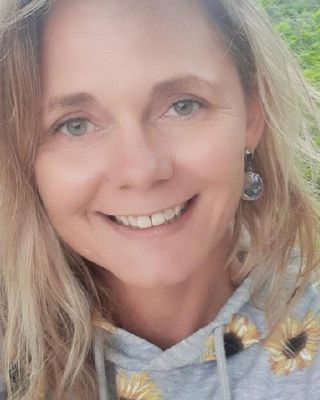 (463) 263-9231
Brownsburg,
IN
46112
& Online
---
See more therapy options for
---
EMDR Therapists
Who is EMDR for?
EMDR
was initially developed as a treatment for individuals with post-traumatic stress disorder (PTSD), for whom memories of a deeply distressing experience can be inadvertently triggered by random everyday events. The procedure has since been applied in the treatment of many other conditions. For example, it is used by some therapists to treat anxiety disorders including panic and phobias, depression, dissociative disorders, eating disorders, obsessive-compulsive disorders, and some personality disorders. It is suitable for adolescents and adults.
Why do people need EMDR?
People need EMDR as a way to manage distressing memories that in some way hamper the ability to function in the present. The procedure is believed to target the way memories are stored in the brain. Evidence indicates that past disturbing experiences cause ongoing distress because they were not adequately processed, and when such memories are triggered in the present, they are accompanied by all the emotions, thoughts, and physical sensations as the initial experience.
What problems does EMDR treat?
First and foremost, EMDR is intended as a treatment for
PTSD
, to defuse distressing memories that intrude on and impair everyday functioning. It is also often used to help those who are subject to
panic attacks
,
phobias
, and other forms of
anxiety
. In addition, EMDR has been used to treat individuals with depression, eating disorders, and personality disorders.
What happens in EMDR therapy?
First the therapist takes an individual's history, and then the therapist and client decide which distressing experience(s) will be the target(s) of the exercise, delivered via a side-to-side visual stimulus requiring lateral eye movements. The client will be asked to activate thoughts, feelings, and any body sensations related to the troubling experience. The eye movements are said to reduce the emotional charge of the memory, so that the experience can then be safely discussed with the therapist and digested, minimizing its ability to trigger anxiety.