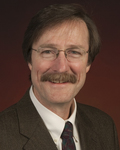 Paul M Spengler
Psychologist, PhD, HSPP
Verified
1 Endorsed
My experience includes over 40 years as a therapist with training in individual, couple, and
family
counseling.
Thank you for considering working with me to achieve personal growth and change. For therapy clients, I seek to provide you with a safe and secure environment where you can explore your private thoughts and feelings and achieve the change you desire for a healthy and satisfying life. You have reached my web page on my therapy services. (If you are interested in other aspects of my practice, including psychological and forensic evaluations, please call my office for more information).
(765) 308-0001
Office is near:
Anderson,
IN
46016
& Online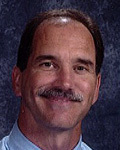 Bradford McClarnon
Marriage & Family Therapist, MS, EdS, LMFT, LMHC, MAC
Verified
As a counselor and consultant for over 20 years, I have had the privilege to work with a variety of clients in diverse settings. My licenses and certifications also reflect a diverse background and experience as a Master Addictions Counselor (MAC),
Family
and Marriage Therapist (LMFT), Mental Health Counselor (LMHC), Master Career Counselor (NCCC, MCC) and Employee Assistance Consultant (CEAP). The primary focus of my experience has been in
family
, marriage, career and substance abuse counseling. In general, I use an eclectic approach to counseling but tend to emphasize cognitive-behavioral and solution focus.
(317) 891-5842
Office is near:
Anderson,
IN
46011
& Online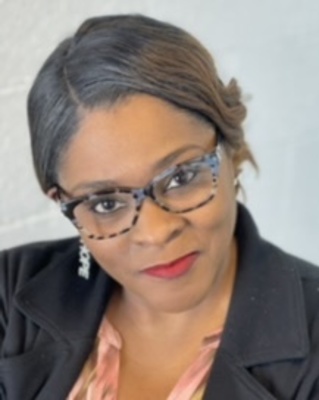 Hope Chest Tikkun Olam Center LLC
Clinical Social Work/Therapist, LMSW
Verified
1 Endorsed
Our treatment experience include: Crisis Management, Substance Abuse, Trauma, PTSD, Suicide Assessment, Sexual Misconduct, Anger Management, Behavioral/Emotional Disorders,
Family
/Parental/Group Counseling, Child Abuse/ Neglect, Depression & Anxiety.
Are your struggling with anxiety, depression, or post-traumatic stress? Do you desire tools to reduce and manage these symptoms? We are a client-centered organization here just for you. We believe FEAR is your number one enemy. Fear attacks the minds of millions causing spiritual, mental and physical illness. Freedom from fear is the only way to live the wholesome life promised to you.
(765) 217-5138
Office is near:
Anderson,
IN
46016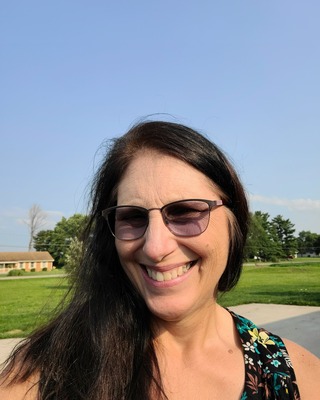 Tamra L Rigdon
Clinical Social Work/Therapist, LSW, LAC
Verified
I believe that you, the client are the driving force in therapy. I strive to collaborate with each individual, utilize client feedback throughout our sessions and focus on making connections between thoughts, feelings, and behaviors. Most importantly I focus on ensuring that my clients feel safe, respected and we are focusing on bringing new tools to the table to assist with helping individuals struggle with anxiety, relationships, PTSD, depression, and addictive behaviors. As a team working together we will empower you to find your strengths and build a stronger foundation for your new and continuing journey.
(765) 309-0037
Anderson,
IN
46013
& Online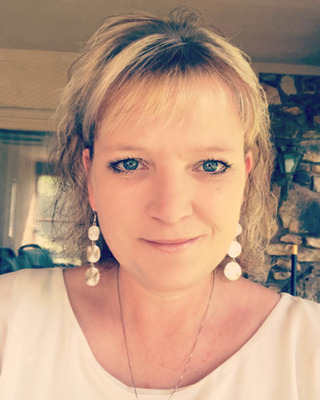 Healing Conversations, LLC
Clinical Social Work/Therapist, MSW, LCSW, PMH-C
Verified
Life isn't always easy. Sometimes, even the strongest people amongst us need a little bit of help to work through some of life's more challenging problems. Everyone has battles to fight and hurdles to overcome at some point. Whether you struggle with anxiety, depression, self-esteem, or any other issue, you should know that there is hope for a better tomorrow. You might be initially hesitant to seek out help and support for personal matters, but when you do, you will feel confident that you are taking a courageous first step towards getting to a better place and being a better you. Visit: http://www.healingcllc.com
(765) 204-0657
Anderson,
IN
46012
& Online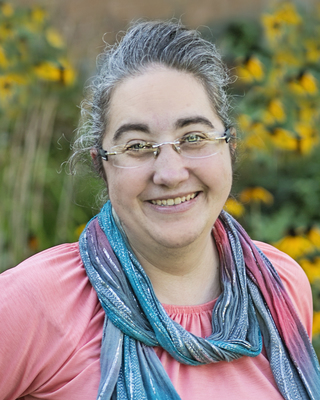 Melinda DeTar
Counselor, LMHCA
Verified
No matter where you are on your growth journey, I am here to walk with you. Whether struggling with relationships, emotions, curveballs in life or are simply looking to grow, I take a holistic approach to encourage, educate and work towards collaborative goals. Growth is not always comfortable, simple or easy to embrace. Yet growth is beautiful and produces wonderful long-lasting effects in our lives.
(765) 300-4998
Anderson,
IN
46012
& Online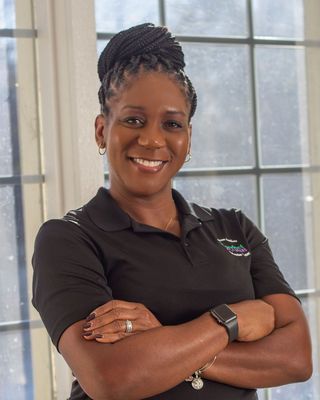 Conduct Curb, LLC
I specialize in Autism Spectrum Disorder. Using the principles of Applied Behavior Analysis, I concentrate on behaviors and skill deficits secondary to Autism, e.g., Physical Aggression; Verbal Aggression; Property Destruction; Tantrums; Refusals; Inappropriate Public Behavior; Problem Behaviors with Communicative Functions; Peer Relationships; Activities of Daily Living; Toileting; School-Related Behaviors, etc. My clinical staff of BCBAs & RBTs and I work with the diagnosed individuals and their families to operationalize, assess, and develop plans to address skill deficits and/or identified maladaptive behaviors.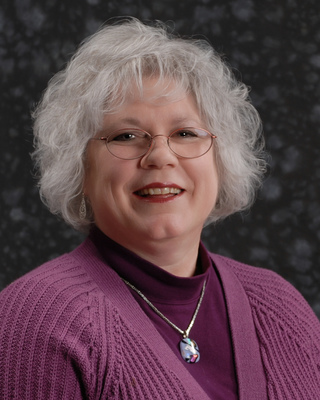 Roxanne Brunsman
Clinical Social Work/Therapist, MSW, LCSW
Verified
How can I help you? I have over 20 years of experience helping individuals, couples and families struggling with interpersonal and relational issues. My experience and expertise includes issues relating to sexual dysfunctions and other intimacy issues, trauma due to domestic violence or childhood abuse, anxiety disorders especially PTSD, mood disorders and parenting issues.
(765) 313-8836
Anderson,
IN
46016
& Online
Waitlist for new clients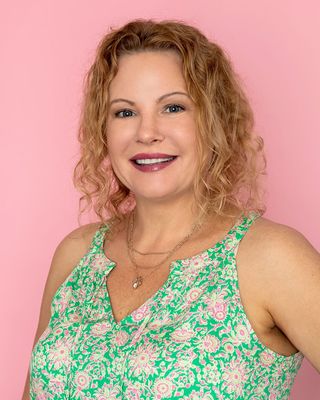 Erica Kane
I am a Licensed Clinical Psychologist and a Credentialed Health Service Provider in Psychology. I provide services individualized for every client. These services are available in-office or via telehealth. I accept most insurance plans. I provide mental health services to individuals, couples, and families. My therapy specialties include trauma, anxiety disorders, and depressive disorders. As a US Marine combat veteran, I also enjoy providing services tailored to veterans. I am an EMDR trained psychologist specializing in PTSD for treating several types of trauma.
(765) 238-4459
Office is near:
Anderson,
IN
46011
& Online
Waitlist for new clients
Not accepting new clients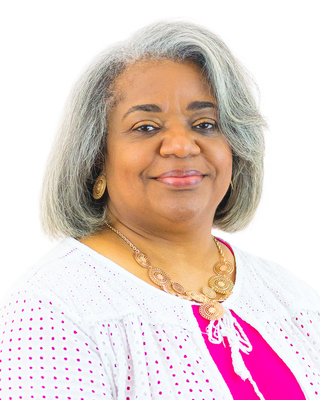 Tamala (Tammy) Johnson
Clinical Social Work/Therapist, MSW, LCSW
Verified
1 Endorsed
Are you in need of an appointment this week? As an experienced therapist, I know mental health issues can feel urgent. Are you stuck, sad or experiencing anxiety? Is your marriage or relationship in a rut? Are you feeling marital conflict or distress? Perhaps, there is a state of brokenness from trauma experiences, feelings that you are not good enough or it is unclear as to what is the problem. While we cannot change your difficult and stressful situations of the past, we can work together to identify what is contributing to these challenges in your life and find solutions to live your best life. Take the healing path to wholeness
(317) 401-8714
Office is near:
Anderson,
IN
46011
Not accepting new clients
Not accepting new clients
SEA Therapy LLC
Drug & Alcohol Counselor, LMHC, LCAC
Verified
Hello! I am a mental health counselor in Northern Indiana, who uses complete telehealth services. Anyone in the state of Indiana can be seen, from any location, home, car, private office at work! This allows for convenience & comfort to address those issues that are most troubling to you. I've been in the field of mental health & addiction since 1990, having obtained my first Masters in Counseling in 2000 & a Masters in Psychology in 2017. I am licensed in both mental health & clinical addiction. My preference with Telehealth is adults, but I will see some older teens, depending on the circumstances.
(574) 891-8185
Office is near:
Anderson,
IN
46012
Not accepting new clients
Waitlist for new clients
Katelin Wagoner
Counselor, MA, LMHC, CSAYC
Verified
1 Endorsed
My approach to counseling is client-centered; I work with you to create the best-fit treatment to your needs. I work with adults, adolescents, and children on a variety of issues. Our goal together will be to help you feel more in tune with yourself and navigate life with a healthy perspective. I have been providing therapy services since 2017. Prior to private practice, I worked with families involved in the child welfare system who have experienced abuse, neglect, addiction, sexual trauma and community violence. I am proud of you for starting this journey for yourself, whether that is with me or another provider.
(317) 751-2642
Office is near:
Anderson,
IN
46012
& Online
Waitlist for new clients
Leslie Inlow
Clinical Social Work/Therapist, LCSW, LCAC
Verified
4 Endorsed
ATTENTION ALL STRUGGLING IN RELATIONSHIPS AND/OR WITH PROBLEM DRINKING: You are ready to face your demons. You've had experiences in life that still haunt you, like a bad childhood, a horrible break up, or the death of a loved one. You've been able to maintain a sense of normalcy, but underneath the surface you are in emotional pain & you can't quite put your finger on it. You may have turned to alcohol or drugs numb the pain or feel alive. You know you're a good person and have every reason to be happy, and yet you can't seem to FEEL completely happy and well. There's a disconnect between your mind and your heart/soul.
(317) 674-1124
Office is near:
Anderson,
IN
46011
& Online
More Therapists Nearby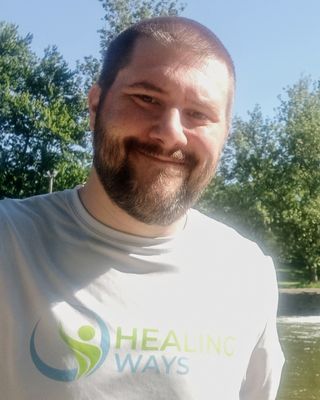 Philip Ellison-Hines
Marriage & Family Therapist Intern
Verified
I service clients facing a wide range of conflict whether it is depression, anxiety, adolescent issues, couple's conflict, or
family
struggles.
Have you ever wondered, "Who am I? Whose life is this?" Have you asked yourself, "What is my purpose?" These are questions I love exploring with clients, whether individually, within a relationship, or with entire families. These questions can leave you feeling lost or hopeless, and miserable. But change is possible. Perhaps counseling hasn't worked in the past. Hypnotherapy or holistic wellness may be another option in your search for yourself.
Waitlist for new clients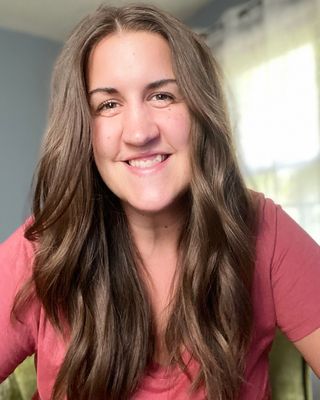 Kourtney Gallegos
Clinical Social Work/Therapist, LCSW
Verified
My expertise is in treating mental health and substance use concerns in a holistic and confidential manner. I know issues with trauma, anxiety and more can impact EVERY aspect of our lives and I am passionate about helping people lessen that negative impact. I'm skilled at providing a comfortable, social atmosphere to explore issues. I focus on 'the real shit' with a strong dose of humor and provide each person I see with an individualized and evidence based plan particularly suited for their own healing and recovery. We have survived 100% of our worst days. We've got this one.
(765) 201-7292
Pendleton,
IN
46064
& Online
Waitlist for new clients
Kaylee Durnell
Clinical Social Work/Therapist, LCSW
Verified
1 Endorsed
My approach is strengths-based, compassionate, humanistic, and personally tailored to each individual client. I work with those struggling with trauma, anxiety, depression, life changes, behavioral concerns, parent-child bonding, grief/bereavement, and stress management. I have specialized training in women's health, pregnancy and postpartum issues, and those recovering from traumatic events.
(765) 275-9209
Pendleton,
IN
46064
& Online
---
See more therapy options for Anderson
---
Family Therapy
Family relationships often affect psychological well-being and, regardless of the origin of an issue, or whether it may be the "individual" or "family" who is presenting it, involving the family in the solution can be of great benefit. Families participate directly in sessions during which the family therapist helps conversations in a way that draws upon and builds the strengths, wisdom and support of the wider family unit.