Waitlist for new clients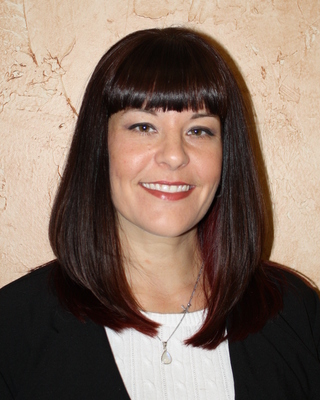 Torrie L Benson-Pryor
Clinical Social Work/Therapist, LCSW
Verified
My experience in social services consists of 20+ years of growth, first as a case manager and Social Svc. Director prior to licensure, then clinical experience as a child and family therapist in community mental health, an LCSW in an small group practice, and now my own practice since February 2016. I have extensive knowledge working with people living with grief/loss, Childhood trauma, Depression, Anxiety/Panic disorders, PTSD, ADHD, Bipolar disorder, and Personality disorders. I am experienced and passionate about working with First Responders, Military, Medical Professional, and anyone that has had traumatic experiences.
(815) 322-6310
Woodstock,
IL
60098
& Online
Waitlist for new clients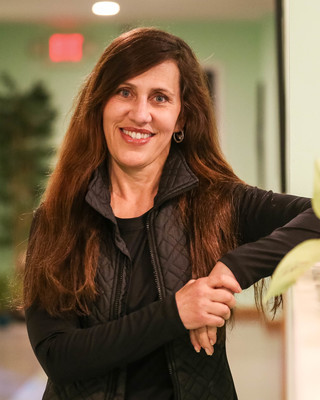 Cindy Forster
Psychologist, PsyD
Verified
1 Endorsed
I have over 25 years experience providing outpatient therapy and providing integrated psychological services in a large area hospital system. I specialize in Health Psychology and Behavioral Medicine. With an emphasis on behavioral health using supportive, cognitive-behavioral therapy, I see patients with anxiety, stress, depression, chronic pain and fibromyalgia, eating disorders, weight loss, smoking cessation, headaches, marital discord, family discord, issues of aging, grief and loss, the psychological aspects of cancer treatment, coping with medical conditions, and managing diabetes. I am also a DBT therapist.
(224) 263-0943
Woodstock,
IL
60098
& Online
Mindy R Tomlinson
Counselor, MA, LCPC
Verified
1 Endorsed
The poet Rumi said, "The wound is the place where the Light enters you." Emotional wounding is a very real part of human experience. It can happen as a result of trauma, loss, rejection, a serious health diagnosis or unwanted change. Like a physical wound, if left untreated it can become infected and lead to symptoms like anxiety and depression. My name is Mindy Tomlinson and I am a Licensed Clinical Professional Counselor. I work with individuals to heal their wounds and enter the light where insight, clarity and acceptance lead to a renewed sense of normalcy and peace in their lives.
(815) 345-2693
Woodstock,
IL
60098
& Online
Waitlist for new clients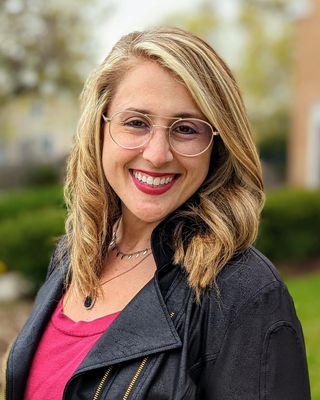 Lindsay Keisman
Counselor, LCPC
Verified
6 Endorsed
Be the change you wish to see in the world - Gandhi. I work with individuals and couples looking to create a new path to change. I have advanced training in the Gottman Method of couples therapy and aim to help couples resolve the underlying issues that come up time and time again, and rebuild that sense of intimacy and connection. I believe that healthy relationships change the way we interact in all arenas of our life and allow us to be the person we want to be. To love openly with affection, but also with the ability to resolve our conflicts is what I wish for each couple I work with.
(815) 664-3005
Woodstock,
IL
60098
& Online
Waitlist for new clients
Carol Fetzner
Counselor, MS, LCPC, NCC
Verified
1 Endorsed
I have 26 years experience in the provision of therapy in an outpatient setting to treat a diverse array of presenting problems. I assist clients in problem solving more productive and healthier ways to cope with their unique challenges. A guiding principal in my work is to aid clients in achieving congruence between the person they wish to be and the person they are, thereby continually striving for authenticity. I wish to aid my clients in achieving their fullest potential in order to live gratifying lives personally and professionally.
(815) 345-4028
Woodstock,
IL
60098
& Online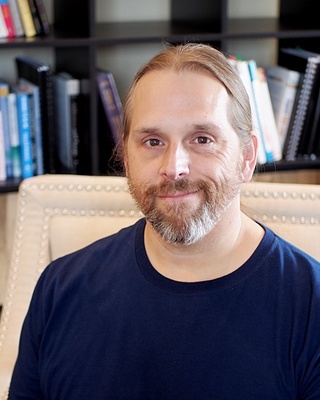 Richard McCoy
Counselor, MA, LCPC
Verified
1 Endorsed
Do you feel like you have somehow became lost on the pathway of your life? Losing touch with those wonderful and unique parts of ourselves often leaves us feeling powerless and keeps us from moving forward to the bigger and better things we deserve. If you feel that the time to find yourself again is now, I would be happy to assist you to get back on the path to empowerment so you can get to where you're supposed to be.
(815) 600-7999
Woodstock,
IL
60098
& Online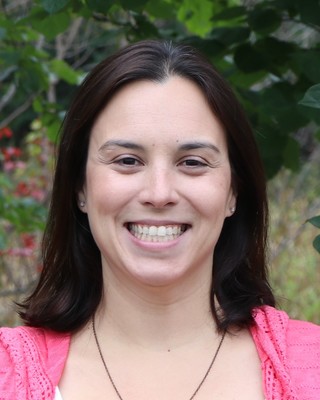 Sarah Jones
Counselor, LCPC, MA, BS
Verified
"My passion is working with children and adolescents ranging in age from 3-17; I also have experience with young adults. My specialty areas include ADHD, behavioral issues/aggression, anxiety, struggles with self-esteem and/or identity, emotional/mood difficulties, and childhood trauma/abuse. I also enjoy providing parent training and support. I have engaged in the practices of talk, play, sand tray, cognitive behavioral, lifestyle assessment, and other forms of expressive therapies to assist my clients in altering their behaviors, communicating their needs effectively, managing their anxiety/ mood, or processing past trauma.
(779) 246-3679 x703
Woodstock,
IL
60098
& Online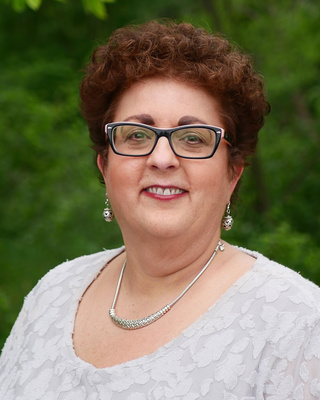 Shira Greenfield
I have a passion for working with younger people who are experiencing many of life's firsts: first love, first heartache, first time leaving home, etc. I have taught a court ordered class on Parenting Through Divorce for 20 years and have helped many children and adults through that intense life transition. More recently I have worked with people who are struggling with a different life transition--those who are entering their "third act" of life and considering developing new meaning and satisfaction in life after they have launched their children.
(815) 475-9305
Woodstock,
IL
60098
& Online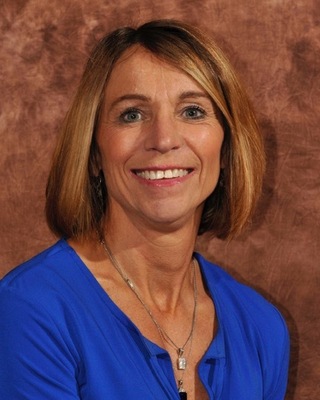 Cheryl Renee Runion
Counselor, MA, LCPC, LSOE, LSOTP, CADC
Verified
I have 38 yrs of success working with various diverse populations; focused on using innovative methods to design therapy around individual, family and couples needs & life goals. I am invested in helping my clients overcome personal struggles and succeed in achieving their goals and desired changes. I enjoy working with teens/young adults and their families and are successful in guiding the family system through the tough journey of adolescence and launching into independence. I use new concepts in the M.H. field to adapt therapy to individual client needs as changes in our society create new clinical concerns in our daily lives.
Amanda Karlen-Eannarino
Counselor, PsyD, LCPC
Verified
2 Endorsed
I have been providing psychological services to Mchenry county for the last 14 years. My experience is diverse and my approach to therapy is evidenced-based. I comprehend mental health issues from not only a psychological, but also from a social and neurological perspective. With this being stated I have developed a unique and comprehensive understanding of my clients. I have worked with several challenging clients and pride myself in my ability to modify treatment interventions for each client's unique needs. Essentially treatment is a team approach and I am here to walk with the client on the path to recovery.
(815) 390-4835
Office is near:
Woodstock,
IL
60098
& Online
Not accepting new clients
Sara A Forster
Clinical Social Work/Therapist, LSW, CADC
Verified
I has experience and knowledge working with individuals who live with; depression, anxiety, bi-polar, personality disorders, schizophrenia, PTSD, substance abuse disorder, suicide and self-harm, LGBTQ+, grief, and family functioning. I have an education in evidence-based therapies such as but not limited to: cognitive behavioral therapy (CBT), mindfulness, motivational interviewing, harm-reduction, and SMART recovery. I acknowledges the uncertainty that comes with attending therapy but that is a part of the process. Fear will try to keep you from taking the first step, don't give into it, go into it afraid as you're not alone.
(815) 859-8087
Office is near:
Woodstock,
IL
60098
Not accepting new clients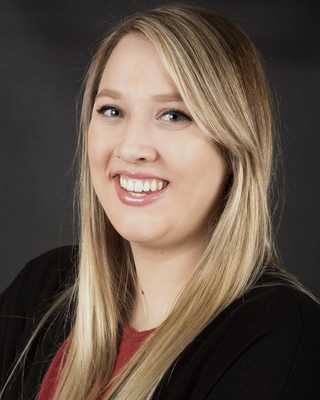 McKenna Smith
Licensed Professional Counselor, LPC
Verified
Reaching out for help in our most vulnerable moments can be overwhelming and scary. Sometimes our self talk convinces us that we should figure it out on our own, or that our problems aren't as bad as they could be - and we find ourselves hesitant to make that next step. I will meet your bravery and vulnerability with compassion, curiosity, feeling, and a bit of humor. I want to center what matters to you, develop skills and abilities, and help you rediscover a fullness in being alive and in your body.
(815) 331-8768
Office is near:
Woodstock,
IL
60098
& Online
---
See more therapy options for Woodstock
---
TRICARE Therapists
Tricare covers health benefits for seven uniformed service organizations: Army, Navy, Marine Corps, Air Force, Coast Guard, Public Health Service and the National Oceanic and Atmospheric Administration.