Kijuana Boulrece
Counselor, MBA, LCPC, NCC
Verified
1 Endorsed
Anxious? Depressed? Conflicted? What experiences have shaped your life? Whether you are faced with issues related to anxiety, depression, couple distress, parenting issues, or TRAUMA- there is HOPE. Life has adversity. It is not so much as "what happened to you", but how adversity is processed within yourself. My desire is to help clients regain hope, heal, feel less anxious, more secure, and become UNSTUCK. I desire to help my clients understand the root issues that cause emotional and psychological distress to develop a stronger sense of self so that they can live a more fulfilled life. Just remember that you matter.
(630) 912-0441
Saint Charles,
IL
60174
& Online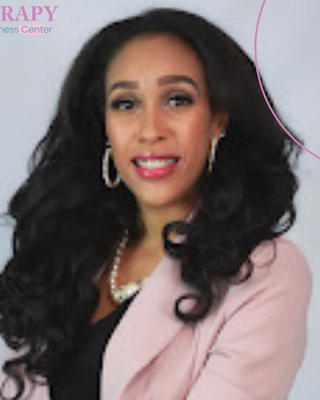 Ashley M Starwood
Clinical Social Work/Therapist, LCSW
Verified
Self-discovery is a journey that many people find themselves struggling to understand. There is a complexity to human relationships that can further complicate this journey. I want to help you find the love and the light within your relationships and self in order to help you create and mold a better YOU.
(630) 496-5116
Saint Charles,
IL
60174
& Online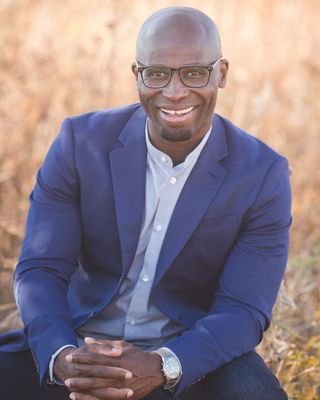 Miva Psychotherapy
Licensed Clinical Professional Counselor, MS, LCPC
Verified
1 Endorsed
As a trauma informed psychotherapist, I help individuals struggling with relationships, depression, anxieties, mood disorders, stress, panic attacks, emotions, certain behaviors, sexual and abuse history, goal setting and life adjustments and transitions. Many of my clients have experienced lots of emotional distress. Many are experiencing relationship issues they feel are insurmountable, flashbacks, Self- esteem, confidence and intimacy problems. They are looking to change, break cycles. They feel exhausted, nothing they tried on their own has worked. They are looking for direction, guidance and support. I'm here to help.
(630) 348-9656
Saint Charles,
IL
60174
& Online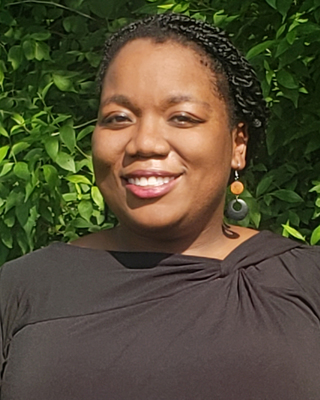 Jendaya Clark
Counselor, LCPC, CADC
Verified
Let's talk through some of the challenges which may have been lingering in mind for a long time. Often times we can find these challenges can limit you from taking the next step in your life, and I understand having some of those experiences as well. Perhaps some of those feelings include feeling anxious or down about a variety of things, or perhaps struggling with conflict within your family that make even the smallest decisions seem impossible.
(815) 384-1573
Office is near:
Saint Charles,
IL
60174
& Online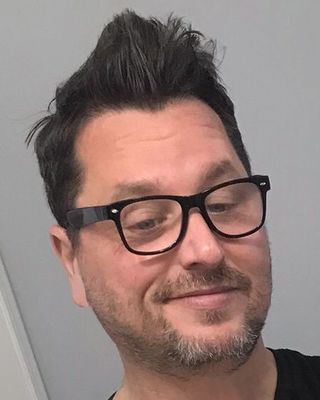 Shawn Léon Nowotnik
Clinical Social Work/Therapist, LCSW
Verified
1 Endorsed
Making the decision to seek help can be a monumental task and selecting the right therapist can be challenging. I can provide you with a therapeutic relationship that will feel safe and collaborative so that it can serve as the basis for healing. My goal is to work with you in assessing your strengths, exploring challenges, working to overcome barriers, and returning you to a peaceful and productive state. I will work with you to create a treatment plan that suits your personality and needs. Sometimes, all you need are the right words at the right time to change how you see the world…including yourself.
(331) 254-4482
Saint Charles,
IL
60175
& Online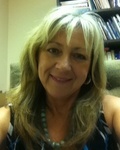 Nancy Robin Krtek
Clinical Social Work/Therapist, ND, LCSW, LCSW-R
Verified
Therapeutic interventions include integrative approaches along with Cognitive Behavioral Therapy, Dialectical Behavioral Therapy, Acceptance and Commitment Therapy, Schema Therapy, Psycho-Education, as well as Eastern philosophical tenets, and EMDR. If you deal with Mood Disorders, Anxiety Disorders, Addiction issues, a Trauma history, Dissociative Disorders or Personality Disorders, you will receive competent, compassionate and empathic care. Treatment needs can be met through individual therapy, family therapy, couples therapy and/or group therapy. Other issues that I can help you with are Eating Disorders, Weight management, Pain management/somatic issues. as well as Grief/Loss issues. Check out my Facebook page "Nancy Krtek Mind/Body Practitioner."
(630) 282-6959
Saint Charles,
IL
60174
& Online
Alisha Rybicki Barnum
Counselor, MA, LCPC, NCC, CCTP
Verified
5 Endorsed
My professional emphasis is women's wellbeing and relationship wellbeing. I am passionate about working with women who are struggling with infertility, perinatal mental wellness, hardships and loss, post-partum anxiety and depression. Whether you are a SAHM or working mom, trying to balance the role of motherhood while attending to other responsibilities can be challenging.
(847) 550-3725
Saint Charles,
IL
60174
& Online
Dr. Seida Hood
Clinical Social Work/Therapist, DSW, LCSW
Verified
5 Endorsed
I'm so glad you've taken the first step towards better health! Starting is always the toughest part, but Therapists are human too! So when you step into my office, I promise to always work my absolute hardest to help you accomplish your goals! Don't know your goals? No problem! I love helping my clients re-discover how amazing they already are! Next, we work together to figure out an action plan to help you live your best life! I'm not the stuffy Therapist type. I love coffee (Starbucks), singing in the rain, dancing, laughing and long walks down the aisle of Target! Now onto the more important, professional stuff…
(630) 489-6170
Office is near:
Saint Charles,
IL
60175
& Online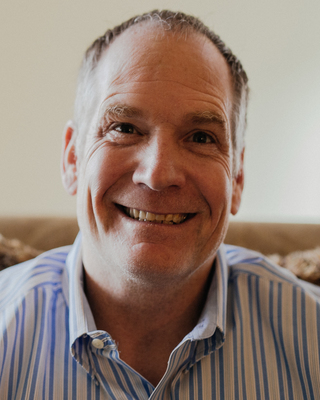 Randall E Bennett
Marriage & Family Therapist, MA, LMFT, LCPC
Verified
I have over 30 years of clinical experience. Having been around for this long I have significant experience treating a wide range of issues including depression, anxiety, OCD, Panic Disorders, ADD, addictions, relational difficulties, family turmoil, life transitions, parenting skills, physical health problems, and sexual dysfunction. I treat every client and condition with dignity and respect. Most importantly, I get results. When a client comes to see me they quickly begin to experience a sense of hope. I have the unique ability to create a safe environment where transformational change can and does occur!
(630) 686-3118
Office is near:
Saint Charles,
IL
60175
& Online
Kristin M Anderson
Psychologist, PhD, LCP
Verified
1 Endorsed
I use an empathetic and empowering approach and favor interventions that focus on deepening your relationship with yourself, increasing your self-awareness and improving your relationships with others. I work with emotions, helping you to understand what, why and how to manage them and how to discover the wisdom they hold. I use a variety of strategies including cognitive/behavioral, psychodynamic, solution focused, dialectic behavior therapy and mindfulness meditation. I help you seek the sources of support available to you, both internal and external, and to create a balanced life that enables you to achieve your goals.
(630) 984-6680
Office is near:
Saint Charles,
IL
60174
& Online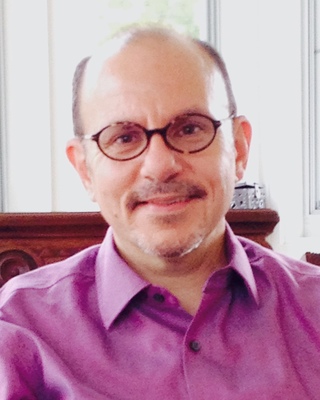 Mark L Ramirez
Counselor, MA, LCPC, LMFT
Verified
I enjoy treating individuals who feel "stuck" in their lives. There are many obstacles in life that create dismay and life dissatisfaction including phase of life issues, grief and loss, issues with intimacy and attachment, career dissatisfaction, unresolved family of origin issues and impulsive/compulsive coping behaviors to name a few. I enjoy helping people getting back to thriving and feeling generally content with themselves and their lives.
(630) 280-3828
Office is near:
Saint Charles,
IL
60174
& Online
Shawn Léon Nowotnik
Nancy Robin Krtek
Alisha Rybicki Barnum
Randall E Bennett
Filmore Foundation
Mack's Empowerment Counseling LLC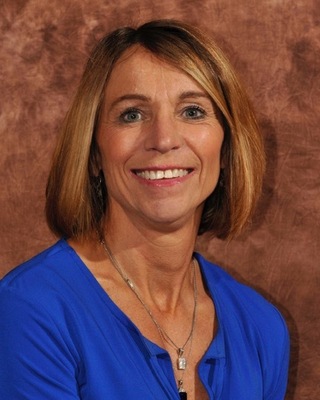 Cheryl Renee Runion
Counselor, MA, LCPC, LSOE, LSOTP, CADC
Verified
I have 38 yrs of success working with various diverse populations; focused on using innovative methods to design therapy around individual, family and couples needs & life goals. I am invested in helping my clients overcome personal struggles and succeed in achieving their goals and desired changes. I enjoy working with teens/young adults and their families and are successful in guiding the family system through the tough journey of adolescence and launching into independence. I use new concepts in the M.H. field to adapt therapy to individual client needs as changes in our society create new clinical concerns in our daily lives.
(847) 641-2372
Office is near:
Saint Charles,
IL
60174
---
See more therapy options for
---
Marriage Counseling Therapists
How does marriage counseling work?
Marriage
counseling works by teaching couples concrete skills to communicate with one another and solve disagreements in healthy ways. A trained mental health professional works with both members of a couple to explore difficulties the couple may be having and helps them develop skills to address these matters. Couples who don't have any difficulties but want to prepare for marriage may develop skills for the future.
How long does marriage counseling typically last?
Marriage counseling is a short-term form of therapy; the process may last between four and eight sessions. Other forms of relationship guidance from mental health professionals, such as couples therapy, are longer lasting, may focus on the past rather than just the present, and are tailored to the individual couple and their emotions, history, and patterns in the relationship. Couples therapy often lasts for 12 weeks or longer.
Is marriage counseling effective?
Marriage counseling helps many couples develop relationship skills that may not have been acquired or tested in a relationship; partners may be better able to communicate and address conflict following counseling. However, there are many different forms of marriage counseling, and this form of counseling does not have as strong an evidence base as other modalities such as couples therapy.
Is marriage counseling effective if only one partner wants to go?
Yes, marriage counseling can still be effective if one partner convinces the other to engage in the process. Of course, whether counseling is effective depends on the couple's commitment to work on their relationship; however, the short-term, skills-based nature of marriage counseling makes it a relatively easy "ask" of a partner, and the hesitant individual may see its value once counseling begins.