Not accepting new clients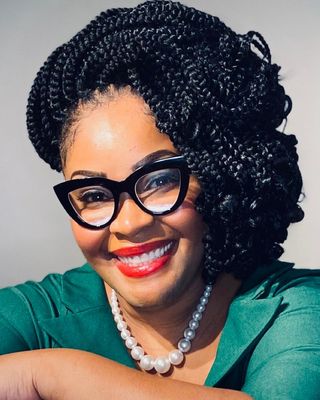 Jessica Crunkleton
Counselor, LMFT, LCPC, LPC, CADAC, EMDR
Verified
My mission is to provide clients of all ages with a safe, nonjudgmental space where they can truly feel heard, respected, & empowered. I'm a Licensed Marriage & Family Therapist, Mental Health Counselor, Certified EMDR Therapist, & Sandtray Therapist. I treat a variety of issues. I believe clients want a therapist who is genuine, compassionate, trustworthy, smart, & funny. They want a therapist who cares about them, wants to hear their story, supports them through the "hard" stuff, teaches them tools to solve problems on their own, celebrates their wins, & helps with accountablity when needed. If this sounds like you, let's talk.
(618) 423-8279
$90 (individual)
, 
$100 (couples)
Not accepting new clients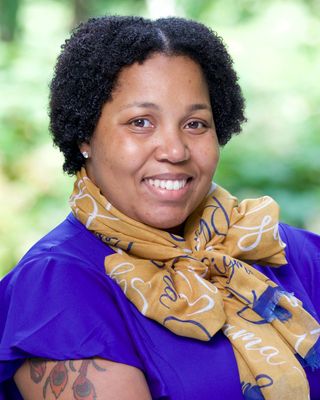 Candyce Hurd
Licensed Clinical Professional Counselor, LCPC
Verified
I am an Army Veteran and LCPC with a certification as a national certified counselor through the NBCC and have accumulated over 6 years of direct individual/group practice as a licensed counselor. Overall, my experience spans over 10 years working as a crisis, substance use, and mental health counselor in the field. I have worked with clients with a wide range of concerns including depression, anxiety, relationship issues, career challenges, and substance use. I also have assisted many clients who have experienced physical trauma or emotional abuse.
(618) 867-4070
O Fallon,
IL
62269
& Online
$111 (individual)
, 
$111 (couples)
Lori A McAllister
Counselor, MAPC, LCPC
Verified
Life is not about waiting for the storms to pass... It's about learning how to dance in the rain. - Vivian Green........... Sometimes you just need someone to listen and validate your feelings. Sometimes you need someone who's been there done that. Sometimes you just need a place to go to help get you back on track. I'm that someone and I've many life experiences as well as extensive training to help you. Licensed as a Licensed Clinical Professional Counselor with extensive training in childhood complex trauma. Let me help you learn to dance in the rain!
(618) 627-7817
O Fallon,
IL
62269
& Online
(Frank)Trey Matlock III
Clinical Social Work/Therapist, LCSW
Verified
You are not broken and I'm not trying to fix you. We experience painful times in life and often don't know where to turn, being overwhelmed by sadness, worry, anger and insecurities. These things cause challenges in our daily lives; you have what it takes and I can support you through it.
(618) 762-4762
$120 (individual)
, 
$180 (couples)
Waitlist for new clients
Christianne M Judy
Clinical Social Work/Therapist, LCSW, CGT, CST
Verified
I am a Certified Gottman Therapist using research based interventions with couples that really work! If you are having difficulties in your life with relationships or your marriage I will help you gain knowledge that can transform your relationships into what you would like them to be. It is only through self knowledge that change can take place. While helping with your relationship, I can also help with your sex life as well as a Certified AASECT Sex Therapist. This is an area of our life that we are taught to keep private and quiet. But, don't suffer in silence.
(618) 509-9613
O Fallon,
IL
62269
& Online
Waitlist for new clients
Waitlist for new clients
Krista McDonald
Clinical Social Work/Therapist, MSW, LCSW
Verified
9 Endorsed
You find yourself in a similar relationship pattern time-after-time. You're either very anxious, clingy, and insecure or you're distant, avoidant and emotionally unavailable. Either way, you aren't showing up in your relationship the way you'd like, and it is evident to both you and your partner. You want to figure out why this is, and your hope is to get out of the negative loop you've been in for a long time. This makes sense to me. Because I've been there. Stuck on repeat. Doing the same thing for years of my life. I was exhausted and hopeless that I could ever change or heal. I imagine that's where you're at too.
(618) 319-6872
O Fallon,
IL
62269
& Online
Waitlist for new clients
Ariana Brown
Licensed Professional Counselor, MA, LPC, NCC
Verified
1 Endorsed
I work with adults experiencing anxiety, depression, interpersonal relationship difficulties, stress management issues, life transitions, and self-esteem issues. I also enjoy working with LGBTQIA+ clients regarding topics such as transitioning, coming out, and dealing with discrimination and stigma.
(844) 959-1575
Office is near:
O Fallon,
IL
62269
& Online
Ky A. Miller
Clinical Social Work/Therapist, MSW, LSW, LMSW
Verified
Maybe you have been to a therapist or two and haven't been able to dig as deep as you would like to go in order to move into your most authentic sense of being. Perhaps you struggle with a sense of purpose, self-esteem, have a sense of emptiness or loneliness, or are feeling confused about next steps. You will likely find me to be a good fit if you are looking to do deeper work to finally resolve pain from the past as opposed to merely coping with it. Our work will be guided by a vision of long-term mental health, growing into authenticity, and creating a sense of emotional freedom that you may not have experienced yet.
(618) 269-5660
Office is near:
O Fallon,
IL
62269
& Online
$150 (individual)
, 
$150 (couples)
Soul One Wellness Counseling
Clinical Social Work/Therapist, MSW, LSW
Verified
Are you feeling overwhelmed or like you can not catch a break? Do you feel sad but you are not sure why or how to start feeling more like your true self? At some point in every person's life, challenges can overwhelm the typical ability to cope and therapy can be helpful. People who seek therapy are engaging in a healthy, proactive approach towards their life. Counseling is a healthy way to manage life stressors, work through trauma, develop coping skills, change unhealthy behaviors, improve communication, and more.
(618) 408-1218
Office is near:
O Fallon,
IL
62269
& Online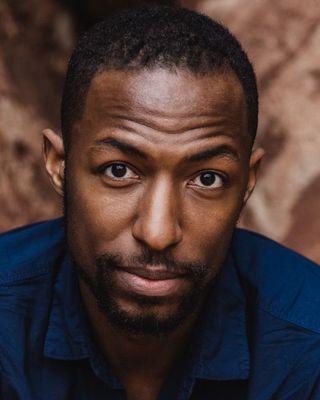 Joshua Boyd
Licensed Professional Counselor, MS, LPC
Verified
Even when life is seemingly going well, our thoughts and feelings can make our days and nights a struggle. Living with mental illness or going through a challenging time can be like there is an ever-looming cloud blocking us from feeling the sun. It is my belief that therapy can help us see and feel the light again. Depression, anxiety, ADHD, behavioral or personality issues, and abuse & trauma can make us feel like we're alone and without hope. Therapy can be a place where you don't have to go through life's struggles alone and get to learn coping strategies and solutions.
(773) 830-3374
Office is near:
O Fallon,
IL
62269
& Online
$135 (individual)
, 
$135 (couples)
Sarah A Mossa
Licensed Clinical Professional Counselor, MBA, LCPC, LPCC, LPC, NCC
Verified
Are you struggling with sleep? anxiety? Finding yourself having an increased use of food or alcohol? Confused as to why this particular situation is so difficult when you have managed many traumas situations in the past? Wondering why you just can't seem to get on the same page with your spouse? Struggling to connect with your partner? Have you recently had a miscarriage, or having difficulties with pregnancy or post birth concerns? I look forward to helping you with any and all of these concerns through telephonic or video counseling.
(618) 202-5480
Office is near:
O Fallon,
IL
62269
& Online
---
See more therapy options for O Fallon
---
Open Relationships Non-Monogamy Therapists
Open relationship counseling in O Fallon for open relationship non-monogamy clients

If you are looking for help with open relationship in O Fallon or for an O Fallon open relationship non-monogamy therapist, these professionals provide open relationship therapy in O Fallon and counseling for polygamy and polyamory.