Not accepting new clients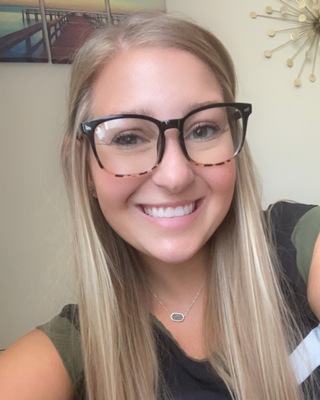 Sarah Gibson
Clinical Social Work/Therapist, LCSW
Verified
3 Endorsed
The phone number on file is to our scheduling department (Kasa). They will get demographic information and get you scheduled with me. I work with clients to define goals to work on in counseling, and to work to reinforce strengths clients already have within themselves and foster new strengths to help clients achieve their goals. I tailor clinical therapy approaches depending on the unique and specific needs of each individual. I have experience working with individuals struggling with depression, anxiety, trauma, self-esteem issues, attachment/
codependency
, stress management, grief, and military/Veteran issues.
(618) 202-5215
Not accepting new clients
Not accepting new clients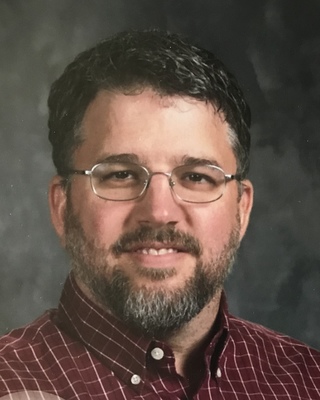 Bill Schwartz Counseling & Art Therapy, LLC
Counselor, LCPC, ATR-BC
Verified
I am a licensed clinical professional counselor and board certified art therapist with over 25 years experience in outpatient and school settings. While my practice does include adults dealing with life changes, loss, and issues with mental illness, I have focused most of my work with children/adolescents and their families. I take a practical, goal-focused and client-centered approach to counseling. I have experience with issues related to mental health disorders including mood, anxiety, attention/focus, impulse control/hyperactivity, developmental delays, autism spectrum issues.
(618) 740-4296
Not accepting new clients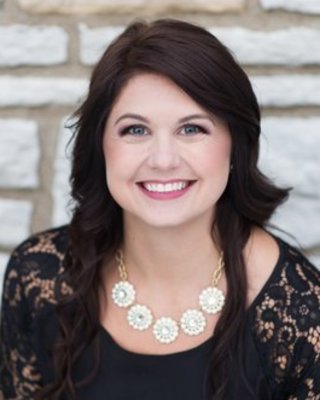 Kelsey Perkins
Clinical Social Work/Therapist, MSW, LCSW
Verified
3 Endorsed
As a therapist, I strive to meet my clients where they're at and increase their self-awareness, which in turn helps them understand their thoughts and feelings in relation to the problems at hand. I realize that my clients are the experts in their own life experiences, therefore, utilize an individualistic approach in working alongside them in efforts to restore emotional balance.
(618) 867-6041
Maryville,
IL
62062
& Online
Not accepting new clients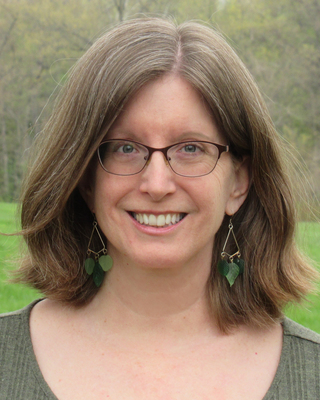 Jean McGurk O'Brien
Counselor, MA, LCPC, NCC, CRRT
Verified
1 Endorsed
Stuff happens that affects our thoughts, emotions and behaviors. I believe your mind works fine. But a facet of your mind is causing you to respond or feel in ways that make life more difficult than it should be. This ongoing emotional distress or pain is not helping you be more effective in your life. I will help you address that 'facet of mind' to unplug the emotional pain and irrational thinking, so that your thoughts and energy are moving you towards what is valuable in your life.
(618) 205-6790
Not accepting new clients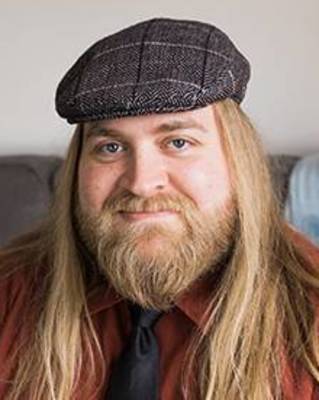 Matthew Wilkinson
Licensed Professional Counselor, MA, LPC, NCC
Verified
1 Endorsed
Matt is prepared to work with diverse clients on a variety of topics and has a focus on relationships, communication, shame, guilt, trauma, grief, anxiety, and depression. He allows for his client's to explore and express their thoughts, feelings, and behavior without judgment at a pace that they determine.
(618) 205-9604
Maryville,
IL
62062
& Online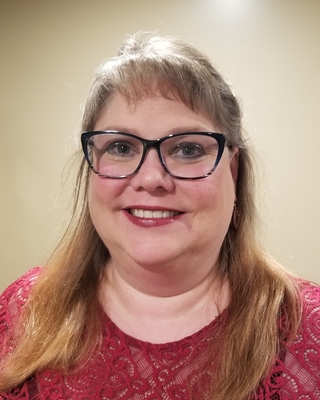 Carol Ann Worthington
Clinical Social Work/Therapist, MSW, LCSW
Verified
If you ever said, "I'm so messed up no one can help me", or "My life is a wreck.", then come tell me your story. Lets go on a journey together to find peace, empowerment and a positive change. As a therapist, my mission is to support, validate and help individuals, couples and families to navigate life's challenges and needs while finding better ways to cope.
(618) 205-9805
Maryville,
IL
62062
& Online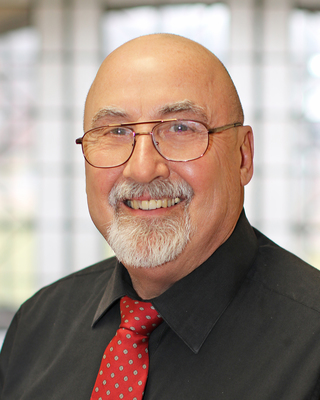 Ken Kubicek
Counselor, PhD, LCPC
Verified
I work with clients to determine their strengths and past successes to determine what changes they can make to improve their current situation. I believe in the client's ability to solve their own problems and direct their lives in a way that is meaningful to them. I enjoy being a facilitator in this process.
(618) 477-8243
Maryville,
IL
62062
& Online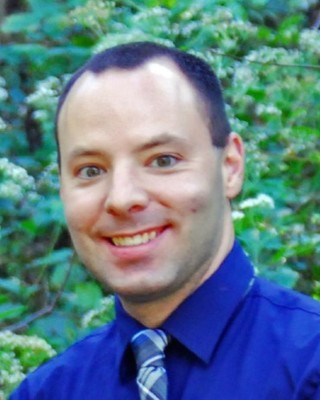 Justin Piper
Licensed Professional Counselor, LCPC
Verified
As a mental health clinician, I work with clients on depression, anxiety, ADHD, anger management, grief, separation, parenting skills, communication, and family conflict. These clients come to therapy to improve their quality of life, and gain insight on how their thoughts, mood, and actions impact their overall goals. Therapy is a collaborative process involving both the client and clinician to establish a working relationship that is built on trust, compassion, and empowerment. You are the expert on yourself, and I am your guide through the process. Success comes from both of us working together as a team.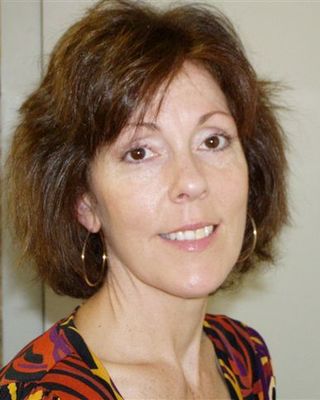 Doreen Kelly Forbes
Counselor, MS, LCPC
Verified
Are you feeling like something is missing in your life? Do you wish you could have your life back the way it used to be? Or maybe it has never been what you would like it to be. It could be related to relationships, work, family, or even nothing that you can identify at all. Ignoring the problem is not the answer even though it seems easier. You may want a "quick fix" but there is no replacement for really working through the issues in our lives and getting to a better place. Basically...how you got where you are and where to go from here. It is a big step. That's the kind of "fix" that lasts a lifetime.
Jennifer Ellis
Pre-Licensed Professional, MSW
Verified
I believe that my clients have the ability to live an active and productive life on all levels. I focus on providing a non-judgmental and empathic experience for my clients. I listen and help to establish specific achievable goals with everyone I work with. I thrive on building a trusting relationship with my clients. I believe that with supportive, directional therapy, all people can succeed and be effective in their daily life.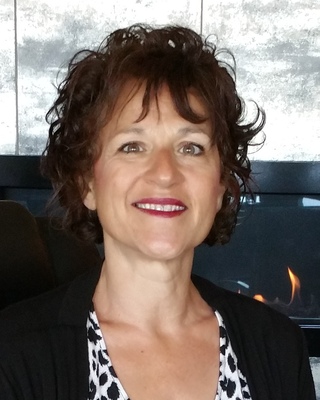 Vickie Hendricks
Marriage & Family Therapist, PhD, LMFT, LPC
Verified
1 Endorsed
I thoroughly enjoy working with clients in realizing their goals and dreams and enhancing their performance in any arena including, but not limited to sports, occupations, academics, etc. and overcoming obstacles which may get in the way of the achievement.
(618) 344-1300
Office is near:
Maryville,
IL
62062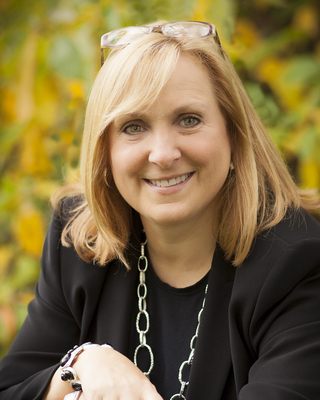 Jane A Michener
Clinical Social Work/Therapist, MSW, LCSW
Verified
I believe that the clients who walk into my office are strong. They have an inner strength that is the cornerstone of change. The voice that says, "Enough, I'm taking back my life." Together, we will champion that strength to discover the blockages that have held you back or kept you suffering and create solutions and options to get you back on track. I passionately believe that you deserve better -- let's get to work. My approach to therapy is client centered and goal directed.
(917) 746-5660
Office is near:
Maryville,
IL
62062
& Online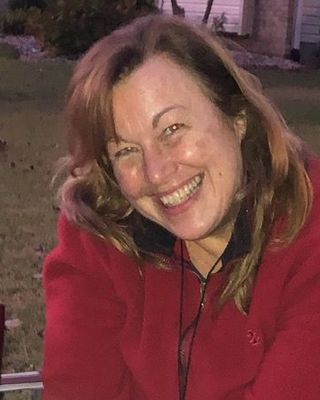 (618) 248-4331
Maryville,
IL
62062
& Online
---
See more therapy options for Maryville
---
Codependency Therapists
Codependency is a personality style characterized by a need to constantly help others, especially one's primary partner, and especially a person who's addicted. Codependent people usually put aside their own needs in order to try to meet the needs of another person or other people