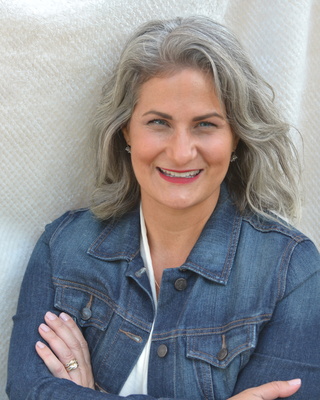 Rachel Obafemi Lcpc Misa Cadc
Counselor, LCPC, MISA, CADC
Verified
Has the pandemic caused you to be aware that you have anxiety, worry or feelings of sadness or loneliness? Have you noticed that sometimes the closest people in your life have the hardest time understanding you? Thankfully, getting help from a professional no longer has the same stigma it once had. If we have feelings of worry, irritability or feel isolated, there is no longer shame in getting help from a Therapist. Whether you are experiencing grief and loss, a battle with a chronic illness, or life adjustments, we can embrace your journey together!
(224) 803-3241
Johnsburg,
IL
60051
& Online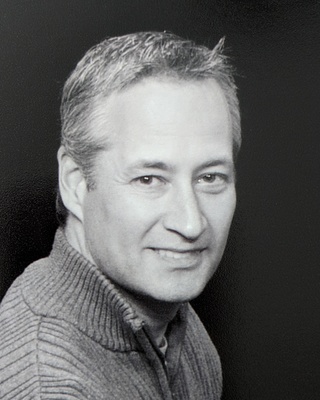 Anthony W. Brooks
I have eighteeen years of counseling, psychotherapy, and behavioral therapy experience. I provide services to individuals and families.
(224) 651-8267
Office is near:
Johnsburg,
IL
60051
& Online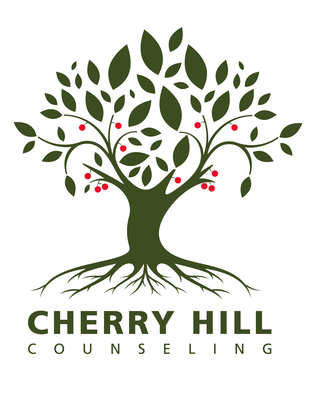 Cherry Hill Counseling
Cherry Hill Counseling is one of the longest-standing counseling practices in the Northwestern suburbs of Chicago. Cherry Hill has seven locations including: Lake Zurich, Vernon Hills, McHenry, Deer Park, Chicago, Grayslake, and Wheaton. Our counseling services include: individual therapy, family therapy, counseling for children and adolescents, marital and premarital therapy, group therapy, and psychological testing.
(847) 386-2109
Office is near:
Johnsburg,
IL
60050
& Online
Not accepting new clients
Kirsten L Honkala
Counselor, MA, LCPC, BHCMS
Verified
1 Endorsed
Life can be challenging sometimes and you just need someone to listen and help you work things out. Maybe you're struggling with stress, anxiety, sadness or find yourself using substances or other distractions to escape. Maybe it's your child or teen who needs help. Perhaps you feel you and your partner, or you and your children just need a neutral party to help you understand and hear each other better.
(224) 218-5279
Office is near:
Johnsburg,
IL
60051
Not accepting new clients
Diane M Bailey Yoder
Licensed Clinical Professional Counselor, MS, LCPC, NCC, CCATP
Verified
3 Endorsed
If you're in a moment of transition; experiencing anger, anxiety, grief, depression, then I want to connect with you. I see my role as to provide an accepting, warm and nurturing environment where you can comfortably express your feelings. I believe that no emotion is wrong but there are healthy and helpful ways to process them that we can access together. My therapeutic approach is direct and unique to each individual I work with. No two people are alike and your treatment shouldn't be either.
(224) 308-1415
Office is near:
Johnsburg,
IL
60051
& Online
---
See more therapy options for
---
Substance Use Therapists
How do substance and drug recovery or rehabilitation programs work?
In inpatient programs, individuals live in a facility with other clients in recovery; in outpatient programs, individuals reside at home. These facilities are staffed with healthcare professionals including physicians, nurses, psychologists, counselors, and psychotherapists. Staff often also includes people who have recovered themselves, serving as mentors and guides. These programs may use abstinence, harm reduction, detoxification, psychotherapy, and other methods.
How do 12-step programs combined with psychotherapy work?
Members of 12-step programs help each other reach abstinence and work to maintain it. These programs promote complete change in the individual's emotional, mental, physical, and even spiritual perspectives. Some programs require that new members attend 90 meetings in 90 days. Many people do attend these programs in conjunction with their work in psychotherapy; the combination of therapy along with 12-step can be extremely effective.
How does harm reduction combined with psychotherapy work?
According to the Substance Abuse and Mental Health Services Administration, harm reduction prevents death, injury, disease, overdose, and substance misuse. People who choose harm reduction for substance use reduce the amount of drugs they consume. It is not abstinence-based like a 12-step program, but combining harm reduction with psychotherapy proves to be effective for many people.
Are there specific medications for substance and drug use?
There are medications approved to treat substance use disorder—such as buprenorphine, methadone, naltrexone, and acamprosate. These medications do help people cope with substance use as well as avoid the problem of relapse. Naltrexone can help reduce cravings, methadone is an opioid medication used to treat severe pain, and acamprosate may help ease symptoms like poor sleep and anxious feelings.