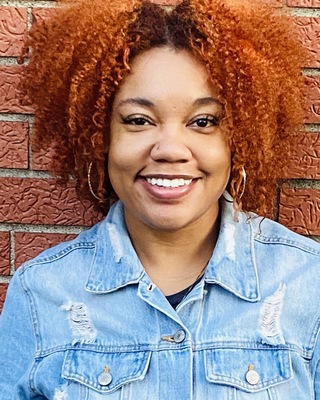 Kiarra Charles
Licensed Professional Counselor, MEd, LPC, NCC
Verified
"Holler if you hear me." Rap legend, Tupac Shakur, pled for the world to signal back to him that his thoughts, feelings and experiences were being heard. To verify that he was not crazy or out of control. So many of us have been silenced, taught to bury our truths and to hide from ourselves. Such practices develop mental, emotional and physical illnesses that then impact generations to come. People need a safe place to release, to connect and to explore the depths of which they were taught not to venture. No matter the age or magnitude of issues, it is vital for you to speak your mind and for empathy to be returned.
(573) 637-4130
Fairview Heights,
IL
62208
& Online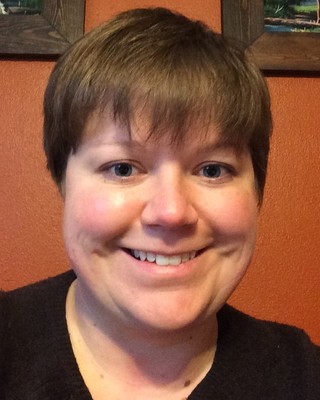 Liz Jeremiah
Counselor, MA, LCPC
Verified
I am currently welcoming new clients who are wishing to create and achieve goals while exploring his or her life's journey. Understanding and reprocessing traumatic experiences is a large part of the experience, and I believe that everyone has the potential to heal. Anger, sadness, joy, fear and so many other emotions add spice to our lives. I strive to help others master and accept the way emotions, thoughts, and behaviors impact our relationships. If you are looking to grow in a safe environment and find your niche, I would be honored to embark on that journey with you.
(618) 476-5001
Office is near:
Fairview Heights,
IL
62208
Waitlist for new clients
Krista McDonald
Clinical Social Work/Therapist, MSW, LCSW
Verified
8 Endorsed
You find yourself in a similar relationship pattern time-after-time. You're either very anxious, clingy, and insecure or you're distant, avoidant and emotionally unavailable. Either way, you aren't showing up in your relationship the way you'd like, and it is evident to both you and your partner. You want to figure out why this is, and your hope is to get out of the negative loop you've been in for a long time. This makes sense to me. Because I've been there. Stuck on repeat. Doing the same thing for years of my life. I was exhausted and hopeless that I could ever change or heal. I imagine that's where you're at too.
(618) 319-6872
Office is near:
Fairview Heights,
IL
62208
& Online
Waitlist for new clients
Waitlist for new clients
Christianne M Judy
Clinical Social Work/Therapist, LCSW, CGT, CST
Verified
I am a Certified Gottman Therapist using research based interventions with couples that really work! If you are having difficulties in your life with relationships or your marriage I will help you gain knowledge that can transform your relationships into what you would like them to be. It is only through self knowledge that change can take place. While helping with your relationship, I can also help with your sex life as well as a Certified AASECT Sex Therapist. This is an area of our life that we are taught to keep private and quiet. But, don't suffer in silence.
(618) 509-9613
Office is near:
Fairview Heights,
IL
62208
& Online
Waitlist for new clients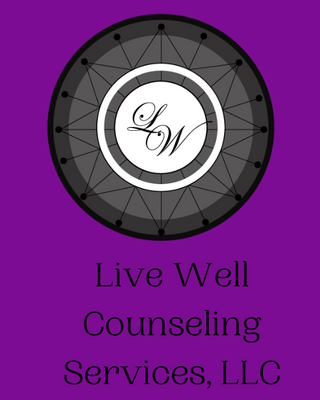 Live Well Counseling Services, LLC
Clinical Social Work/Therapist, LCSW
Verified
We work with a variety of clients, and because we are a group practice with diverse experience and niches, we have someone for everyone! Ideal clients for us are those looking for telehealth services or those who are needing services in their home because they are homebound (or seniors living in long-term care communities). We enjoy working with clients are who self-motivated and will work with issues whether they be acute or chronic.
(618) 268-3621
Office is near:
Fairview Heights,
IL
62208
& Online
(Frank)Trey Matlock III
Clinical Social Work/Therapist, LCSW
Verified
You are not broken and I'm not trying to fix you. We experience painful times in life and often don't know where to turn, being overwhelmed by sadness, worry, anger and insecurities. These things cause challenges in our daily lives; you have what it takes and I can support you through it.
(618) 762-4762
Office is near:
Fairview Heights,
IL
62208
& Online
---
See more therapy options for Fairview Heights
---
Open Relationships Non-Monogamy Therapists
Open relationship counseling in Fairview Heights for open relationship non-monogamy clients

If you are looking for help with open relationship in Fairview Heights or for a Fairview Heights open relationship non-monogamy therapist, these professionals provide open relationship therapy in Fairview Heights and counseling for polygamy and polyamory.