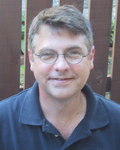 Kevin Treloar
Clinical Social Work/Therapist, MA, LCSW, DCSW
Verified
Almost all of us struggle, from time to time, with worry, unhappiness, self-hate, despair and anger. With too many negative feelings, our interpersonal lives can become conflicted and dysfunctional. We may lose our friends,
job
, or even our life partner, Further, we may turn to any number of drugs or behaviors to try to manage our pain. Psychotherapy helps us to understand, cope with, and even change our painful feelings and behaviors. The goal is to enjoy and engage in life more fully, and move towards the goals that will give our lives meaning and value.
(618) 699-4113
Edwardsville,
IL
62025
& Online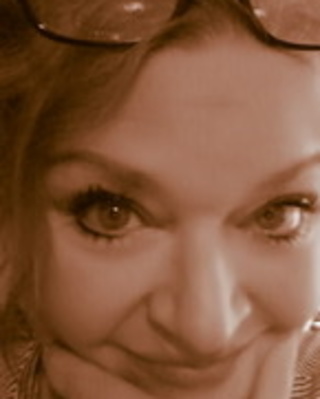 Kelli Fultz
Clinical Social Work/Therapist, LCSW
Verified
1 Endorsed
In more than two decades in the field of mental health, I have served as a crisis counselor, clinical supervisor of a substance abuse program, an ER social worker, a forensic social worker - and currently as a clinical therapist. In addition, I have more than a decade of experience as an adjunct professor teaching Psychology, Sociology, Social Diversity and Marriage & Family. I believe this has given me a unique insight into the many issues that people struggle with - and an ability to help from a variety of perspectives.
(618) 679-4170
Edwardsville,
IL
62025
& Online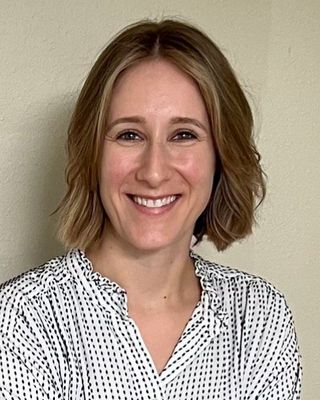 Brooke Ridenbark
MSW, LSW
Verified
1 Endorsed
Hello, I'm Brooke! I've always had a passion for helping others and my journey began as a medical assistant working in various settings. Since then, my passion grew for advocating and empowering individuals to help them be the best version of themselves. I graduated with my Master's degree in Social Work from SIUE in 2022. I am currently a Licensed Social Worker and I am currently working toward my LCSW! It is my goal to make sure all clients have a safe, supportive environment when sharing their experiences, goals, and challenges.
(618) 342-8530
Edwardsville,
IL
62025
& Online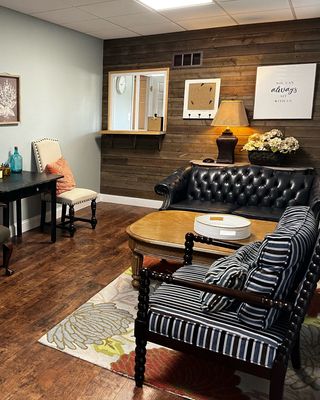 Choices Counseling Inc.
Counselor, MA, LCPC, LSOE, LSOTP
Verified
Our name says it all...Choices. Life is full of them, and they can be difficult to make. Do you make the time to take care of your physical health by eating right and exercising? Why not take care of your mental health? Counseling is about putting you in charge of your life, by amplifying your strengths and working on your weaknesses. Whether you are struggling with feelings of anxiety or depression, going through big changes in your life, or making the choice to become a better you, Choices Counseling is here to help!
(618) 414-3474
Office is near:
Edwardsville,
IL
62025
& Online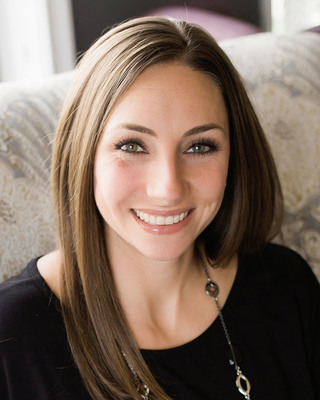 Anna Anderson
Licensed Professional Counselor, MA, LPC, CADC
Verified
1 Endorsed
Each of us will have situations in our life that we will be unable to work through. It is during that time you may want to seek out help from an unbiased and judgement free person. As a licensed counselor, I use an integrative approach to counseling to help meet your needs and fully involve you in the therapeutic process. I provide an open and caring atmosphere where you will feel empowered to find the life that you want live while working through each challenge that comes your way.
(618) 414-4242
Office is near:
Edwardsville,
IL
62025
Anne Rappaport, Counseling
Counselor, LCPC, CRC
Verified
Are you feeling stuck, overwhelmed, uncertain? Anxious? Sad? Plagued by negative thoughts, behaviors, and/or emotional hang-ups that sabotage your happiness and well-being? Life is challenging. Life doesn't come with an instruction manual, Depression makes it hard to move. Anxiety makes it hard to breathe. Loss and sadness weigh heavy on the heart. It can be helpful to know how and why these painful conditions have emerged. It can be helpful to begin making some changes while working to enhance understanding. Starting psychotherapy can be a difficult decision. You may feel skeptical embarrassed, or scared.
(618) 589-0284
Office is near:
Edwardsville,
IL
62025
& Online
Elisa Jellen
Counselor, MEd, LCPC
Verified
I understand that the choice of a therapist is an important one. The trust that is built between the client and the therapist is important in determining how helpful therapy can be. I work hard to create a supportive therapeutic environment. I believe in providing a safe, non-judgmental atmosphere and encourage people to talk at a pace that is comfortable for them. I believe that an individual has the ability to learn to do things differently and feel better. I use techniques associated with the widely recognized cognitive behavioral theory as well as those from family system's theory.
(618) 477-8362
Office is near:
Edwardsville,
IL
62025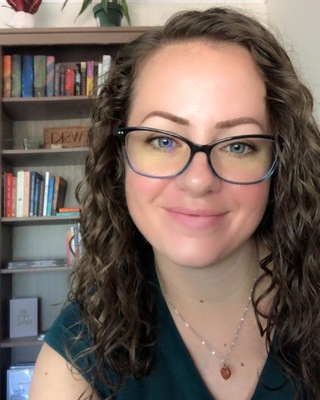 Lori Kaniewski
Licensed Professional Counselor, LCPC, NCC
Verified
10 Endorsed
I am an anxiety and depression therapist. I love helping teens and adults work through life's challenges to come out the other side feeling stronger, more confident, and skillful in their relationship with themselves and others. I have a great passion for helping people develop a life worth living and worth sharing. I work with clients at Owens & Associates Counseling & Therapy Center's Collinsville office. I can be reached at 618-551-1777 or by email at lori at owenscounseling.com.
(847) 865-9411
Office is near:
Edwardsville,
IL
62026
& Online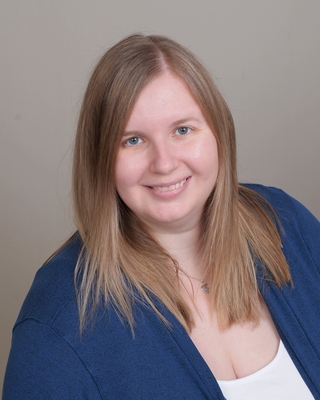 Michelle Nation
Counselor, LCPC
Verified
1 Endorsed
Are you struggling with your current life situation? Feeling stressed at work or school? Discouraged by relationship challenges? Or, overwhelmed with anxiety, depression, or anger? If so, I can help! I love working with clients like you and helping you to win at achieving your goals.
(618) 226-4589
Office is near:
Edwardsville,
IL
62025
& Online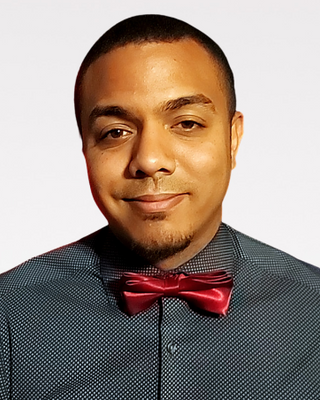 Justin Kozak
Licensed Clinical Professional Counselor, LCPC
Verified
I'm Justin Kozak. I am a Licensed Clinical Professional Counselor with over 10 years of clinical experience, and I am open to working with anyone; and have a wide range of experience treating Substance Use, Behavioral Issues, Anger Management, Depression, Trauma, and PTSD. I use Client-Centered Therapy, Cognitive Behavioral (CBT), Motivational Interviewing, and Multicultural and Solution Focused Brief Therapies during a treatment session with my clients. I believe counseling is a partnership that assists you in exploring and addressing your mental, emotional, and behavioral needs.
(773) 729-6236
Office is near:
Edwardsville,
IL
62025
& Online
Lizzi Varga Reinard
Licensed Professional Counselor, MA, LPC
Verified
We are all human. I know trauma on a personal level and treating trauma has become my passion. I use a client centered approach where you are the master of your own life; I am merely here to walk beside you as a guide and companion. My hope is to empower you to work through your trauma and life's challenges. I am bilingual (Spanish and English) and offer in person counseling as well as online and over the phone.
(618) 243-0348
Office is near:
Edwardsville,
IL
62025
& Online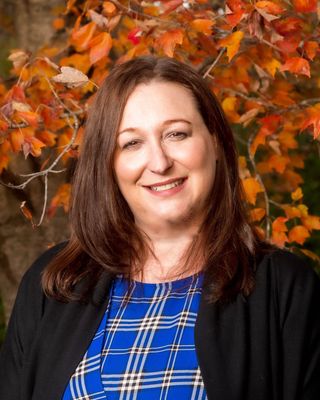 Janel Morey-Sassano
Clinical Social Work/Therapist, MSW, LCSW
Verified
I am an EMDR certified, women centered therapist who specializes in maternal mental health and post-traumatic stress disorder. I teach women to take care of themselves first so they can better care for others. Trained during my work at The Postpartum Stress Center, I treat women who struggle with trauma, postpartum adjustment, infertility, birth trauma, infant loss/miscarriage and adoption struggles. We strengthen the relationship to self, build a sense of emotional safety with others. We will shift the lens on the mommy myths, cultural expectations and perfectionistic standards which can cause overwhelm and shame.
(618) 437-8487
Office is near:
Edwardsville,
IL
62025
& Online
Online Therapists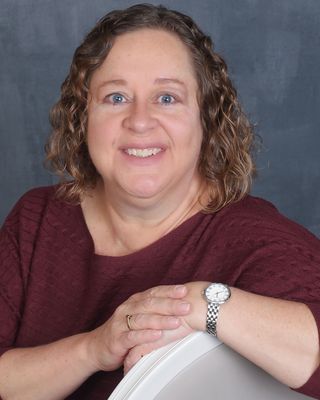 Alisa Cates
Counselor, MA, LCPC
Verified
2 Endorsed
My experience includes treating depression, anxiety, mood disorders, grief, life transitions, relationship and family issues, self-esteem, anger management, stress management, interpersonal conflict, and
career
planning.
Do you find yourself struggling with something you feel like no one else will understand, or perhaps there is no one you can confide in for fear of being judged? Keeping things bottled up creates interpersonal conflict, affects our relationships, and hinders the ability to change. I believe that individuals want to be heard and understood, all the while respecting their unique differences.
(618) 226-2353
Columbia,
IL
62236
& Online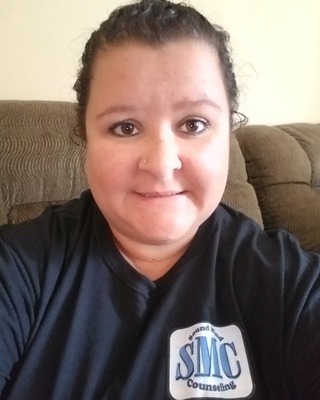 Sound Mind Counseling
Licensed Clinical Professional Counselor, LCPC, NCC, LPC, MA
Verified
Therapy for me is not a
job
but rather a calling.
ACCEPTING NEW CLIENTS. CALL OR TEXT FOR AN APPOINTMENT. I offer flexible hours and texting for convenience or scheduling appointments. Contact me for personalized therapy for individuals (adults and teens) experiencing depression and anxiety, school and
job
related stressors, and
job
displacement. I also offer premarital and marital counseling for couples who aim to improve communication and conflict resolution skills.
(708) 295-3717
Fairview Heights,
IL
62208
& Online
---
See more therapy options for
---
Career Counseling Therapists
If you're looking for career counseling in Edwardsville or for an Edwardsville career counselor, these therapists provide career development, career management and career counseling services. An Edwardsville career therapist will assist in career assessment, career coaching, Edwardsville career guidance, career transition, job counseling, and careers counseling.