Therapists in Missouri Valley, IA
Waitlist for new clients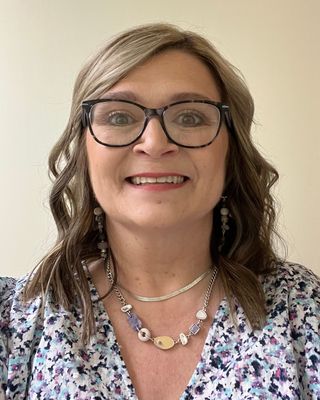 Jackie Marcum
Counselor, LMHC, RPT
Verified
1 Endorsed
I enjoy using my knowledge of human development and family systems to serve my clients' unique needs. In addition, my experience with children, adults and families helps to cultivate an environment of growth for my clients. I give unconditional regard to all of my clients, and walk with them on their individual journeys. Personal growth can sometimes be uncomfortable, but I assure you, you do not have to experience it alone. Going through discomfort is part of the growth process, and you will be stronger because of it! My hope is that each person I work with will gain insight from guided self-exploration and goal setting.
(402) 415-2493
Missouri Valley,
IA
51555
& Online
Waitlist for new clients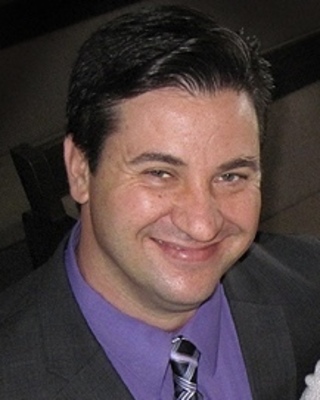 Adam C Dollen
Counselor, LMHC, NCC
Verified
I am a Licensed Mental Health Counselor in the State of Iowa as well as a nationally board certified counselor. I hold a Master's degree in Clinical Mental Health Counseling from Walden University. My experience includes working for Jackson Recovery Centers as an addiction counselor, Families First of Western Iowa as an in home behavioral skills specialist, Gerard of Iowa as a counselor in an adolescent inpatient unit, and I have been a minister for over 20 years. I utilize skills from various treatment modalities such as Cognitive Behavioral Therapy, Person-Centered Therapy, and Motivational Interviewing.
(712) 201-8085
Missouri Valley,
IA
51555
& Online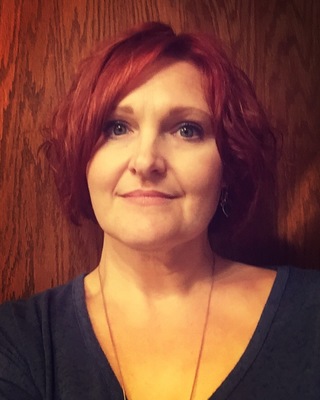 Gina Michelle West-Hendrickson
Counselor, LMHC, RPT
Verified
I am a licensed mental health therapist with experience working with person's of all ages. I utilize a variety of therapy techniques from Cognitive Behavioral therapy, Art therapy, EMDR and Sand Tray and Play therapy techniques. I have specific training in Play therapy techniques from KC play therapy. My focus is to develop a treatment plan that is unique and specialized for your needs and concerns.
(402) 835-0944
Missouri Valley,
IA
51555
& Online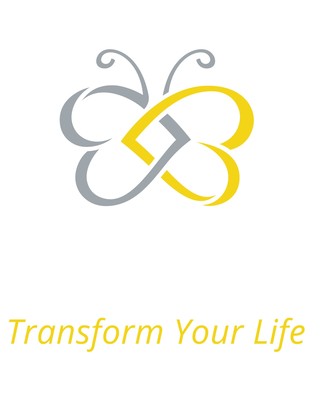 Integrated Therapy Resources
We are excited to offer high-quality mental health counseling services in Iowa – Council Bluffs, Missouri Valley, and Atlantic. Our providers are trained and experienced in working with children, adolescents, adults, couples and families.
(712) 202-5534
Missouri Valley,
IA
51555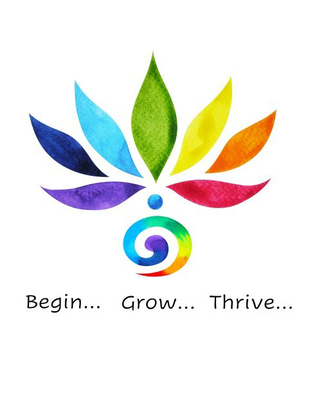 Center For Healing And Hope
Where to begin? This question is so frequently asked and the answer is more simple than most think. The answer is to begin by allowing someone to help. Just allowing someone to provide you a space where you can begin your journey with support and acceptance. At the Center For Healing And Hope, therapy provides an environment of acceptance and understanding in which you and your therapist can work together to address any difficulties or challenges you may be facing.
(712) 217-3497
Missouri Valley,
IA
51555
& Online
Tracey Jahn
Counselor, MSEd, LIPC, LMHC
Verified
Are you tired of feeling unhappy, frustrated and discouraged? Are you ready to make a change, but don't know where to begin? When life is getting the best of you, I can offer hope. I help adults establish healthy boundaries and be assertive. Imagine having the confidence and communication skills to be taken seriously and understood in your personal and professional life. Imagine feeling in control. If you are struggling with grief, stress, anxiety, relationship or career issues I will help you achieve goals that lead to empowerment, happiness and satisfaction.
(402) 241-8563
Missouri Valley,
IA
51555
& Online
Schrum Associates, LLC
Drug & Alcohol Counselor, PLADC
I have been working in the substance abuse field for 9 years and have extensive experience with the criminal justice system. I am currently conducting substance abuse evaluations.
(402) 454-7046
Office is near:
Missouri Valley,
IA
51555
Melissa Sperry
Counselor, MS , PLMHC
Verified
I enjoy working with couples and families to navigate issues such as infidelity, substance abuse, parent-child conflict, personality disorders, communication gaps, parenting styles, domestic abuse, depression, anger management, self-esteem and blended family issues. I find that no one family is the same and I am highly flexible when working with each family.
(712) 218-4887
Office is near:
Missouri Valley,
IA
51555
& Online
More Therapists Nearby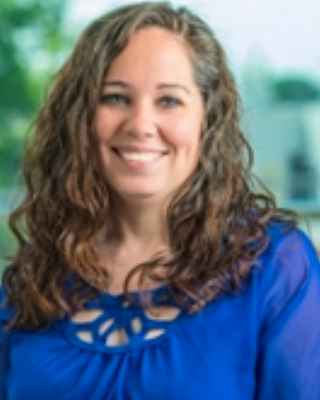 Micaela Lee
Clinical Social Work/Therapist, LISW, LCSW, LIMHP
Verified
I am a Licensed Clinical Social Worker (LCSW), a Licensed Independent Mental Health Practitioner (LIMHP) in Nebraska and a Licensed Independent Social Worker (LISW) in Iowa. I have more than 15 years of experience working with and advocating for children, families and individuals impacted by abuse and neglect, divorce, attachment difficulties, foster care, children with problematic sexual behaviors, sexual abuse, and trauma. I have worked at various non-profit agencies in the Omaha area including Lutheran Family Services as an RSAFE therapist, Nebraska Medicine as a child and teen therapist and CHI Health in Missouri Valley, Iowa.
(712) 458-4107
Honey Creek,
IA
51542
& Online
---
See more therapy options for Missouri Valley
---
How can I find a therapist in Missouri Valley?
Search for nearby therapists or counselors by inputting your city, town, or suburb; or zip code; or a provider's name into the search bar. From there, you can filter providers by the issues they treat, cost, insurance, gender, and other factors to find providers who are well-suited to your needs. To navigate between locations within the same country, enter a new city or zip code into the search bar.
Learn more about
how to find a therapist
.
---
Is online therapy a good option?
Therapy conducted
online
or over the phone can be just as effective as in-person therapy, as long as there is a strong alliance between the client and the therapist. To find a therapist who provides telehealth services to clients in your area, click "Online Therapy" on the directory homepage and search by your city or town or your zip code.
What's the difference between a psychologist, a therapist, and a counselor?
Therapists, psychologists, and counselors are all licensed mental health professionals. In the United States, psychologists have earned a doctoral degree. The terms "therapist" and "counselor" are used somewhat interchangeably, but generally therapists offer longer-term, mental health care, while counselors offer shorter-term care that may focus on one domain, such as marriage, career, or academic challenges.
---
What type of therapist is right for me?
Clients should consider factors such as insurance coverage and their primary reason(s) for seeking therapy to determine the type of professional best suited to their needs. Someone struggling with mental health challenges such as depression or anxiety, for example, may wish to seek out a clinical psychologist, psychologist or therapist, while someone navigating career obstacles or marital upheaval may benefit from seeing a counselor who can offer short-term, targeted support.
Is everyone in the Psychology Today Therapy Directory a licensed therapist?
The Psychology Today directory lists providers who offer legitimate mental health services to the public, including psychologists, psychiatrists, social workers, and counselors. Many have been licensed by the country or state where they practice; providers whose license or primary credential has been verified by Psychology Today are signified by a "Verified" symbol. Some clinicians or organizations provide services for which their state or country does not offer licenses, such as pastoral counseling. They may be selectively included without the "Verified" seal.
What type of therapy is right for me?
The
type of therapy
best suited to a particular individual depends on several factors, including their primary reason for seeking therapy, their preferred timeline (some therapy types last for a set number of sessions, while others are open-ended), and their personality and preferences—some may prefer a more structured approach. For many individuals, multiple types of therapy could provide a good fit.
---
Is online therapy cheaper than in-person therapy?
Many therapists charge the same amount for online therapy as they do for in-person therapy—though clients may still find this cost-effective if it cuts down on their transportation costs. Health insurance plans often offer equivalent coverage for online and in-person therapy; indeed, in many places, they are legally required to do so. Text-based or on-demand therapy apps may be cheaper than traditional one-on-one psychotherapy; however, the practice may be less effective and is not likely to be covered by insurance.