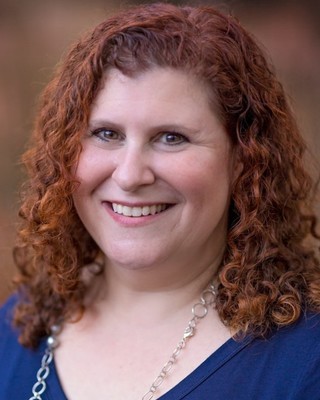 Jana Glass
Licensed Professional Counselor, LPC, MAC, PMH-C, BC-TMH
Verified
1 Endorsed
I am Certified in
Brainspotting
, Trained in EMDR, Certified in Perinatal Mental Health, and am a Licensed Counselor, Master Addiction Counselor, & Board Certified in Telemental Health providing in-office, secure video & phone sessions.
Connection & Sense of Belonging: We all want to be accepted and know we matter. Challenging life experiences disrupt these connections and leave you feeling isolated and alone. My first priority is creating a meaningful relationship through respect and non-judgement by listen to your story and what brings you to seek support and guidance. People I work with struggle with anxiety, depression, and often have negative core beliefs from past experiences that inform present decisions and actions. I help people find relief and re-define beliefs in a more positive direction.
(404) 238-7248
Office is near:
Dunwoody,
GA
30338
& Online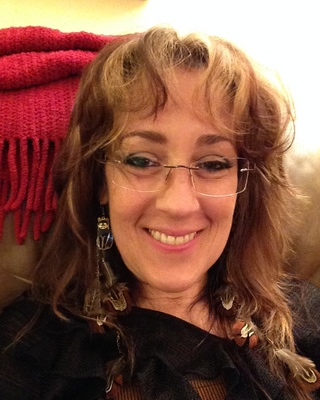 Anna Lisa Derenthal
Licensed Professional Counselor, MS, LPC, NCC
Verified
7 Endorsed
Are you haunted by the past, consumed by fear, pain, guilt or sadness? I have helped many others like you end suffering and overcome fears, finally putting their pasts behind them. EMDR (Eye Movement Desensitization and Reprocessing) and
Brainspotting
are specialized therapies for healing Trauma and PTSD more quickly and completely. I am also experienced with grief/loss, panic and anxiety disorders, phobias, depression, low self esteem, and other issues. In addition, I work with LGBTQI, Gender Identity, transgender people and transitioning. I am open-minded and accepting and I welcome folks from all spiritual belief systems, sexual orientations, gender expressions, colors, shapes and sizes.
(678) 270-2384
Office is near:
Dunwoody,
GA
30338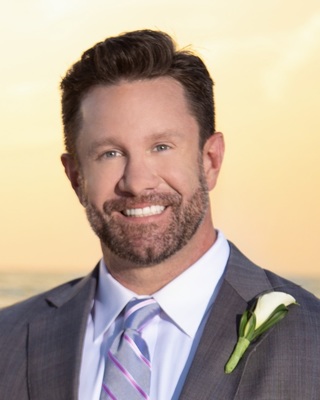 Jason Bussey
Licensed Professional Counselor, MA, LPC, NCC, CM, CLC
Verified
Are you happy? Do you have questions that you just can't seem to answer? Is there a feeling of disconnection or distraction? Do you feel like a spectator in your own life? These questions and many more face us all…. maybe more succinctly put …. Are you living your best life? As a counselor, coach, and mentor, my passion is helping you and your family answer that ultimate question with a resounding YES! In life we all struggle with our emotional health from time to time and through solution focused and cognitive behavioral counseling I work with you, my client, to resolve these concerns and promote growth.
(470) 354-0592
Dunwoody,
GA
30338
& Online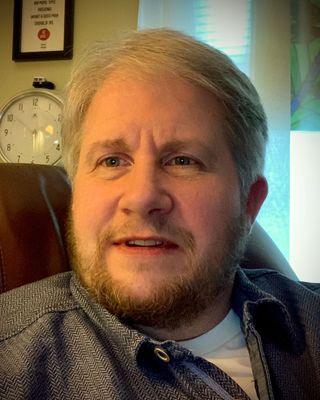 Pete Bell, LCSW
Clinical Social Work/Therapist, LCSW, BC-TMH
Verified
4 Endorsed
My clients enjoy a variety of experiences in sessions from being deeply heard, felt and validated to being accompanied as they remember and explore issues of concern and curiosity. We bond as they get to know themselves better through these experiences of self. They begin to heal childhood wounds and finish developing in ways they might not have thought possible.
(404) 334-5626
Office is near:
Dunwoody,
GA
30338
& Online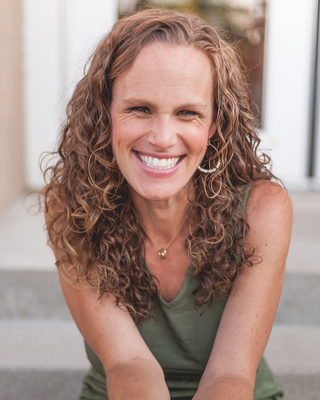 Kim Page
Licensed Professional Counselor, MA, LPC
Hi! I'm so glad you are here.You have come to this page because you are looking for something to change in your life. It may be within yourself or in a relationship.You are brave for seeking connection and for seeking support. You don't have to do it alone anymore. I'm here to come alongside of you as you navigate fears, anxieties, & unwanted behaviors. I'm passionate about this because I have journeyed through many of these places and am coming out victorious! You can get free of unwanted thought patterns, painful emotions, or trauma that is keeping you stuck. We will work together to listen to the needs and desires of your soul.
(303) 622-5720
Office is near:
Dunwoody,
GA
30338
& Online
The Markum Center for Emotional Wellness
Licensed Professional Counselor, EMDR, CCPT-II
Verified
1 Endorsed
Narcissistic Abuse Recovery, You thought you met your soul mate; found the perfect partner; that one special person in the universe. He was so attentive to every detail to please you. Idealized. Then in a blink of an eye you were devalued, or perhaps replaced and discarded multiple times, only to be 'hoovered' and lured back into an abuse cycle. Your sense of self has been eroded, diminished. We can help you find your way back to YOU, help you love yourself again. Help you heal.
(678) 293-9344
Office is near:
Dunwoody,
GA
30338
& Online
Shae Ivie-Williams
Licensed Professional Counselor, LPC, BC-TMH, CCTP, CPCS
Verified
5 Endorsed
Remember the last time you tried to avoid conflict? You did anything in your power to avoid having THE conversation or you gave in and said yes to just get it over with. Doing this was easier because you didn't want to "rock the boat" or "don't like conflict." Saying no or having the conversation would have been even harder because you are afraid you'd "disappoint them" or they would no longer like you…and now the regret, the shoulds, the could haves are piling up on the inside. You feel intense anxiety and are not sure how to tell them no. However, this feeling isn't new. It's something that you've struggled with most of your life.
(404) 994-6908
Office is near:
Dunwoody,
GA
30338
& Online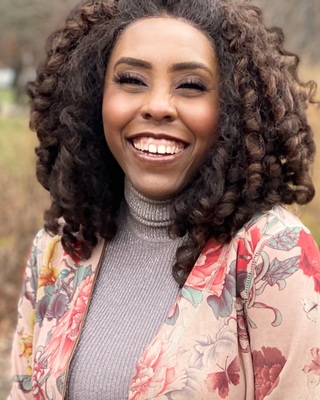 Stacey Bessard
Marriage & Family Therapist, LMFT, IMFT
Verified
Have you ever had these thoughts? I don't feel heard. I don't feel seen. I am exhausted. I feel like I can't take a break. I feel like everyone is relying on me. I'm just tired. Does these questions sound familiar? Perhaps, this is you. You've been holding multiple positions of mom, trusted friend, daughter, wife and sister. But, honestly, when do you have time for you? When do you get to take your cape off and just be you? Do you even recognize who are you when you look into the mirror? Or, have you been running on fumes and just don't have the time to even notice?
(404) 609-0458
Office is near:
Dunwoody,
GA
30338
& Online
---
See more therapy options for
---
Brainspotting Therapists
How does brainspotting work?
Brainspotting works by using eye positioning to identify and process traumatic memories so that a client is better able to move forward and live with less fear. The theory behind brainspotting is that by identifying where a person looks when thinking of traumatic memories, a therapist will be able to guide them to focus on that spot and work with the client to get them out of the "fight, flight, freeze" response associated with the traumatic memory.
Is brainspotting an evidence-based therapy?
Brainspotting is a theory-based alternative therapy. It is one of the newest forms of treatment, so very little research has been completed that examines the mechanism by which it works. The theory behind brainspotting is that eye position can be linked to areas of the brain that store and process memory.
How effective is brainspotting?
Because it is such a new treatment, the effectiveness of brainspotting cannot be quantified. Some people have found it to be effective on its own, or in conjunction with other types of therapy. It is considered an alternative therapy, and it is popular with people for whom more traditional therapies have proven ineffective.
How long does brainspotting take to work?
A typical brainspotting session will last between 60 to 90 minutes. There is no required number of sessions needed to complete brainspotting therapy, but in many cases it is delivered over the course of about six sessions. Clients are encouraged to rate their level of distress prior to a session and again following a session, and to track progress.