Not accepting new clients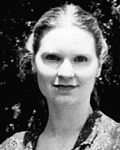 Gibson Ellison
Licensed Professional Counselor, LPC, MAC, CSAT, CMAT
Verified
I believe a person's decision to enter therapy demonstrates courage and willingness to make positive changes. Together with the client, we form a therapeutic alliance that facilitates personal growth and self-improvement. I enjoy working with clients and seeing them overcome obstacles that prevent them from achieving their goals.
(404) 369-5277 x2
Not accepting new clients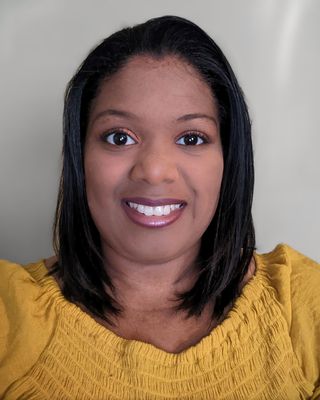 Antoinette Wilson
Clinical Social Work/Therapist, LCSW
Verified
Has life been too much to handle? Are you open to getting a "Mental Health Makeover"? Let me teach you what I've learned about "Mind Management" and how it might make you feel more satisfied with life. In 15 years, I'm most experienced helping people that live with depression, anxiety, ADHD, life transitions or adjustments, parent-child interactions, bipolar disorder, sleep disturbance, panic attacks, stress, negative self-concept and suicidal thoughts.
(470) 517-6977
Conyers,
GA
30012
& Online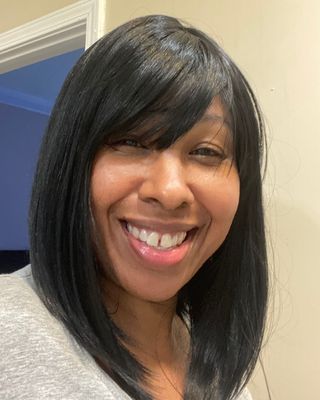 Shai Hamilton
Clinical Social Work/Therapist, LCSW
Verified
I have over 20 years experience working as a social worker. I graduated with my masters degree in social work from Salem State University in 2007. I have a wide range of experience working with families, addiction and mental health. My approach in working with individuals is strength based and incorporating various modalities to help the individual. I work with people that are struggling with depression, anxiety and other everyday stressors.
(470) 348-5306
Conyers,
GA
30012
& Online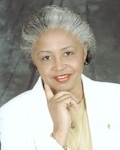 The Listening Ear Counseling Center
Licensed Professional Counselor, LPC, CPCS, CJSOC
Verified
You have tried everything imaginable to shake the depression, addiction, readjust after a tremendous loss. It's been difficult adjusting to this new way of life. You've not been able to find someone to talk with, you can trust and who will listen. It has become intolerable or you want to prevent it from becoming so. You just know you what relief, experience the joy of living again, want to overcome this sense of feeling stuck. You want to know that happiness is possible, you can begin again and live your best life possible. Renew or enhance your faith and relationship with God. Live!
(678) 391-4725
Conyers,
GA
30013
& Online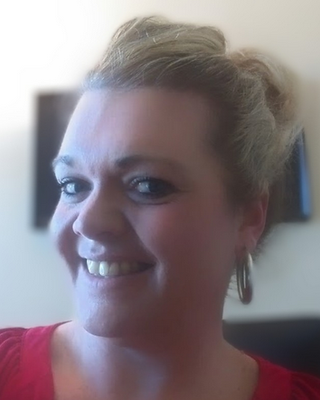 Dezirae Hatchell
Licensed Professional Counselor, LPC
Verified
I am a licensed mental health therapist in Georgia with 8 years of experience working as a psycho counselor and life coach. I have worked with clients with a wide range of concerns. To mention a few, they were substance abuse, depression, anxiety, relationship issues, parenting problems, career challenges, OCD, and ADHD, plus much more. My therapy style is client-centered and easy to talk to, but I'm here to help you, so I will give my feedback from the hip. I believe in treating everyone with respect, sensitivity, and compassion, and I don't believe in stigmatizing labels.
(470) 431-1482
Conyers,
GA
30012
& Online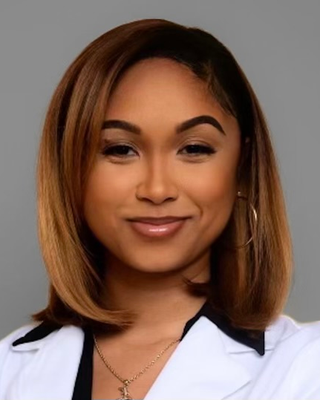 Kiana Green
Clinical Social Work/Therapist, LCSW
Verified
I am a Licensed Clinical Social Worker and received my Master of Social Work from the University of South Carolina. I have experience working with children, adolescents, and young adults. I have worked as a therapist in various settings including hospitals, a prison, outpatient clinics, and in the school system. Additionally, I am a certified Project Best Trauma-Focused Cognitive Behavioral Therapist. This certification requires extensive training for therapists to support children and adolescents who have experienced various types of abuse and trauma.
(470) 837-2510
Conyers,
GA
30012
& Online
Angel Haye
Counselor, LPAC, NCC
Verified
1 Endorsed
Clients may be experiencing issues with life transitions, healing racial wounds, work stress, life/work balance, school/social balance, multicultural challenges, self-regulation, and relationship obstacles, suicide ideation and more. Goals are different for each person, but the ultimate goal is healing and regaining control of one's life.
(678) 343-2750
Conyers,
GA
30013
& Online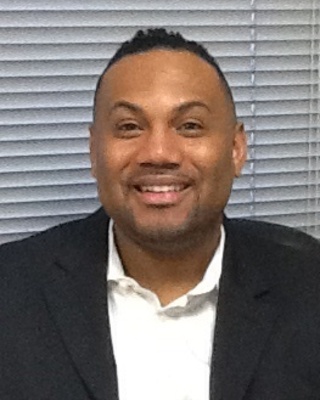 Dr. Bryan A. Jones
Licensed Professional Counselor, DMin , LPC, CPCS
Verified
Are you experiencing difficulties as a result of life challenges. Are you struggling with major life's decisions? Are you experiencing the loss of a loved one, spouse or partner? Does your child need help with behavioral modifications ? Do you need empowerment and spiritual healing from a broken relationship? Do you just need spiritual and emotional support in a open, safe and nonjudgmental environment?
(404) 800-7172
Conyers,
GA
30013
& Online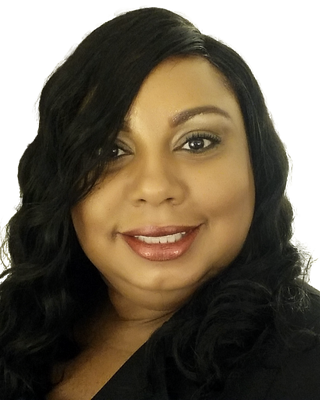 Purpose Community Therapeutic Svcs, LLC
Licensed Professional Counselor, MS, LPC, CAMS, Coach, DCC
Verified
2 Endorsed
👋HI, I'm CHANTAY GOLSON, LPC, CAMS I'll help you to begin improving your mood in 24 hours without medication. This is where stressed adults (18-55) come to feel better about themselves and learn proven steps to maintain happiness. I am offering teletherapy through video and/or phone to all who want to be seen during this time.
(770) 212-3578
Conyers,
GA
30012
& Online
Stacey O'Neil Kitchens
Licensed Professional Counselor, EdS, LPC, NCC, AMS
Verified
4 Endorsed
I see clients who seek counseling for a broad range of reasons, including: *Relationship and family issues, pre-marital counseling, marital conflicts, intimacy and attachment issues, sexual issues, addiction and codependency concerns, infidelity, divorce recovery, blended families, communication skills, adolescent development, academic problems, family relationships, parenting skills and training. *Growth Counseling: grief and loss, career transitions, interviewing skills, employment issues, professional development, life transitions *Health and Wellness: anxiety, depression, mood disorders, obsessive-compulsive disorder, stress issues, weight issues, eating disorders, trauma and abuse recovery, alcohol and substance abuse recovery, adult children of alcoholic (ACoA) issues
(404) 566-9417
Office is near:
Conyers,
GA
30094
& Online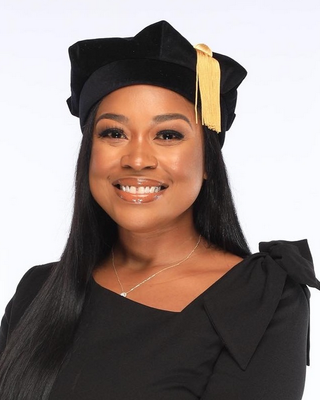 Erika Hill
Licensed Professional Counselor, LPC
Verified
Hi, my name is Dr. Erika Hill, and I am a Licensed Professional Counselor in Georgia. I have 12 years of experience in the mental health counseling field. I am well versed in working with children, adolescents, and adults. I have a Ph.D. in Counselor Education and Supervision, a Master's in School Counseling, a Post Baccalaureate certificate in Contemporary Mental Health Services, and a Bachelor's in Behavior Analysis and Sociology. I like to use a humanistic approach to help clients focus on the power that is already within them.
(470) 944-3297
Office is near:
Conyers,
GA
30013
& Online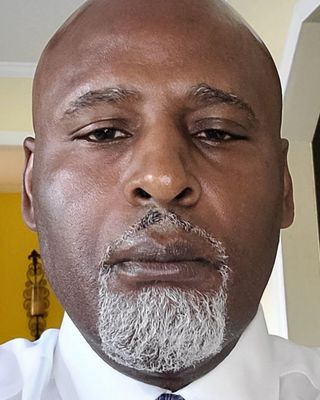 Sebastian Stubbs
Licensed Professional Counselor, LPC
Verified
I am a Licensed Professional Counselor with over 20 years of experience. My goal is to treat my clients the way that I would like to be treated.
(678) 730-2074
Office is near:
Conyers,
GA
30094
& Online
Online Therapists
Marilyn Kirkland
Clinical Social Work/Therapist, MSW, LCSW
Verified
When individuals are struggling with decisions, or with difficult situations at home or work, therapy can help. You can learn new ways to deal with individuals and situations in your life. These skills will help decrease or eliminate the stress, depression, and anxiety that often accompany these issues. If you struggle with a deep personal concern, talking about it and examining your thought processes, can give you a new perspective to help resolve your conflict.
(404) 643-2457
Lawrenceville,
GA
30046
& Online
---
See more therapy options for Conyers