Mary Joye, LMHC
Counselor, MA, LMHC, LPCC
Verified
If you're stressed, depressed, anxious or have experienced a life changing event, counseling helps you learn coping skills to become happier. You'll be in a nonjudgmental environment as we work together for you to regain resilience. Reliving the past does not necessarily relieve it but as a solution-focused therapist, I help you listen to yourself and explore the most authentic and best options for you. You have your own answers and it's an honor to assist you in your healing or life coaching.
(863) 880-2558
Winter Haven,
FL
33881
& Online
Waitlist for new clients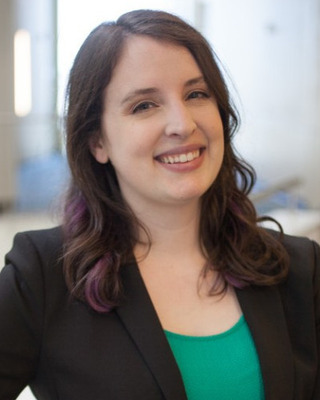 Amanda Weston
Counselor, PhD, LMHC
Verified
2 Endorsed
Welcome! My name is Dr. Amanda and I am a licensed mental health counselor providing telehealth services in the state of Florida. I also received my PhD in Behavioral and Community Sciences at the University of South Florida! My passion is to assist individuals in making meaningful changes to their lives and to learn how to tackle life's hardships with the tools and skills learned in therapy.
(813) 212-3983
Winter Haven,
FL
33880
& Online
Waitlist for new clients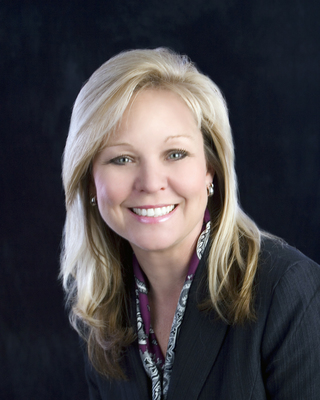 Kathy Macchione Leggett
Counselor, MA, LMHC
Verified
As a Florida Supreme Court Certified Mediator and Parenting Coordinator, I am trained to assist families who wish to work out the terms of their divorce or parenting schedules without the heartache and cost of litigation. I also provide forensic evaluations that help the court determine what is in the best interest of the children with regard to custody determinations. Parental Alienation is often a factor in these cases and professional determine can often be a determining factor in the outcome of these cases. I also specialize in anxiety, trauma and PTSD, & find great reward seeing my clients find peace emotionally & physically.
(863) 617-7886
Winter Haven,
FL
33880
& Online
Marissa Skipper
Clinical Social Work/Therapist, LCSW
Verified
I work with clients who feel stuck due to a variety of reasons: relationship troubles, family issues, or unresolved trauma. Many clients I've worked with have grown in their ability to set healthy boundaries with others and themselves; feel and accept their emotions; become better communicators; improve parenting by addressing their own triggers; grow in self-confidence and reduce anxiety. I have experience with OCD, adult ADHD, perfectionism, spiritual deconstruction/deconversion issues and complex trauma. My clients includes adults, teens and kids/parents.
(863) 208-5739
Winter Haven,
FL
33880
& Online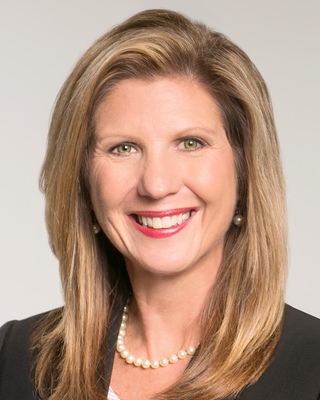 Anne Tripp Keating
Counselor, LMHC, CAP, CCTP, CRSS
Verified
My personal mission is to live intentionally; honoring those I have the privilege of encountering, illuminate hope and facilitate in identifying problems, then join in their search for solutions, and commence the journey of healing, so those I serve can lead a more fulfilling life. Anne
(863) 622-1700
Winter Haven,
FL
33881
& Online
Brittany Cannioto
Licensed Mental Health Counselor, LMHC
Verified
2 Endorsed
I am a therapist who will meet you where ever you are mentally/emotionally and is ready to work with you to help you meet your goals. Most of my career I have worked with those who have been through sexual, emotional, physical and spiritual abuse, domestic violence, toxic relationships and toxic family situations. I have also always worked with those struggling with addictions- both substance and behavioral in nature.
(863) 592-2615
Winter Haven,
FL
33880
& Online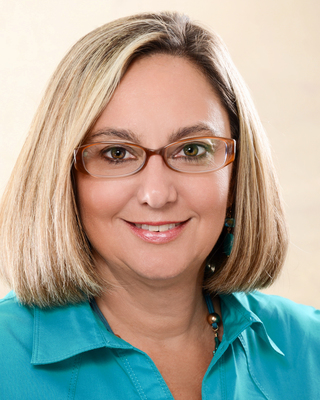 Borum and Associates LLC
Counselor, MA, LMHC
Verified
1 Endorsed
If you are on this page and reading this profile chances are that you or someone you love is going through a tough time. Searching for someone to talk with about your concerns can be a daunting task. There are so many choices and all counselors are not created equal. You want someone who will listen to your problems, won't judge you, and can offer some insight and guidance through the difficult times. Our counselors have over fifty years of experience in the helping fields and are here to help and guide you. Let's get started.
(863) 659-4325
Office is near:
Winter Haven,
FL
33880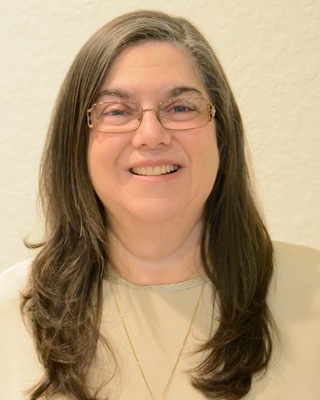 Dainery M. Fuentes Ph.D.
Psychologist, PhD
Verified
Dr. Dainery Fuentes is a licensed clinical psychologist who specializes in psychotherapy with children, adolescents, and their parents. In addition, she also treats individual adults. She assists in the process of exploring and building the inner strength to allow for the growth that is necessary to transition successfully through the stages of life. Dr. Fuentes completed her Ph.D. at Yeshiva University, NYC. During her 35 years of practice, she has additionally trained in a number of areas including psychoanalytic therapy at the Cincinnati Institute. She has directed numerous psychiatric facilities and doctoral training programs.
(863) 313-1183
Office is near:
Winter Haven,
FL
33880
& Online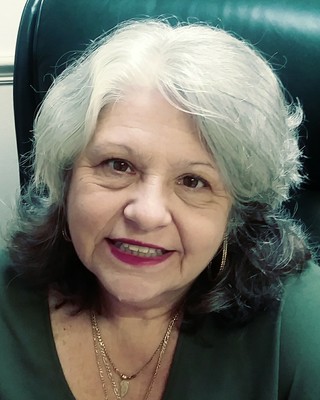 Latino Leadership Behavioral Health
Counselor, LMHC, CRT, ACT
Verified
I am the Clinical Director of Latino Leadership. At Latino Leadership the we are proud to announce the services in Mental Health Services, ABA Analyses, Santiago and Friends (Family Center for Autism), Free Clinic, Free Medications, Special Education School and Community Outreach services for all ages. For more than 17 years Latino Leadership staff have been committed to the advancement of the Central Florida Latino community and serving individuals of all cultures who live in our community.
(407) 499-8754
Office is near:
Winter Haven,
FL
33881
& Online
Joe Hudson-Martin
Counselor, MS, LMHC
Verified
I enjoy working with adults who are interested in working through various concerns, such as stuck points, repeated problems in love or in themselves, that seem to persist. Helping teens that are dealing with low self-esteem, depressions, or anxiety is also a primary focus of my practice. My approach will allow you to explore your feelings and desires in depth in a environment that is safe and nonjudgmental. The outcomes vary, but many clients discover freedom from longstanding patterns of behavior or self-image. Others simply get free from needing perfection from themselves or others.
(863) 777-4657
Office is near:
Winter Haven,
FL
33884
& Online
Amber Wakeman
Counselor, MA, LMHC, MCAP
Verified
Many teens and adults struggle with identity issues, anxiety, and feeling depressed. Imagine feeling comfortable with who you are, better able to manage your distress, and hopeful for your future. There are ways to change patterns over time, and I would be honored to help you or your loved one feel better.
(863) 204-0130
Office is near:
Winter Haven,
FL
33880
& Online
Mary Joye, LMHC
Marissa Skipper
Charlie JO Therapy
Cue Counseling Center
Katie Belcher-Miller
Ashley Constanzo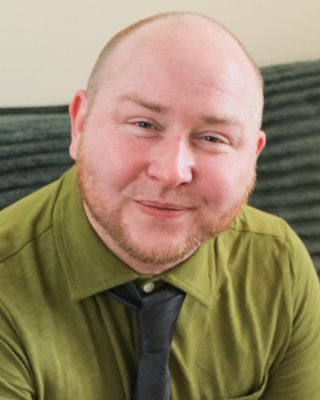 Charlie JO Therapy
Clinical Social Work/Therapist, LCSW
Verified
During my career, I have worked with both individual and group settings, including adults with people living with HIV, veterans, incarcerated people and transgender/gender variant individuals. These populations included people with depression, bi-polar disorder, personality disorders, anxiety, PTSD and depression. I co-facilitated a group for trans youth and co-coordinated it for 6 years. As a proud bisexual, trans man, I love to work with my LGBT communities. I celebrate kinky and poly people. I strive to be an imperfect ally to non-binary trans people and people of color.
(305) 290-1949
Office is near:
Winter Haven,
FL
33880
& Online
Online Therapists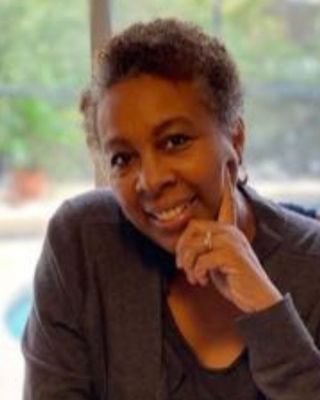 Norlan McKenzie
Registered Clinical Social Worker Intern, MSW, RCSWI
Verified
1 Endorsed
I utilize strength-based, cognitive behavior and solution-focused brief therapy techniques with individuals experiencing trauma,
suicidal ideation
, grief, depression, anxiety, low self-esteem, anger, and relationship conflicts.
Are you or a family member feeling pressured or no longer able to cope with life's challenges? Are you experiencing unhealthy conflicts in your life and/or relationship(s)? I am here to help identify the coping and problem-solving techniques necessary to see you through these challenging times while meeting you in the "here and now". You will be empowered to take back control of your life and begin working towards accomplishing your goals and personal growth.
---
See more therapy options for
---
Suicidal Ideation Therapists
How does therapy for suicidal ideation work?
Stress, depression, anxiety, or upsetting circumstances can give rise to
suicidal thinking
. Therapy can address the events at the core of an individual's suffering. Understanding why a person may be suicidal can help the therapist and the patient discover alternative methods of coping. A person with suicidal ideation may be mired in catastrophic thinking, and treatment like cognitive behavioral therapy is a good choice for breaking such patterns. In addition, treatment such as acceptance and commitment therapy can help a person manage their distress through better emotion regulation.
Which therapies are best for suicidal ideation?
Are there specific medications to be combined with therapy?
The use of medication for suicidal thoughts must be aligned with the underlying cause; conditions such as
depression
,
anxiety
, and
psychosis
may be at the root of suicidal ideation. A psychiatrist may prescribe medications for symptoms, which may include antipsychotics such as aripiprazole or antidepressants such as selective serotonin reuptake inhibitors.
How often and how long are therapy sessions for suicidal ideation?
As with any type of therapy, sessions depend on the individual. Patients may see improvement within 15 to 20 sessions, at an average of 50 minutes per session, while others may opt for 20 to 30 sessions over, perhaps, a six-month period. Still other patients, especially those with co-occurring conditions like major depression and anxiety, may need to continue sessions for up to 12 to 18 months. In some cases, residential treatment may be recommended for an individual who is judged to be at high risk of self-harm.