Mary Joye, LMHC
Counselor, MA, LMHC
Verified
If you're stressed, depressed, anxious or have experienced a life changing event, counseling helps you learn coping skills to become happier. You'll be in a nonjudgmental environment as we work together for you to regain resilience. Reliving the past does not necessarily relieve it but as a solution-focused therapist, I help you listen to yourself and explore the most authentic and best options for you. You have your own answers and it's an honor to assist you in your healing or life coaching.
(863) 880-2558
Winter Haven,
FL
33881
& Online
More Therapists Nearby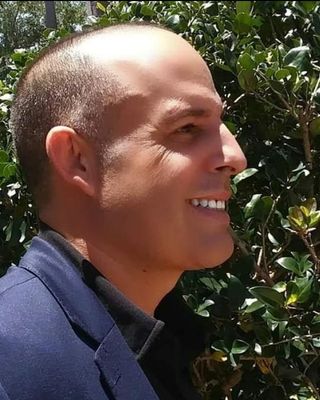 Samir Vergara @ Major Counseling Center
Drug & Alcohol Counselor, CAP, NCC, OM
Verified
Central Florida's Premier Counselor, Samir Vergara with over 24 years of experience, an Sobriety. Samir understand addiction from both sides. His method of Counseling is unique an compelling. He combines a Therapeutic Approach molded by his own experience plus, all the different avenues, an tools he has used himself an that he has seen work on many of his clients . Visit www.samirvergra.us 5 Star reviews + TV, an Radio, programs.
(321) 204-7766
Lake Wales,
FL
33898
& Online
---
See more therapy options for Winter Haven
---
Hoarding Therapists
What is the most effective treatment for hoarding?
Cognitive behavior therapy (CBT) has been well-studied in the treatment of
hoarding
. This type of therapy includes changing beliefs surrounding possessions, as well as learning how to discard items and reduce acquisitions. The hoarder may also gain much-needed organizational skills. Another useful therapy may be compassion-focused therapy, which can address emotion regulation and negative self-perception.
How long does therapy for hoarding take?
Although treatment can vary, most people demonstrate improvement after 23 sessions, with some showing improvement after just a few sessions. Researchers have developed a 26-session cognitive behavioral program. People who hoard may need "maintenance" sessions over the years if the problem arises repeatedly.
Are there medications for hoarding?
The more commonly-prescribed medications for hoarding are including antidepressants, including selective serotonin reuptake inhibitors (SSRIs), and serotonin-norepinephrine reuptake inhibitors (SNRIs). This can include drugs such as venlafaxine and paroxetine. And because hoarding disorder is related to obsessive-compulsive disorder, medications for OCD, such as clomipramine, may be effective for hoarding as well.
Can hoarding come back after treatment?
Hoarding is a chronic disorder and it can last throughout an individual's lifetime. Regularly checking in with a psychotherapist can help manage symptoms long-term. A good therapist will help the person learn needed skills including decision-making, organization, and stress reduction. The patient will gain a better perspective and the need to cling to useless items will lessen.