Orinthea DeCarish
Counselor, MS, LMHC, MCAP
Verified
Firstly, I want to commend you for your bravery on taking this necessary step towards your personal growth. I believe that one's path towards self-acceptance, healing, and prosperity all began with a small leap of faith. As individuals, couples, and families we have the potential to overcome any obstacles in our lives. Those obstacles may initially appear daunting but with support and guidance, they will diminish over time.
(954) 607-2664
Office is near:
Debary,
FL
32713
& Online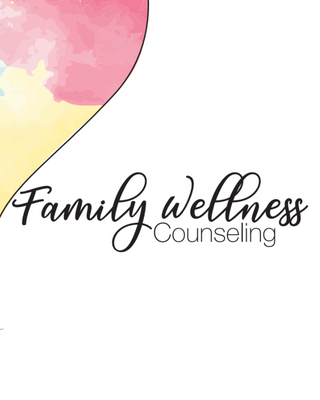 Family Wellness Counseling, LLC
Marriage & Family Therapist, MS, LMFT
Verified
Our practice focuses on helping you and your family rise through support and encouragement. Everyone has inner strengths that are valuable tools for their growth and journey. Our goal is to help support you or your family member as you discover and use these strengths. Our hope is that through providing a safe space focused on empathy and compassion; you or you someone you love can learn to express emotions effectively and increase knowledge and use of coping and communication tools. These skills can help anyone begin their journey of happiness, healing and wellness.
(321) 978-0779
Debary,
FL
32713
& Online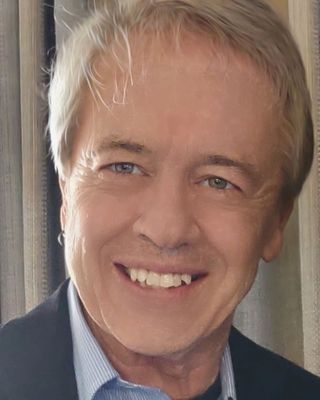 David L Johns, LMHC
Licensed Mental Health Counselor, MSEd, LMHC
Verified
1 Endorsed
Accepting new clients. My commitment to you is to use the most effective means available to resolve your personal concerns and relieve your pain. No matter how long you have had your present concerns, or how bad you have been feeling, you will find my approach effective from the 1st visit. *** Overcome: Resentment; Anger; Guilt; Jealousy; Shame; Anxiety; Panic; Phobias; Depression; Grief; Effects of any Trauma; Trauma/Pain of Infidelity; Please email appt. requests instead of calling. David@solutionzone.org. Phone number here is indirect and doesn't always work. Accepting new clients for Individual therapy; Veteran owned business
Marie A Davis
Counselor, LMHC, NCC
Verified
It is my goal to empower my clients using a healthy, strength-based approach in therapy. My manner is straight forward and I speak in plain terms. With over twenty-five years of experience, I have been a Clinical Director for two mental health agencies. I am a qualified Clinical Supervisor able to supervise interns for licensure. I am trained in clinical hypnosis. Other areas of expertise - Couples work, children and adolescent issues, child abuse, depression and anxiety. I have extensive experience working in foster care and adoptions as well as dependency and family court.
(407) 440-1633
Debary,
FL
32713
& Online
Family Wellness Counseling
Mental Health Counselor, LMHC, LMFT, NCC
Verified
2 Endorsed
In this ever changing world it is important to find a safe place to talk. I would like to provide my clients the opportunity to have a safe place to discuss anything that might be currently troubling them. My goal is to assist clients in building positive coping skills to assist them in achieving their current goals.
(386) 200-9482
Debary,
FL
32713
& Online
Not accepting new clients
Amy Iannitelli Registered Play Therapist
Counselor, MA, LMHC, RPT
Verified
Are you or your child experiencing problems and struggling to cope? Therapy can help with family relationships, school problems and behavioral issues. I provide a safe and secure environment to empower you and your family. Therapy for both kids and grown-ups alike can be scary, however it can also be the journey that you are waiting to take.
(386) 204-0759
Not accepting new clients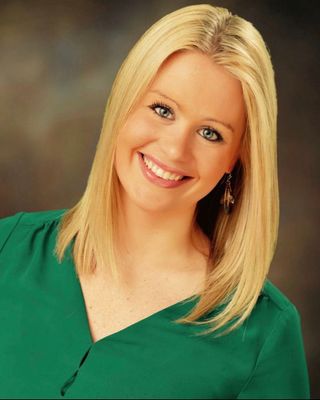 Shawn Peverly
Mental Health Counselor, MS, LMHC
Verified
1 Endorsed
I provide counseling for individuals as well as family and couples counseling. I work in private practice where I also lead and facilitate various types of group therapy. My goal is to seek positive changes in helping others manage and overcome their personal struggles or situations and see that each client's needs are met. I work to guide clients to embrace their challenges as opportunities for growth. Through counseling clients to seek their truth, I hold the relationship as a source of healing and empowerment
(407) 915-3525
Debary,
FL
32713
& Online
Not accepting new clients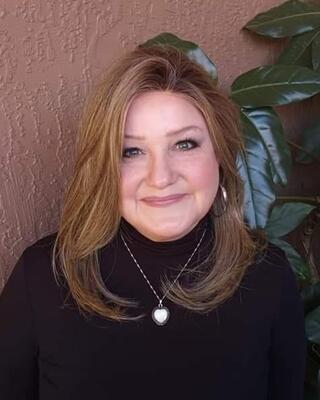 Growing Hope Therapy, LLC
Counselor, MA, MS, LMHC
Verified
1 Endorsed
You're overthinking everything, criticizing yourself, and can't seem to relax or have fun. Some days it feels like you're spiraling and it can be difficult to function and feel productive. You may feel irritable and short- tempered and you're frustrated as to why you're impatient, what to do, and where to begin. Other times you feel nothing at all - and alone. You want to be more positive, confident, and fulfilled. You want to break toxic cycles, hold boundaries, and find purpose and hope for the future. You want healing and peace. You wish that you could confide in someone who will listen - REALLY listen to you - and not judge.
(386) 200-5334
Not accepting new clients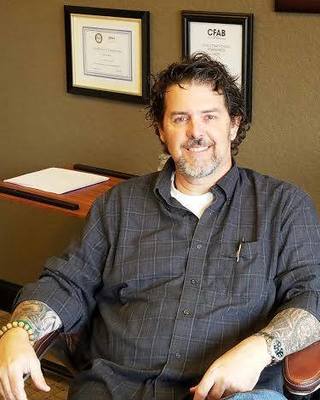 Patrick J Nave
Counselor, DMin, LMHC, ABD, CAP, CET
Verified
Greetings, my name is Dr. Patrick "Doc" and I believe that we are all on a journey. Therapy really is about a partnership where we learn skills and strategies which equip us to move forward in a more positive manner. My masters degree is in psychology and my doctoral work is in psychology and family systems. I have extensive experience in dealing with all ages and issues. I am an avid Green Bay Packer football fan, love my soy latte, enjoy riding my Harley Fatboy and try to hit the gym as often as I can. I ALSO OFFER ONLINE COUNSELING VIA A SECURE HIPAA COMPLIANT PLATFORM FOR THOSE WHO PREFER THE CONVENIENCE.
(407) 329-3229
Debary,
FL
32713
& Online
Boss Wellness, LLC
Counselor, MS, LMHC, RPT
Verified
2 Endorsed
Louise Hay said it best: "Every thought we think is creating our future!" What you believe and think, is your reality. I offer a positive, cognitive behavioral approach to help my clients realize their dreams, reach their goals and maintain success. I work with individuals, families and children. Most major insurance groups are accepted, and Skype sessions are available.
(407) 915-3678
Office is near:
Debary,
FL
32713
& Online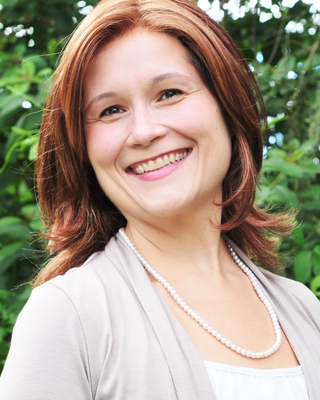 Mindy Marcantelli
Marriage & Family Therapist, MA, LMFT
Verified
1 Endorsed
Your AFTER HOURS online therapist. COUPLES & TRAUMA specialist. Accepting new clients. Is your RELATIONSHIP struggling or near the end? Are you LONELY and living as ROOMMATES? Is the conflict impacting your CHILDREN? Want more CONNECTION & COMMUNICATION? Cannot move past an AFFAIR or BETRAYAL? Need effective tools for a HAPPY MARRIAGE? Your partner is refusing to go to therapy? It just takes one person to change the dynamic. The couple relationship is key to the stability and well-being of children. A few sessions can change your future. Most find great relief after the first session. You can start today. Give me a call or text.
(386) 222-1104
Office is near:
Debary,
FL
32713
& Online
Growing Hope Therapy, LLC
Boss Wellness, LLC
Mary Bernard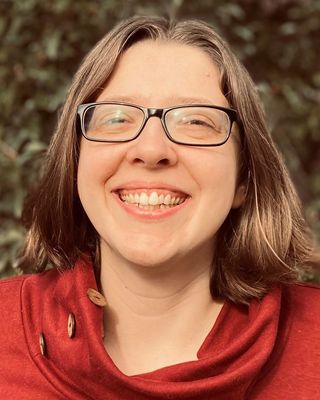 Mary Bernard
Registered Mental Health Counselor Intern, MS, RMHCI
Verified
1 Endorsed
Whether you are struggling in your important relationships, trying to cope with the impact of past trauma, or exploring questions of meaning and identity, searching for a therapist is a courageous step toward building the life you've been wishing for. I especially enjoy working with adolescents and adults, and am here to support you as a fellow traveler on the journey toward a better life. I offer a place to explore your questions, hopes, struggles, and joys in the context of a safe, connected relationship free of judgment. I invest my time outside of our sessions in training and research to ensure I am offering you what works.
(407) 573-7121
Office is near:
Debary,
FL
32753
& Online
---
See more therapy options for
---
Women's Issues Therapists
How do you encourage a woman to go to therapy?
It's helpful to express concern and love for the person while framing therapy as a tool for improving their life. Offering specific examples of how an individual may be suffering, and what effects it has on them, should be done with compassion and with empathy. It may be useful to devise a game plan—breaking the process down into parts, such as finding a therapist, making appointments, and looking into insurance coverage.
How can women prepare for therapy?
Women can prepare for therapy by being willing to talk about their past experiences and their private thoughts. Before a session, an individual may want to reflect on how they've felt since the last session and what's happened in their lives. Between sessions, it can be useful to write down notes about their reaction to a given event or how they felt at a particular time.
How long does therapy for women's issues often last?
How can women overcome stigma around specific challenges in order to seek therapy?
Women dealing with domestic abuse, sexual assault, eating disorders, and any other number of troubles may feel a stigma around seeking help. It's important to remember that these issues are not uncommon and there is no shame in getting help for them. Therapy is confidential, and women can talk about their experiences without fear of judgment. Seeking therapy can be a courageous and liberating act, and an important step toward healing and recovery.