Waitlist for new clients
Liz Pelissier
Clinical Social Work/Therapist, LCSW
Verified
I have been a licensed clinical social worker and certified
career
counselor for many years.
I help adults navigate the challenges they face in life related to work, relationships, stress and mood. I work best with clients who are thoughtful, curious and motivated to improve their situations and see our work as a joint effort. I consider the many factors that impact mental health and take a thoughtful and collaborative approach to problem solving.
(959) 210-0183
Waterford,
CT
06385
& Online
Waitlist for new clients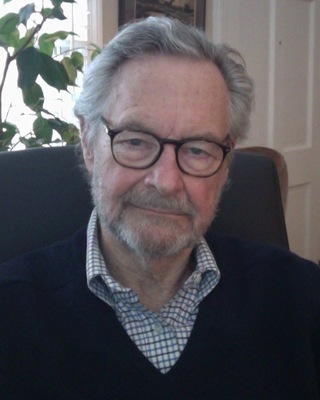 Christopher R Carlson
Psychologist, PhD
Verified
It is the therapist's
job
to facilitate and maintain a client relationship that fosters insight, healing and growth through a process of active listening and emotional support.
As an experienced psychologist, I have worked with with clients having concerns ranging from difficulties in daily living to more serious mental health problems such as anxiety, mood disorders and depression. I also have broad experience with substance abuse and PTSD. I see individuals, couples and families and have worked extensively with military veterans. Goals of treatment include developing more effective coping strategies, relief of guilt and fear, self-acceptance, identifying personal resources, and restoring connections to others.
(959) 265-0632
Waterford,
CT
06385
& Online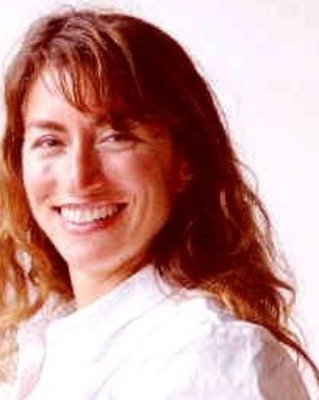 Rhonda Spaziani
Licensed Professional Counselor, MS, LPC, CHT
Verified
I have a broad range of counseling experience and have worked with many personal, behavioral, and cultural issues over my 20+ year counseling
career
. I utilize a holistic approach to help you create positive change within your life. We all encounter transitions in our lifetime (e.g., divorce, relationship issues, illness, death of loved ones, occupational conflicts, separation from employment, end of military service, empty nests, etc.), but it is often the way we respond to these challenges more than the actual challenges themselves that impacts our overall physical and emotional health and wellbeing.
(860) 863-4181
Office is near:
Waterford,
CT
06385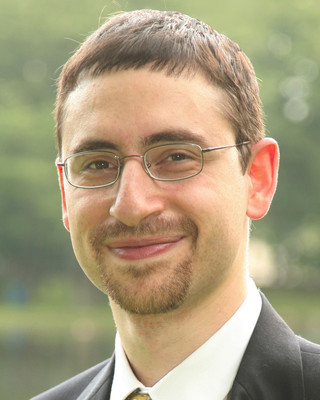 Sam Schaperow
Marriage & Family Therapist, MSMFT, LMFT
Verified
9 Endorsed
I am a caring, evidence-based, and holistic (consideration of the whole) therapist looking forward to challenging cases from people needing my expertise. Making use of a wide variety of therapies, from verbal to non-verbal, devoting much time on each of the select cases I take, and engaging in colleague consultations, I am often able to help with even the most challenging of issues. I also see children, doing family therapy even for the toughest kids. You'll see the difference family support makes, rather than my just trying to "fix the kid".
(860) 553-3053
Waterford,
CT
06385
& Online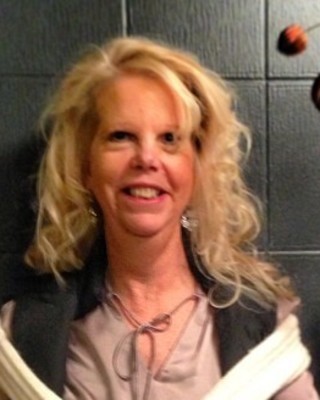 Deborah A Morgan
Licensed Professional Counselor, PhD, LPC
Verified
This year has changed our lives forever. While still providing traditional coaching and therapy, I am now implementing a new approach. I am excited to share this new approach with clients. This new approach has clearly made a difference for myself and others.
(860) 956-3180
Waterford,
CT
06385
& Online
Lee Oren
Clinical Social Work/Therapist, LCSW
Verified
It is my primary goal as a therapist to help individuals establish personal and obtainable goals specific to their concerns, needs, and abilities. It is vital that in doing this, I am there as a guide and supportive figure only; their accomplishments will be of their own doing. The "game-changers" for my clients are the "AHA" moments; the moments they find themselves thinking about something differently from before. That moment can change a person, and it can change their destiny.
(203) 916-5885
Waterford,
CT
06385
& Online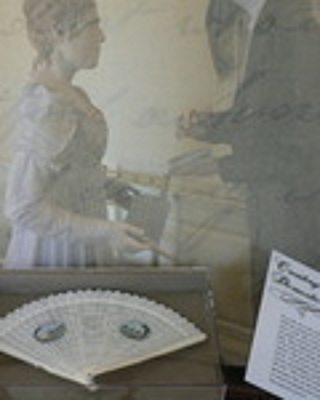 New London County Psychologists and Counselors
Pre-Licensed Professional, LMFT, LPC, PhD, PsyD, LCSW
2 Endorsed
With literally hundreds of therapists in New London County alone, it is hard to know who to see. There are so many different degrees, license types, and approaches. By contacting us, we'll help you find a good match with a therapist in our large Waterford practice. If we cannot find you a good match within our practice, we will find you one outside of it either nearby or elsewhere in the county. There is no charge, either way.
(860) 248-4176
Waterford,
CT
06385
& Online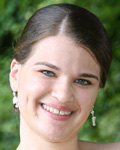 Tracy Colsen Schaperow
Psychologist, PsyD
Verified
2 Endorsed
Deciding to seek psychological services can be a difficult step to make. Whenhtt looking for therapy, the right clinician/client match is essential. My goal is to respond to my clients with compassion, empathy, and in a non-judgmental way, as well as stay up-to-date with the most effective treatment interventions. I have successfully treated people with low self-esteem, assertiveness difficulties, loss/grief, guilt, eating disorders, emotional eating, binge-eating, anxiety, panic, life transitions, divorce/separation, obsessive thinking, relationship struggles, "quarter life crisis," and depression.
(860) 552-6388
Waterford,
CT
06385
& Online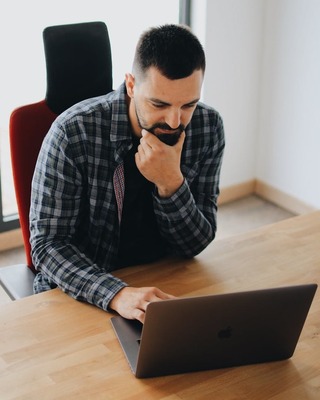 Psychology CT LLC
Psychologist, PsyD
Verified
1 Endorsed
With over a decade of telethealth experience (long before COVID-19 [a Corona Virus Disease] led to an increase in telehealth), and with most of our practitioners having 1-2 decades or more of experience, our practice is ready to tackle some of the most complex challenges you can bring us.
(860) 248-7930
Waterford,
CT
06385
& Online
Michael William Winakor
Clinical Social Work/Therapist, LCSW
Verified
Therapy can be extremely beneficial for a variety of life stressors and challenges, and yet it can be overwhelming to make that first call. In my office, you will find the comfort and acceptance needed to make this process not just manageable, but rewarding and healing.
(860) 733-4223
Waterford,
CT
06385
& Online
Rashaad Carter, LCSW
Clinical Social Work/Therapist, LCSW
Verified
I commend you for seeking assistance. Mental Wellness is a wonderful thing. I'm a clinician who has spent the last several years working with youth, adolescents, young adults, and families who struggle with emotional and behavioral issues that impede daily functining. With a background in the criminal justice system, this has led me to have extensively worked with clients in the areas of education issues, peer problems, truancy, trauma, oppositional defiance, depression and juvenile delinquency issues.
(860) 772-0271
Office is near:
Waterford,
CT
06386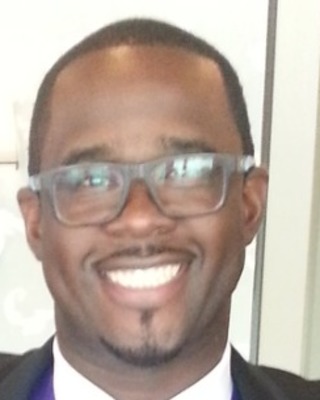 Davin J Williams
Licensed Professional Counselor, LPC, LMHC
Verified
4 Endorsed
Have you found yourself feeling sad, moody or upset lately? Do you have difficulty concentrating or find yourself often tired or dragging? Maybe difficulty sleeping? These are problems that I can help you to better manage and alleviate. My goal is to develop a therapeutic relationship with every client, based on trust, honesty, understanding and compassion, while using effective treatment methods that can improve your quality of life. Therapy can help reduce negative thoughts, unwanted emotions, improve relationships, and increase personal insight and awareness.
(860) 596-0786
Office is near:
Waterford,
CT
06385
& Online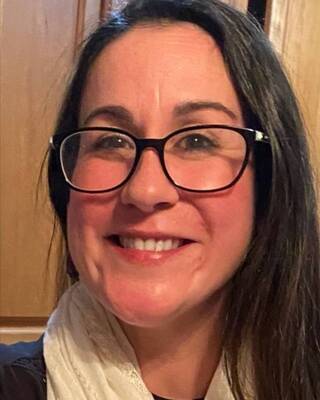 Carleigh Hannah
Clinical Social Work/Therapist, LCSW
Verified
I'm Carleigh Hannah, LCSW and I'm here to help. My goal is to provide a safe place to explore current life challenges. I am here to root you on when things are going well, encourage you to look deeper into underlining meanings, support you through difficult life decisions and transitions. I treat ADHD, Anxiety disorders, Autism, Bipolar disorders, Depression, Personality disorders, Schizophrenia, PTSD. I am an ally to our LGBTQ+ community and have experience with educating and advocating for LGBTQ+ misconceptions.
(860) 362-2409
Office is near:
Waterford,
CT
06385
& Online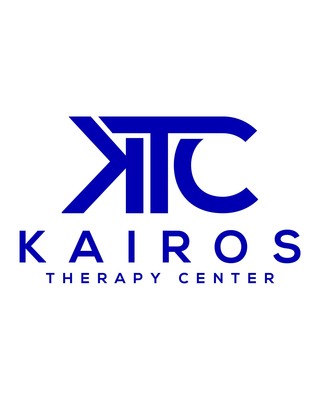 Kairos Therapy Center
Clinical Social Work/Therapist, MEd, LCSW
Verified
CURRENT OPENINGS FOR EVENING AND WEEKEND APPOINTMENTS ! Life isn't always easy. Sometimes, even the strongest people amongst us need a little bit of help to work through some of life's more challenging problems. Everyone has battles to fight and hurdles to overcome at some point in their lives. Whether you struggle with anxiety, depression, relationship conflict, self-esteem issues, grief and loss, or any other issue you should know that there is hope for a better tomorrow.
(959) 600-6546
Office is near:
Waterford,
CT
06386
& Online
---
See more therapy options for
---
Career Counseling Therapists
If you're looking for career counseling in Waterford or for a Waterford career counselor, these therapists provide career development, career management and career counseling services. An Waterford career therapist will assist in career assessment, career coaching, Waterford career guidance, career transition, job counseling, and careers counseling.