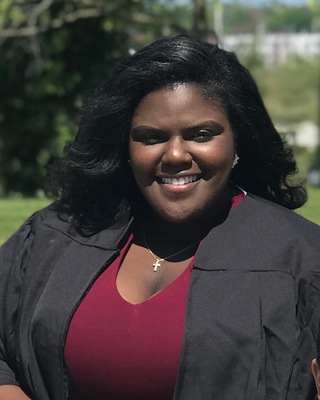 Bianca Alexis
Licensed Professional Counselor, MA, LPC
Verified
Relying on the help and support of others can be uncomfortable. You may be at the point in your life where you are in desperate need to talk to someone. Maybe you are struggling internally, pushing your feelings determined not to show them, afraid of backlash from friends and family, or dealing with this constant idea of being "normal." It is always the right time to explore where you are now, where you want to be, and how you can get to where you want to be. The great thing about this journey is that you don't have to do it alone.
(860) 321-8066
New London,
CT
06320
& Online
Baxley Counseling LLC
Clinical Social Work/Therapist, MSW, LCSW
Verified
3 Endorsed
*** DUE TO COVID-19 , all session are currently telehealth. ACCEPTING NEW CLIENTS***Do you worry excessively or have trouble motivating yourself to do the everyday tasks? Does managing your moods take all of your energy? Answering YES to any of these questions, can have a significant impact on the quality of your life. I will utilize a variety of approaches that are strengths based to help YOU make some positive changes in your life.
(860) 269-4830
Office is near:
New London,
CT
06320
& Online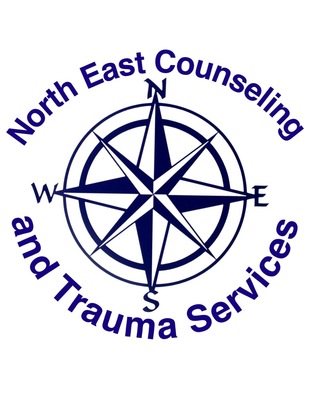 North East Counseling and Trauma Services
Licensed Professional Counselor
Verified
We provide professional counseling and life coaching services for children, adolescents and adults. In individual, couples and family counseling sessions. We are experienced in working with a wide range of mental health issues and life changes that may effect our clients. Our highly experienced clinicians have additional specialty training to assist clients who are recovering from traumatic experiences, domestic violence and substance abuse. The use pet therapy is an addition to the counseling process.
(203) 290-1905
Office is near:
New London,
CT
06320
& Online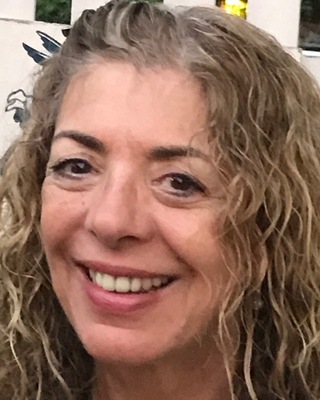 A New Journey Counseling Center LLC
Drug & Alcohol Counselor, MEd, LADC
Verified
Are you struggling to stay sober? Do you want to get your life back on track? I have 22 years experience in the addictions field in various clinical settings: Sober housing, Intensive Outpatient Programs and residential treatment facilities. One of my specialties is DBT skills. I can guide you on A New Journey by helping you find meaning and purpose to your life and discover your true voice. I can provide guidance on different options in treatment, based on your individual needs. I provide appropriate feedback, coping strategies and other tools as your treatment progresses.
(959) 207-8361
Office is near:
New London,
CT
06320
& Online
Nora J Gumpel
Marriage & Family Therapist, LMFT
Verified
1 Endorsed
Currently doing in Office and Tele-behavioral health online sessions. Working with couples and individuals. Relationship struggles of all types. Assisting people with really listening to themselves is what I seem to do. There is a process of softening self judgment, harsh criticism and self-doubt to reveal the kind of relationship with ourselves we only dreamed of having.
(860) 362-2919
Office is near:
New London,
CT
06320
& Online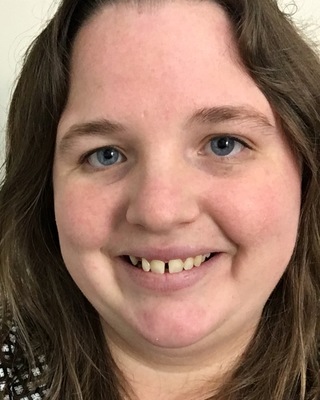 Danielle Montemerlo
Licensed Professional Counselor, LPC
Verified
1 Endorsed
I am accepting clients in person Monday afternoons at 2:30, and telehealth sessions Wednesdays at 2:30, Thursday early afternoons. Are you stuck in a cycle that you have tried to get out of, but can't? Is your depression, anxiety, or addiction continuing that cycle of not being able to work towards your life goals? Do you need help finding the motivation to change, and the potential to life a happy and fulfilling life? I might be the therapist for you, to help you in your journey. I am a Licensed Professional Counselor with years of experience working in different settings and a variety of concerns that people have come to me with.
(860) 501-9771
Office is near:
New London,
CT
06320
& Online
Rachel Levitt
Currently accepting new virtual clients - - We live in a society with harmful belief systems about gender, sexual orientation, race, and bodies. This can impact our mental well-being and lead to feelings of shame, emptiness, hopelessness, as well as nervous system dysregulation (i.e. being in survival mode/fight or flight). I empower those I work with to step into healing by building resilience to shame, strengthening and regulating the nervous system, and creating a space for authenticity.
(860) 775-6138
Office is near:
New London,
CT
06320
& Online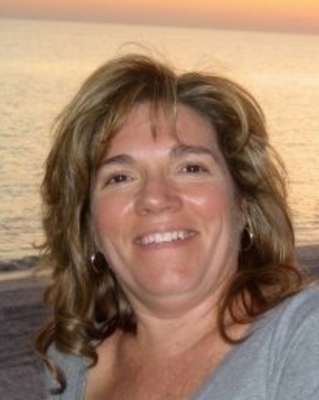 Dianne Bravo
Marriage & Family Therapist, LMFT
Verified
1 Endorsed
I am a Marriage and Family Therapist licensed in Connecticut, Rhode Island, Vermont, Massachusetts and Florida. With a variety of body-centered approaches, I see my role as a guide who creates a safe space for clients to explore and work through old patterns. I hold a mind, body, and spirit integration with a systemic approach. In my practice, I see couples, families and individuals. I have experience working with, but not limited to, infidelity, lack of physical or emotional intimacy, separation or divorce, poor communication, parenting or co-parenting, abusive or other destructive relationships, trauma, anxiety and depression.
(802) 245-3027
Office is near:
New London,
CT
06320
& Online
Balanced Mental Health
I have over 7 years of experience working with individuals (age 12-70), families (blended and biological), and couples (of all genders, orientations, and dynamics). My counseling approach is not like most counselors, and it will not be for everyone. I am not just a person who preaches counseling techniques, but also a person who has seen the real world, been on the coaster of life, and has learned a few things that will help my clients succeed. I have counseled clients through all walks of life, including those part of the LGBTQIA+ community, and those in polyamorous, ENM, or BDSM/KINK relationships.
(860) 733-4525
Office is near:
New London,
CT
06320
& Online
Not accepting new clients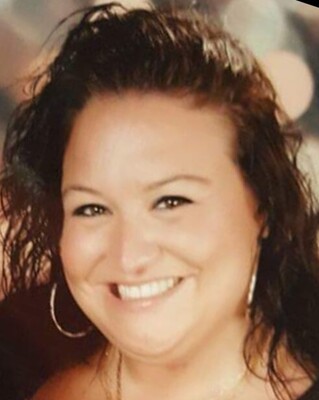 Amy Pinnock-Robinson
Clinical Social Work/Therapist, LCSW
Verified
I believe in partnering with you to find the best way to help you deal with your daily stressors. If you could use someone that won't share your thoughts with your friends and family, reach out to me and take a chance on getting to know a therapist that won't go anywhere. Hear 2 Figure it Out, LLC is a private practice for counseling and conservatorship services. I started this business after the COVID-19 Pandemic continued after 2020. Seeing the impact it had on so many people's mental health inspired me to help more.
(860) 390-5088
Office is near:
New London,
CT
06320
Not accepting new clients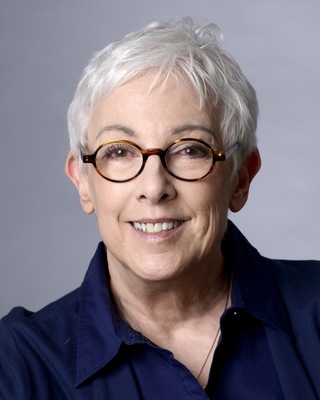 Jill Elizabeth Millea
Licensed Professional Counselor, MA, NCC, LPC, CPDT
Verified
Please go to my web site www.jillemilleatherapist.com for a more complete introduction. I am a welcoming therapist with over 25 years working with people suffering from anxiety, depression, stage of life issues, and addictions. I support both men and women as young as 18 through maturity. My goal with every individual is to listen carefully to your concerns and needs, to help you sort out your priorities and values and to support the development of your beliefs, attitudes and behaviors aligned with your most authentic self.
(860) 215-6648
Office is near:
New London,
CT
06320
& Online
Peyton Mayzel
Do you have a child or teen who is struggling with anxiety or depression? Is your teenager struggling with a learning disability or having trouble making and keeping friends? I enjoy helping adolescents and young adults who are struggling with trauma or worrying about the bad things in the past happening again. Also, the transition from high school to college can be tough. I love helping young adults who are sorting through the uncertainties of life, working on building self-confidence, positive body image and sense of self. I love helping people who are trying to find a safe, perfect fit for themselves in the world.
(860) 736-3394
Office is near:
New London,
CT
06320
& Online
Not accepting new clients
Emberleigh L Luce
Marriage & Family Therapist, MS, LMFT, CCTP
Verified
3 Endorsed
Personal and Relational Growth- Wherever you are in your mental health journey, it takes courage and self-love to explore counseling services. Whether you are seeking individual or relational support, I maintain a consistent flow of calm, compassionate, creative, and curious energy. I am a Certified Clinical Trauma Professional through the International Association of Trauma Professionals, who utilizes mindfulness, systemic approaches, and psycho-education to help you reach your desired outcomes, heal past traumas and achieve a higher sense of self-acceptance.
(860) 629-0014
Office is near:
New London,
CT
06320
Not accepting new clients
---
See more therapy options for New London
---
Open Relationships Non-Monogamy Therapists
Open relationship counseling in New London for open relationship non-monogamy clients

If you are looking for help with open relationship in New London or for a New London open relationship non-monogamy therapist, these professionals provide open relationship therapy in New London and counseling for polygamy and polyamory.