Waitlist for new clients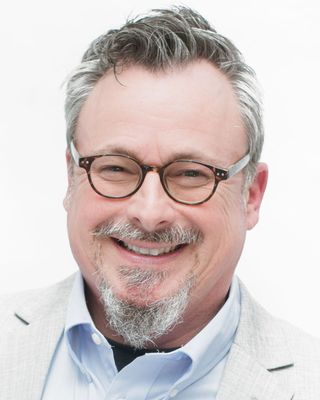 Tony Karajanis
Marriage & Family Therapist, JD, LMFT
Verified
1 Endorsed
Seeking therapy is an important step on your journey to promoting healthy change and positive growth in your life. You are many things, and take on many roles in your life. I believe positive change does not occur from an outside source, but comes from your own strength and resilience, as well as a better understanding of who you are. My role is to guide and challenge you on your journey of re-connecting to your own potential and power so you can achieve change in yourself and your life. With current COVID-19 concerns regarding public health & safety, please know I offer online/video counseling sessions for new & existing clients.
(203) 697-8366
Guilford,
CT
06437
& Online
Waitlist for new clients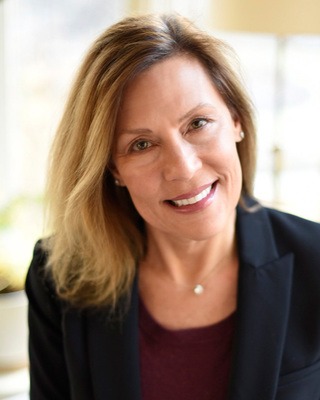 Nancy C Lucas
Clinical Social Work/Therapist, MS, LCSW
Verified
Toss out what you think about couples and individual therapy. Instead come in for easy-going and enjoyable sessions that will give you results. You will learn concrete strategies based on research, neuroscience, personality type, and my 20+ years of experience as a therapist. Get from where you are to where you want to be.
(959) 777-4669
Office is near:
Guilford,
CT
06437
& Online
Leesa Sklover
Licensed Professional Counselor, PhD, LPC, MA-MT, C-IAYT, CRC
Verified
In private practice for 25 years, counseling children, adults, families, couples as group, workshop leader, psychotherapist, professor college/graduate programs, HR consultant, corporate businesses, Canyon Ranch Spa (12 yrs), hospitals, entertainment industry, with first responders and their families. People who seek counseling are often in a transitional stage of life. People experience self doubt, anxiety and loneliness. In our therapy, I listen with compassion, sharing my vast experience and truth. I offer creative therapeutic tools, a sense of meaning making. In relationship with me, you feel deeply understood and cared for.
(203) 872-9525
Guilford,
CT
06437
& Online
Nicole Eastwood
Clinical Social Work/Therapist, LCSW, RYT
Verified
I adjust to my clients, meeting them where they are when they begin while pushing them forward and onto accomplishing their goals. I balance tenderness with truth and believe strongly that the therapeutic relationship is a key factor in success.
(833) 590-0971
Guilford,
CT
06437
& Online
Waitlist for new clients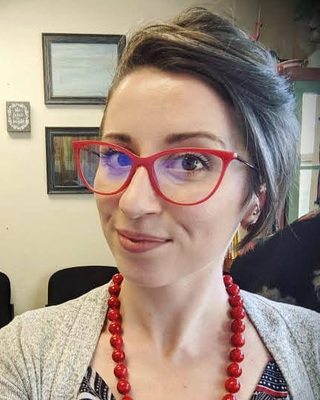 Creative Hearts Counseling, LLC
Clinical Social Work/Therapist, LCSW, LCP, ADS
Verified
Do you suffer low self-esteem because you have difficulty maintaining daily responsibilities at school, work, or home? Do you struggle with sitting for long periods or staying on task? Do you sometimes feel as though you are "controlled" by strong waves of emotion or anger? Maybe you're discovering trouble in your relationships with others due to forgetfulness, time management, impulsiveness, substance abuse, or general communication issues.
(860) 390-4861
Office is near:
Guilford,
CT
06437
& Online
Waitlist for new clients
---
See more therapy options for Guilford
---
Sex Therapy
Who is sex therapy for?
Sex
problems are common in relationships. Many people want a better sex life and want to feel loved and desired by their partner. It is difficult for couples to resolve sexual problems on their own because people often feel ashamed to talk about their sexual desires fearing they are not normal, when in fact a very broad range of preferences and behaviors are normal. A sex therapist can help clarify this and other matters.
Why do people need sex therapy?
Many people do not know how to talk about their erotic needs or their emotional needs, both of which are addressed in sex therapy. Couples often live with sexual difficulties for years before seeking help, and in that time, partners may experience so much disappointment and alienation that they may fear their problems mean they are incompatible. Once people experience disappointment, it is difficult to find resolution without help.
What happens in sex therapy?
People have many misconceptions about what takes place in sex therapy. First, it is a form of talk therapy in which partners discuss their sexual concerns; it does not involve touching or physical exploration of any kind. Sex therapy typically helps couples get comfortable talking to each other about sex so that, in the privacy of their home life, they can openly discuss their sexual desires and make decisions about what they want to do. Couples are typically assigned activities to do at home that build intimacy skills.
What kinds of problems do sex therapists treat?
Very often, partners differ in their degree of sexual desire and struggle over how often to have sex. Or they may have fights about porn use or have difficulty connecting sexually after one partner is unfaithful. Men may have problems with premature ejaculation. Women may find themselves struggling to become aroused or to achieve an orgasm. Sometimes partners feel like they have lost the sense of attraction to their partner. These are all common issues dealt with in sex therapy.