Leesa Sklover
Licensed Professional Counselor, PhD, LPC, MA-MT, C-IAYT, CRC
Verified
In private practice for 25 years, counseling children, adults, families, couples as group, workshop leader, psychotherapist, professor college/graduate programs, HR consultant, corporate businesses, Canyon Ranch Spa (12 yrs), hospitals, entertainment industry, with first responders and their families. People who seek counseling are often in a transitional stage of life. People experience self doubt, anxiety and loneliness. In our therapy, I listen with compassion, sharing my vast experience and truth. I offer creative therapeutic tools, a sense of meaning making. In relationship with me, you feel deeply understood and cared for.
(203) 872-9525
Guilford,
CT
06437
& Online
Not accepting new clients
Joyce Gendler
Licensed Professional Counselor, LPC, REAT, NCC
Verified
In the face of some of life's most challenging moments, it is important to remember that you can always build new understanding, awareness, and resilience. Therapy—especially when rooted in a trusting therapeutic relationship—is a place designed to do just that. As a therapist, I support people who grapple with anxiety, depression, major life transitions, relationship issues, and a variety of other challenges. It is of the utmost importance to me that you experience a sense of safety and belonging as we work together, using inquiry, compassion, connection and collaboration as guideposts as we explore your questions and concerns.
(475) 255-6492
Office is near:
Guilford,
CT
06437
Not accepting new clients
More Therapists Nearby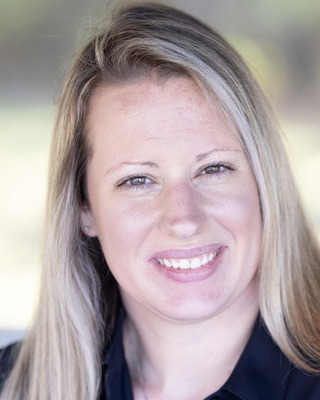 Bunny Catherina Rodriguez
Drug & Alcohol Counselor, MSW, LADC
Verified
Bunny has been a life long teacher of life to many. Her colorful and extensive background gives her strength to share her insights in a way that many can use for themselves. We are all different and not one way works for all. Bunny has worked with children/adolescents on all levels of the autism spectrum. She is also a certified school social worker and brings her many years in the special education field into she practice. Holistic health is also a interest she can assist you in your choices for traditional and alternative health needs.
(203) 884-0454
North Branford,
CT
06471
& Online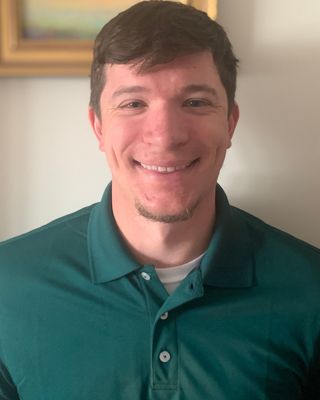 John Chernesky
Licensed Professional Counselor, LPC
Verified
I have had extensive experience working with families in regards to emotional regulation, depression, trauma, anxiety, family relationships, and crisis intervention. My caseload largely consisted of adolescent youth having areas of need focusing around stabilization in the community. One of the largest considerations is their own desire to change, grow, or pursue their goals, which is normally a pillar to their treatment. A client looking to learn more about themselves, identify areas of need, and strive toward achieving their goals would benefit greatly from the treatment I can provide.
(475) 255-7904
Branford,
CT
06405
& Online
Shannon Carlson-Bullock
Pre-Licensed Professional
Verified
1 Endorsed
In a safe, welcoming environment, I help you navigate your personal journey toward growth and healing from trauma, anxiety and/or depression. I want to help individuals restore balance and joy to their lives through exploring with them what is causing a sense of uncertainty, lack of purpose, communication barriers, intimacy loss, or general disease. If you are ready to find greater connection, happiness and meaning, please call my office for a free consultation. We can discuss where you are at and what you are looking for in a therapist.
(203) 433-6738
Branford,
CT
06405
& Online
---
See more therapy options for
---
Music Therapy
How does music therapy work?
A
music therapist
will begin by assessing the client's specific needs and getting a sense of their musical ability and interests. Musical training is not required, and clients of all ages can benefit from this type of therapy. The therapist will then make a plan for how to achieve the client's therapeutic goal(s) using a range of receptive (e.g., listening to a song) and active (e.g., drumming in a group) music therapy techniques.
What are some common music therapy techniques?
Music therapy usually involves listening to music (either live or recorded). Music therapy clients may also make music on popular instruments, such as the piano, guitar, and hand drum, or sing. Sometimes music therapy can include guided imagery. A music therapist may ask clients to improvise on the spot or even compose their own songs. Dancing or moving to music can be an effective intervention to help clients feel more fully grounded in their bodies and remain in the present moment.
How does music therapy help with post-traumatic stress disorder (PTSD)?
Music therapy can be a valuable creative outlet for clients with
Post-traumatic stress disorder (PTSD
) who have trouble putting their painful feelings into words. Listening to music can be relaxing while making music as part of a group provides plenty of opportunities to connect with other people. In addition to its mood-boosting effects, music therapy can help clients build resilience and overcome PTSD symptoms that may interfere with their daily lives.
How long does music therapy take?
Music therapy sessions generally last between 30 and 50 minutes. They can be scheduled in advance (for example, once a week) or can be done on an as-needed basis. Some clients will only require a handful of music therapy sessions to achieve their goals, while others may need months or longer, depending on their specific concern.